Page 3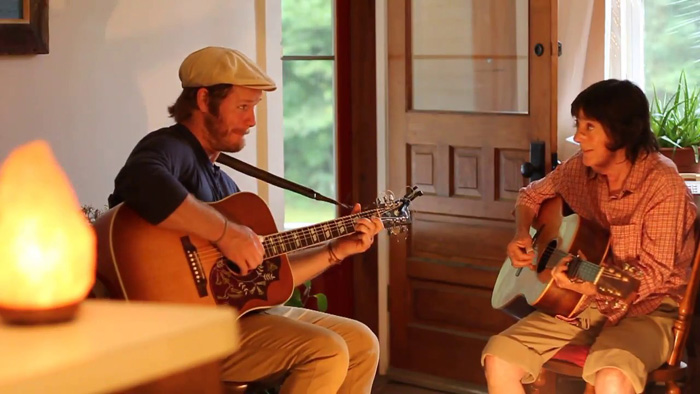 Nicholas Edward Williams and Joan Crane
"The Woman Behind The Talent"
Joan Crane Was A Very Special Woman. She Was Very Giving and Thoughtful. She Had Compassion and Empathy For Others. She Donated Her Talent and Time In Order To Raise Money For Worthy Causes, Such As The Church and It's Pastor. She Played At Strawberry Festivals, For People Eating Dinner, At Little Town Fairs, At The Schroon Lake Folk Festival, In Little Hamlets, Out Of The Way Towns and Villages.
Joan Never Played At Madison Square Garden, Or Shea Stadium, Or Even Saratoga Performing Arts Center...That I'm Aware Of. She Did Preform On Our Local Public Broadcasting System Around 1990, Along With Many Other Women On The Same Program. It May Be The Largest Audience That She Had Ever Been Exposed To, In Her Entire Career.
Joan Was A Country Girl, From A Large Family. She Was Extremely Smart, But Not Overly Ambitious, Unless Pushed Or Prodded. She Was A Disc Jockey In Plattsburg, New York. Along The Way She Learned To Play Expert Finger Style Guitar, One Of Her Hero's Was "Memphis Minnie".
It's Just My Speculation That She Had Access To An Extensive Record Collection and A Quality Radio Station. She Was Good Enough To Get Herself Into Caffe Lena's. You Need To Listen To Her Play, Her Cassette Tapes Or CD's "Dirt Pushers Blues" and "Foothills" Should Do It For You.
In Conclusion: Joan Is Gone, She'll Never Be Forgotten By Me. She Played For People, For Fun and Out Of Passion and Pride. No Ego Involved.
She Loved To Help Others, Never Needed Big Crowds, She Thrived On The Quality Of Her Audience and Not The Quantity. I Personally Believe That She Was In Heaven Playing Before Half Dozen People Sitting Around A Camp Fire On A Summers Night. That's How I'll Remember Her In My Mind. Giving Her Heart and Soul Without Measure - and That Smile Of Her's Until The End Of Her Life.
Beautiful Joan, You Made It My Friend.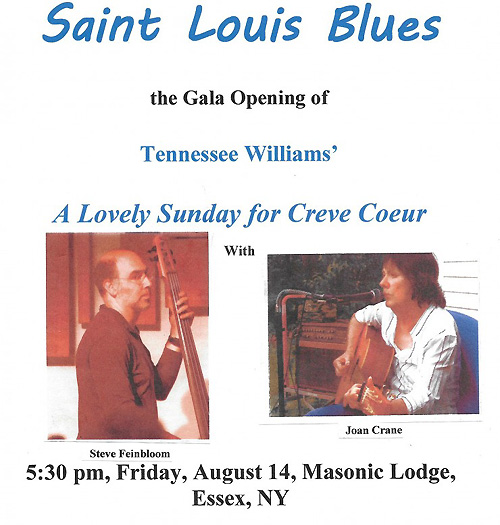 Essex Theater Company Gala - Presents Saint Louis Blues By Tennessee Williams'
A Lovely Sunday For Creve Coeur
At The Masonic Lodge Right Next To The Ferry Dock In Essex, New York.
With Music Provided By Steve Feinbloom and Joan Crane.
Friday August 14, 2015.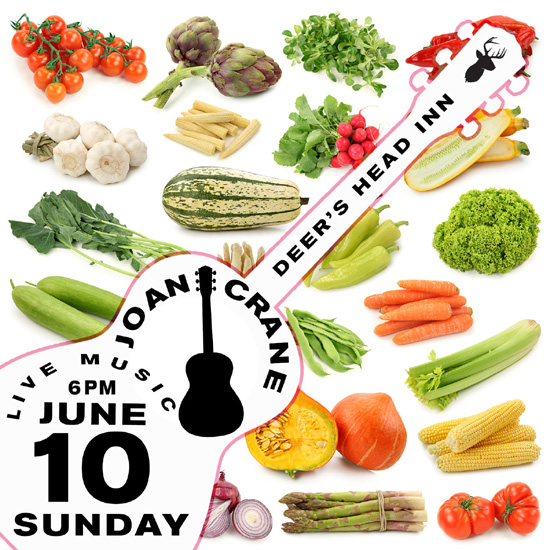 Joan Crane At The Deer's Head Inn Restaurant On Sunday June 10, 2018
The Deer Head Inn Is Located At 7552 Court Street, Elizabethtown, New York.
Essex Day - Street Fair and Town - Wide - Market Day - On August 3, 2019
Venders Open At 9:00 am - Music Starts From 10:00 am to 4:00 pm
Featuring The Following:
1. Joan Crane
2. Steve Feinbloom
3. Lee Adams
4. Yannig Tanguy
5. Donna Joerg
6. "Back In Time" Is A Local Favorite.
The Pot - Luck - Dinner - Starts At 3:00 pm
With Pony Rides All Day Long
Come and Join In On The Festivities As We Celebrate The 40th Annual Essex Day On Saturday, August 3, 2019. We'll Be Closing Off Main Street In Order To Allow For Pedestrian Traffic In Order To Freely Move About Our Beautiful Hamlet. Four Local Bands Will Be Performing, As Listed Above.
WKDR – RADIO – 1070 ON YOUR AM DIAL – From June 8, 1982
Joan Crane Worked As A Disc Jockey At WKDR AM Radio In Plattsburgh, New York. Located In Clinton County.
The Station Went On The Air, June 15, 1968 As WKDR. Later On It Became Known As WXMS On June 1, 1993,
A Long Time Well Known Radio Station In The North Country. Loved By The Local Military Base and College Students Alike.
Dear Lena,

It Was Very Nice Talking With You On The Phone Several Weeks Ago! I Was Pleased That You Remembered Me! I Have Included A Tape With Four Songs On It, Recorded October 1, 1981 At The Doc Watson Concert, As Well As Several Articles and A Resume, Which Generally, Gives A Basic Background Of What I've Been Doing. Andy Cohen Was Up Here For A Week In March, It Was Such A Treat To See Him After Almost 14 Years!

I Credit Andy With Initiating Me To The Country Blues Style, He Had A Busy Week, Performing Not Only At The Dakota Dave Hull, Sean Blackburn Concert, But At Area Clubs, and A Live Radio Show On WRUV In Burlington. I'm Certain Andy Would Have No Objections If I Use Him As A Reference. I Would Appreciate You Reviewing The Enclosed Tape, and I Look Forward To Hearing From You. By The Way, I'll Be Making You A Copy of The Album In A Day or Two.

Yours Truly,
Joan Crane
by Dave Willey:

In Conclusion:

I Myself Tried To Get In Touch With Joan. I Found Someone Who Knew Her Address in Nobesville, Indiana and I Wrote To Her, I Never Heard From Her – Later On She Told Me That She Never Received My Letter. Joan Returned To New York State The Same Way That She Left In The First Place – She Just Reappeared. I Don't Remember How Or When We Reconnected, But We Did. As Though Nothing Had Happened. Somewhere Along The Way Brigitte and I Added A Section That Was Dear To My Heart "Folk and Blues Artists".

I Only Wish That I Had More Time, To Add More Adirondack Musicians To These Pages".

I Had Many Chances To Meet Joan In Person, Up Close and Personal, But Something Warned Me Not To and I Always Follow My Gut Instinct. A Decision That I Never Regretted. I Was Able To Help Her From A Distance, and In That Way She Was Able To Trust Me 100% - and It Worked For Both of Us. I Figured That She Had Enough Complications In Her Life, and She Didn't Need Me As Another One – Under Her Feet.

R.I.P. My Friend.
TV EXPRESS CONCERT REVIEW

The Country Swing Concert Sponsored By Council On The Arts For Clinton County Inc. Was A Tremendous Success Artistically. Unfortunately, The Orchard Room At SUNY Could Have Accommodated More People Than Those In Attendance.

Joan Crane Did Her Normal Super Job At Doing What She Does Better Than Most By Acting As M.C. In The Second Half of The Show, Joan Did A Number With Andy Cohen and Proved That She Can Hold Her Own On The Talent Line With Anyone.

Andy Cohen, A Ragtime Guitarist Who Will Be Around Town Every Now and Then Showed Us Tremendous Stage Humour and Personality. When He Plays His Guitar People Listen Carefully and He Often Sounds As If Two People Are Playing Rather Than Just Him. His Double Pick Method Makes For Guitar Double Talk. His Voice Is Good, But Far From His Best Talent.

Dakota Dave Hull and Sean Blackburn, Two Nationally Known Country Swing Artist Form A Fantastic Duo With Sean, Featured As The Lead Vocal. Both Performers Are Second To None In Playing Guitar and Fully Compliment Each Other.

Even Though The Acoustics Were Poor, The Show Was Well Worth The $3.00 Price of Admission. Only Thing Missing To Make It A Great All Around Evening, Was More of The Public.
In Concert With Doc, A Dream Come True:
By Helen McLeod – Family Life Editor – About Music:
Plattsburgh – Joan Crane and I Have Been Friends For A Long Time. Back In 1970, When I Was Making My Way Through College, Working As A Cocktail Waitress At The Holiday Inn, and She Was Singing There Three Nights A Week. My Then Fiance Tony, Was Working As An Audio-Specialist, Did His Very First "Live Recording" That Summer, and Her Singing Partner, Lisa McDonald. It Was With Some Excitement When I Learned That Joan Was Going To Be Doc Watson's Opening Act. But I Just Began To Touch The Cloud, She's Been Waiting For That Big Concert On The 15th. Are You Kidding ? Nobody's Been Able To Talk To Me Around Here For The Past Three Weeks!" She Chortled, You're Finishing A Radio Show Wednesday, WOW! I'm Really Excited," To Joan, Doc Watson Is More Than Just An Idol. He's A Friend, A Teacher, A Fantastic Performer. Last May, After a Big Concert In Vermont, She Got To Meet Him In A Special Way That Was So Ironic, Or of God Stepping In and Pointing His Finger In The Right Direction. Seems That Doc Had A Rough Flight and Wasn't Granting Any Interviews. Then There Was Joan, In Tears Because After 15 Years, She Was So Close and Yet So Far. Johnny Hartman, Who Was On The Bill With Doc and Merle Watson, Got Her Backstage. She Saw Merle and Asked Him If He'd Give His Father A Message. "No, I Won't But He'll See You Now" – Was About What Merle Said…And Then There She Was Face To Face With Doc Watson. "We Sat There For 35 – 45 Minutes Just Like Two Kids In A Sandbox," Joan Crane Recalls. They Talked About Music, and Doc Talked About His Home In Deep Gap, North Carolina and His Wife of 33 Years, Rosa Lee Carlton. Joan Says, She Didn't Have A Tape Recorder But She Can Recall Almost Every Word of Their Conversation. As Joan says, Much of Today's Music Is So Commercial, Even Country Music Has Crossed Over Into Contemporary. But Doc Watson Is Hanging On To That Tradition, Playing Traditional Appalachian Music As It Was Played In The 1800's.
"He's Continuing An Attitude and A Feeling of A Different Era, When Life Was A Lot Simpler. Oh Sure, He's Been Influenced By Jazz, But He Hasn't Let It Get Out of Hand.
He's Keeping A Tradition Going. He's Looked On As The Spokesman For Traditional Music, One of The Best of The Travelling Troubadors. "He's On The Road About Half The Time, and Yet I Get The Feeling That He's Really Torn Between His Love of Music and His Home.
He Talked About Growing Up, When People Would Come Over and Sit Around On The Porch and Play Music and Sing Songs – and That Was Their Entertainment. It Was A Good Way of Life. "He Showed Me The Scratches On His Hands From Trimming His Shrubs, and Said He Couldn't Wait To Get Back Home To Work On His Ceiling.
"Eventually, He Will Stop Touring, I Suspect, and His Son, Merle, Will Take Over. He's Good Too, But Then, Consider The Source. "I Ask Him If I Could Feel His Callouses
I Figure A Man Plays As Much As He Does, Must Have Gigoundous Callouses On His Fingers. But He Doesn't Have One. Then He Asked Me If He Could Feel My Hands.
"Rose Milk" He Told Me. "Anytime You Wash Dishes or Anything, Use Rose Milk," Joan Recalled. As She Watched Him Play, She Was Struck By The Fact That She Was Looking At Something That Was Going To Be History In The Next 10 or 15 Years. When She Talked To Him She Told Him How He Inadvertently, Taught Her How To Play – Through His Recordings. Someone Had Given Doc A Copy of Joan's Record, "Dirt Pusher's Blues" and He Remembered Her From That. He Recalled That She Lived In Northern New York, and They Talked A Little About Plattsburgh, Because He Was Planning To Come Here In The Fall. When It Was Time To Go, Joan Asked Doc If She Could Lead Him Out.
"When We Got To The End, and I Said It's Time To Stop Now, He Turned and Gave Me The Biggest Bear Hug. He Asked Me, "How Tall Are You, Anyway?" I Said "Five- One" and He Said, "No, Without Your Boots On" – She Paused, As If To Say, What More Is There To Say? "The Best Thing About Him Is That He Is Warm, and He Is Genuine, and I'll Bet He'll Remember Me."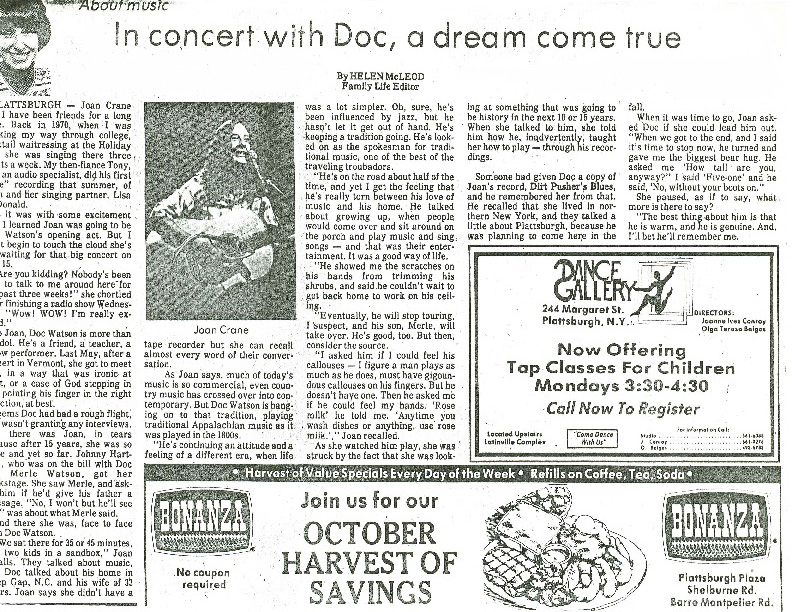 Arthel Lane "Doc" Watson

Born March 3, 1923

Died May 29, 2012 – Aged 89

Vocals, Guitar, Banjo and Harmonica – Songwriter

Years Active – 1953 – 2012

Blind From An Early Age – He Performed With His Son Merle Watson For Over 15 Years.

Until Merle's Death In 1985 In An Accident On The Family Farm. Doc Got An Eye Infection That Caused Him To Lose His Vision Before His Second Birthday. He Liked The Carter Family and Jimmie Rodgers.
JOAN AND JUNIOR SING THE BLUES
BY BILL MAFFUCCI – PHOTO BY ART COHEN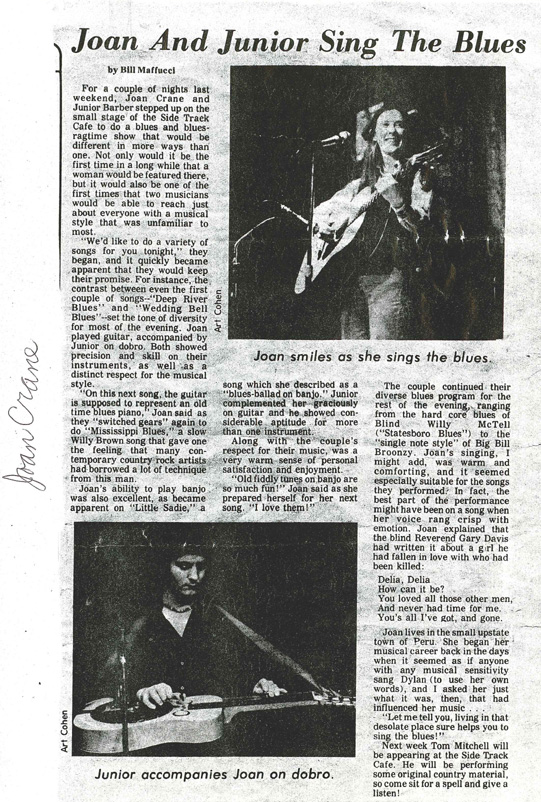 For A Couple of Nights Last Weekend, Joan Crane and Junior Barber Stepped Up On The Small Stage of The Side Track Café To Do A Blues and Blues-Ragtime Show That Would Be Different In More Ways Than One. Not Only Would It Be The First Time In A Long While That A Woman Would Be Featured There, But It Would Also Be One of The First Times That Two Musicians Would Be Able To Reach Just About Everyone With A Musical Style That Was Unfamiliar To Most. "We'd Like To Do A Variety of Songs For You Tonight," They Began, and It Quickly Became Apparent That They Would Keep Their Promise. For Instance, The Contrast Between Even The First Couple of Songs – "Deep River Blues" and
"Wedding Bell Blues"- Set The Tone of Diversity For Most of The Evening. Joan Played Guitar, Accompanied By Junior On Dobro. Both Showed Precision and Skill On Their Instruments, As Well As A Distinct Respect For The Musical Style.
"On This Next Song, The Guitar Is Supposed To Represent An Old Time Blues Piano," Joan Said As They Switched Gears," Again To Do "Mississippi Blues," A Slow Willy Brown Song That Gave Many Contemporary Country Rock Artists Had Borrowed A Lot of Technique From This Man. Joan's Ability To Play Banjo Was Also Excellent, As Became Apparent On "Little Sadie," A Song Which She Described As A "Blues – Ballad On Banjo." Junior Complemented Her Graciously On Guitar and He Showed Considerable Aptitude For More Than One Instrument. Along With The Couple's Respect For Their Music, Was A Very Warm Sense of Personal Satisfaction and ENJOYMENT !
"Old Fiddly Tunes On Banjo Are So Much Fun!" Joan Said As She Prepared Herself For Her Next Song. "I Love Them!" The Couple Continued Their Diverse Blues Program For The Rest of The Evening, Ranging From The Hard Core Blues of Blind Willy McTell,
("Statesboro Blues") To The "Single Note Style" of Big Bill Broonzy. Joan's Singing, I Might Add, Was Warm and Comforting, and It Seemed Especially Suitable For The Songs They Performed. In Fact, The Best Part of The Performance Might Have Been On A Song When Her Voice Rang Crisp With Emotion. Joan Explained That The Blind Reverend Gary Davis Had Written It About A Girl He Had Fallen In Love With, Who Had Been Killed:
Delia, Delia
How Can It Be?
You Loved All Those Other Men,
And Never Had Time For Me.
You's All I've Got, and Gone.
"Let Me Tell You, Living In That Desolate Place Sure Helps You To Sing The Blues!"
Next Week, Tom Mitchell Will Be Appearing At The Side Track Café. He Will Be Performing Some Original Country Material, So Come Sit For A Spell and Give A Listen!
Junior Barber Dies On March 8, 2017 – Aged 73 – Article By John Lawless Bluegrass Today:
Junior Barber, Popular and Beloved Reso-Guitarist / Dorbo With Joan Crane and Seven Years With The Gibson Brothers. He Also Worked With A Western Swing Band. His Son Mike Has Worked As A Bass Player With The Gibson Brothers For The Past 24 Years. His Father Junior Was Surely The Most Visible Bluegrass Performer In The Plattsburg, New York Area.
Born Antoine, Was Well Known in the Dobro Community All Over The United States.
Since Leaving The Gibsons, He Had Worked With His Cousins, Tom and Jewel Venne In Beartracks and With Gary Ferguson. Following A Severe Stroke In 2016, Junior Had Been Unable To Play At All, A Very Difficult Way For A Master Musician To End His Days.
Eric Gibson Tells Us That No One Is More Respected Among Musicians In Their Area Than Junior Barber, and That He Was A Professional Mentor To Them As Young Pickers.
"He's A Legend Up Here, One of The First Pro Musicians Me and Leigh Ever Got To Work With. Junior Was A Super Tasteful Player, A Real Tone Freak. He Loved The Dobro and All The People Who Played It, and Would Always Stop and Talk Dorbo Set Up With Anybody Who Approached Him. He Was A Great Set Up Guy. I Always Felt That He Should Have Received More Attention Than He Did, But He Didn't Care At All For The Spotlight. He Helped Mold Us Into Becoming Better Musicians, Teaching Us The Importance of Restraint, Taste, and Tone. Junior Was A Huge Influence On Us, and I Am Very Thankful For That."
About 15 Years Ago, Junior Recorded A Solo Instrumental Album Called, "Steffi's Waltz."
For Awhile Around 2001, Joan Crane Was Among The Missing. I Moved To Germany In January and Lost Track of Her Myself. I Was Just Reading This Thread On "The Mudcat" and The Title Says: Joan Crane…Where Is She? The Response Comes From December 1, 2001, All Six of Them. It Starts From Curmudegon and I Lost Touch With Joan A Few Years Back When She Moved From Upstate New York To, I Think, Michigan. Our Fault, Not Hers, and I'd Really Like To Get Back In Touch With Her. In Case You Don't Know, She's A Great Guitarist and Blues Singer and Before She Moved, Got To Portsmouth, New Hampshire On A Reasonably Regular Basis. If Anyone Could Please PM Me With Her E-Mail or Snail Mail Address, I'd Really Appreciate It. From Linn Schulz.
From Sorcha – Switchboard (Internet Directory) Came Up With This:
Joan Crane
1520 Scio Church Road
Ann Arbor, Michigan – 48103 – 6135
Maybe???
Linn Schulz – That's One Place I Didn't Check – And The Address Sort of Sounds Familiar. I'd Really Like To Find Her E-Mail Address. I Checked All The Music Resources I Could Think of – And Google. Thanks Though…It's A Place To Start ! – Linn.
From John Hardly – Last I Talked To Her, She and Her Husband of Six Months Had Moved To Noblesville Indiana, That Was Two Years Ago (I Believe).
From Linn Schulz – Okay – I Was Just Scrambling Through Some Old Papers And Found A
P.O. Box Address For Joan…In Nobleville, Indiana, So That Sounds Right. (Did She Live In Michigan For Awhile? I'm From Wisconsin Originally, So It's Not Like I Have All The Midwestern States Blended Together Mentally…) Anywho, I'll Write To Her, But If Somebody Has Her E-Mail …Or Will Give Her Mine, I Appreciate That, Too. Thanks!!!
Linn.
From John Hardly – She Lived In Michigan For A While and Gave Lessons Through Elderly Instruments. She Met Her Husband To Be Through The Call-In Portion of A Radio Interview.
He Was Apparently From Carmel / Nobesville and The Two Settled There Last I Heard.
She Was Going To Try To Line Up Some Students and Play Around Indy (Rots O' Ruck As There's No Bigger Void In The Acoustic Music Scene Than Indianapolis, Indiana.
I Last Saw Her Play A Concert and Workshop At Frant Porch Music In Valparaiso, Indiana.
The Information Above Came From The Caffe Lena History Project. In The Case of Joan Crane, These Are Items That She Herself Sent To Lena Personally, In Order To Introduce Herself and Provide Proof of Her Worth In The Entertainment Field.
Lena Was The Owner of "Caffe Lena" It Was Founded In 1960 By Bill and Lena Spencer.
Joan Crane – With Andy Cohen – October 1, 1982
Joan Crane – Frank Orsini – April 14, 1991
Joan Crane – Jeff Gonzales – November 29, 1991
Joan Crane – November 12, 1993
Joan Crane – January 27, 1995
Paul Geremis – With Special Guest Joan Crane – August 18, 1995
Joan Crane – Steve Hurt – March 1, 1996
Joan Crane – August 1, 1997
Susan Hamlin and Friends – May 8, 1998
Peggy Eyres, Dan Berggren, and Dan Duggan – August 14, 1998
Roy Hurd and Joyce Anderson – August 8, 1998
Susan Trump – November 20, 1998
Arlo Guthrie - Arlo Davy Guthrie - Born Coney Island, New York On July 10, 1947 - Age 72
John Kirk and Trish Miller – December 18, 1998
Bob Warren and His Band – January 16, 1999
Peggy Eyres and Bill Smith – February 19, 1999
Camille West – February 6, 1999
Christopher Shaw – March 5, 1999
Dave Van Ronk – July 24, 1999
| | |
| --- | --- |
| Joan Crane and Susan Hamlin – August 7, 1999 | |
Sarah Lee Guthrie – June 1, 2000
Country Joe McDonald – April 27, 2001
Bridget Ball – July 21, 2001
Bill Smith and Donny Woodcock – November 17, 2001
Jimmie Dale Gilmore – March 1, 2002
Fairport Convention – April 21, 2002
Commander Cody – May 5, 2002
Melanie – June 13, 2002
Tom Rush – June 14, 2002
John Hammond – August 16, 2002
Joan Crane – August 24, 2002
Paul Asbell – March 8, 2003 – (The Unknown Blues Band)
Peggy Eyrey Is Now Peggy Lynn – North Country Music – May 3, 2003
Adirondack Night – With Peggy Lynn and Jamcrackers – August 8, 2003
Johnathan Edwards – August 22, 2003
Peggy Lynn and Dan Duggan – November 12, 2003
Peter Tork, Susan Hamlin, Rev. Gary Davis, Arlo Guthrie, Maria Muldaur, Bob Warren, David Lindley, Dakota Dave Hull, Danny Kalb, John Hammond, Steve Forbert, Janis Ian, Al Stewart,
Andy Cohen and Dakota Dave Hull – February 27, 2004
Joan Crane and Mary Flower – September 12, 2004
Joan Crane and Matt Moore – December 10, 2006
Kim Simmons (Savoy Brown Guitarist) – January 19, 2007
James Honeyboy Edwards – March 3, 2007
Paul Asbell and Brook Williams – March 30, 2007
Mose Allison – October 4, 2009
Livingston Taylor – February 27, 2010
Rory Block – Aurora "Rory" Block - Born November 6, 1949 - Age 70 - Born In Princeton, New Jersey - March 15, 2012
Blues Brothers – Cohen – Asbell – Hull – April 17, 2016
Loudon Wainright III – April 24, 2016
Popa Chubby – September 20, 2018
David Bromberg – Born September 19, 1945 - Age 74
Roomful Of Blues – December 23, 2018
Peter Yarrow – 2018 – Peter Paul and Mary
Dan Berggren 70th Birthday Party
Patty Larkin - Born June 19, 1951 - Age 68
John Sebastian - March 17, 1944 - Age 76
Melanie Safka - February 3, 1947 - Age 73
Judy Collins - Born May 1, 1939 - Seattle, Washington - Age 81
Bob Dylan - Born In Duluth, Minnesota On May 24, 1941 - Age 78
Doc Severinson - Born July 7, 1927 In Arlington, Oregon - Age 92
ELEANOR ELLIS / BILL ELLIS / AND ANDY COHEN
– WITH SPECIAL GUEST JOAN CRANE -
CAFFE' LENA – SARATOGA SPRINGS, NEW YORK 47 Phila Street
"GOOD FOLKS SINCE 1960" – DATE SHEET HISTORY GOOD FROM "1960 To 2019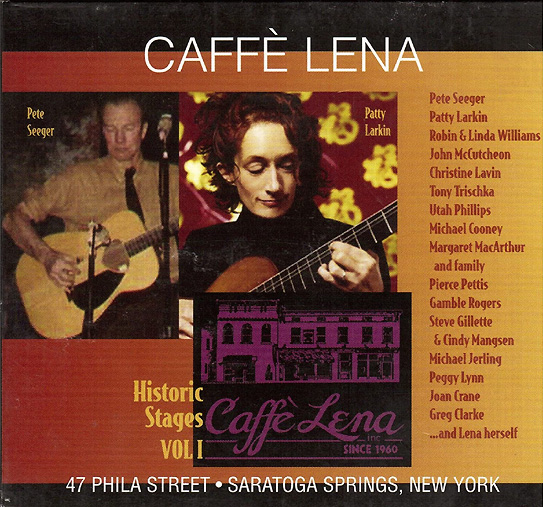 This Will Be A True Feast For Fans of Acoustic Blues. Three Towering Talents Take The Stage Together To Bring You Blues Classics From The Delta, The Piedmont, The Paramount Record Catalog of The 1920's and 1930's, and Pieces Learned In The Homes of The Creators Themselves.
Eleanor Ellis Is A Celebrated Master of The Country and Piedmont Blues – One of The Significant Women In The Acoustic Blues Genre. She Is A Torchbearer Especially For Her Friend, Mentor and Musical Partner, Blues and Gospel Singer and Guitarist Flora Molton, With Whom She Recorded Two Albums. I Want To Be Ready To Hear God When He Calls, and The Eponymous Flora Molton, "Recorded For Radio France."
Acclaimed Americana / Blues Guitarist William Lee Ellis Was Named After His God-Father, Legendary Bluegrass Pioneer Bill Monroe. His Father, Tony Ellis, Was One of Monroe's Blue Grass Boys. After Earning A Master's Degree In Classical Guitar Performance, Ellis Met Piedmont Blues Giant Reverend Gary Davis. "Davis Was A Great Sacred Bluesman.
There's A Combination of The Heavenly and The Hellish, There Are Wonderful Dynamics, Tension and Drama." In His Quest To Make The Music's Message Live For Today, Ellis Has Created A New Style of Americana / Roots Music – One That's All His Own.
Blues Picker Andy Cohen Is A Connector Between The Legendary Bluesmen of The Last Century, Such As Big Bill Broonzy, The Reverend Gary Davis, Honeyboy Edwards, and Today's Generation of Blues Revivalists. As A Youngster Coming Up In The 1960's Folk Revival, Andy Began The Explorations With "Source" Musicians That Led To His Current Status As Virtuoso Fingerstyle Guitarist and "Walking, Talking, Folk-Blues-Roots-Music Encyclopedia." An Andy Cohen Performance Encompasses The Well-Known, The Obscure, and The Weirdly Wonderful, and Often Involves Autoharp and Dolceola Along With Acoustic 6 and 12 String Guitars.
There Will Be A Tribute Concert In The Spring At The Westport Federated Church and The Stage Will Be Full !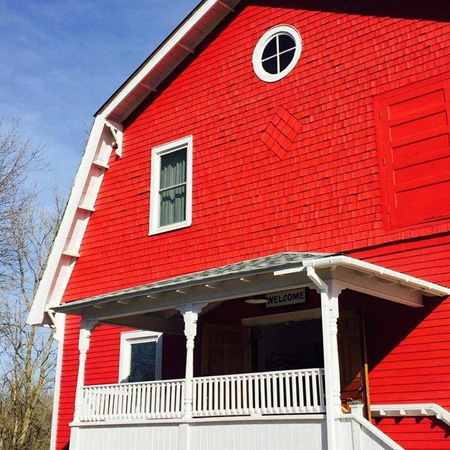 Joan Crane Played At The Whallonburg Grange Hall.
According to Debbie DiFulvio Joan Played "Wabash Rag" there
o
n May 7, 2017
Sad News; Acoustic Blues Great Joan Crane Has Passed Away: January 9, 2020
Some Very Sad News, My Friends. Joan Crane, One of The Preeminent Acoustic Blues Players of Our Time Has Passed Away. Joan Had Been ill For A While Now and She Left Us On January 4, 2020. She Stood Five Foot One Inch, But Also Stood Shoulder To Shoulder With Players Like Paul Geramia and Andy Cohen (Her Mentor). Whenever Paul Came To Town He'd Ask After (About) Joan To See How She Was Doing. Whenever Joanie Took To The Stage She Owned It. Her Personality and Presence Engaged An Audience Like Few Others. She'd Interact With Folks Where-Ever She Played and Held Them In The Palm of Her Very Talented Hands. She Played Songs Like "Cincinnati Flow Rag" – "Deep River Blues" – Making Them Look Deceptively Easy.
A Few Years Back, She Entered A Contest At A Chicago Blues Festival. Just Joan and Her Guitar. She Went Up Against Some Talented and Seasoned Powerhouse Blues Bands.
Just Little Joan and Her Guitar. When The Dust Settled and The Judging Had Been Completed, Joan Placed Third. Just Little Joan and Her Acoustic Guitar. It's Easy To See Why She Was Chosen To Open For The Likes of Bill Monroe and Doc Watson Over The Years. She Leaves The Acoustic Blues Community Terribly Saddened By Her Loss, But Fortunate To Have Had Her Around For As Long As We Did. Those of Us Who Attended
The "Crane School of Music" For Lessons Were Very Lucky. She Was A Patient and Forgiving Teacher Who Would Bring You Along Step By Step Until You Got The Hang of Things. I Will Miss Her Very Much. She Taught At Elderly For A While, and I Was Fortunate Enough To Be Able To Take Some Lessons From Her. God, She Was Fun.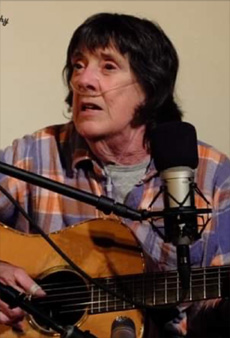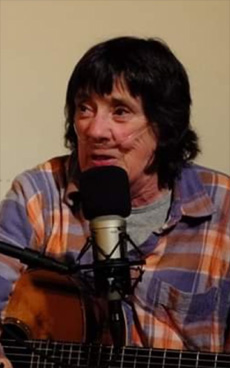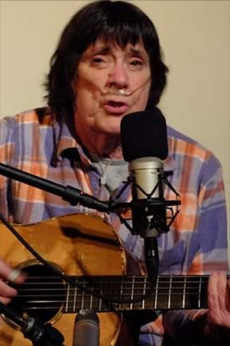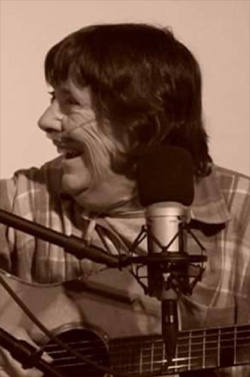 More Bits and Pieces
Message From: Lorna Hohn - "The Last Time That We Saw Her, Was At The Wadams Strawberry Festival In 2019, Her Voice Was Weak, But Her Hands Were Strong. Will Miss Her:"
Joan Crane and Steve Feinbloom Perform At 3:00 p.m. At The Wallonsburg Grange Hall - Located At 1610 Route 22 Whallons Bay Road.
Joan Crane Will Be Offering Live Music From 1 To 3 On July 10th and 17th At The Whallonsburg - Grange Hall.
Wadhams Strawberry Festival - Free Library - Essex On Lake Champlain, New York 763 New York State Route 22.
Joan Crane Will Be On Hand To Play Music From 12:00 Noon Until 2:00 p.m. In The Afternoon.
On June 19, 2015 North Country Musician Joan Crane Performs For Diners, While Enjoying Their Strawberry Shortcake During The Wadhams Strawberry Festival.
Valley News - From June 19, 2010 - By Sun Community News - Featuring Joan Crane Helping Out To Raise Money For The Renovations Of The Church Hall. Joan Crane On Finger Style Guitar, Along With Joey Izzo Playing His Piano Creations. End.
Adirondack Harvest Events - From Saturday September 16, 2011 - Includes A Farm Tour and a Pot - Luck Dinner, Right In The Field and Under The Stars, Featuring Food From Local Farmers and Live Music By Local Talent Joan Crane.
Essex Theater Company Gala - On July 28, 2015 - Presents Saint Louis Blues By Tennessee Williams - A Lovely Sunday For Creve Coeur At The Masonic Lodge Right Next To The Ferry Dock In Essex, New York. With Music Provided By Steve Feinbloom and Joan Crane. 5:30 pm, Friday August 14, 2015.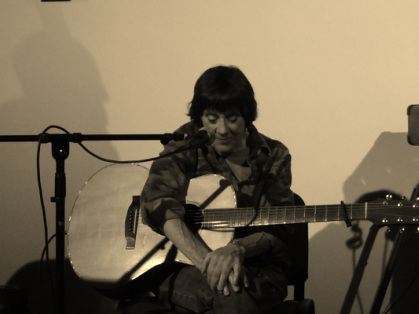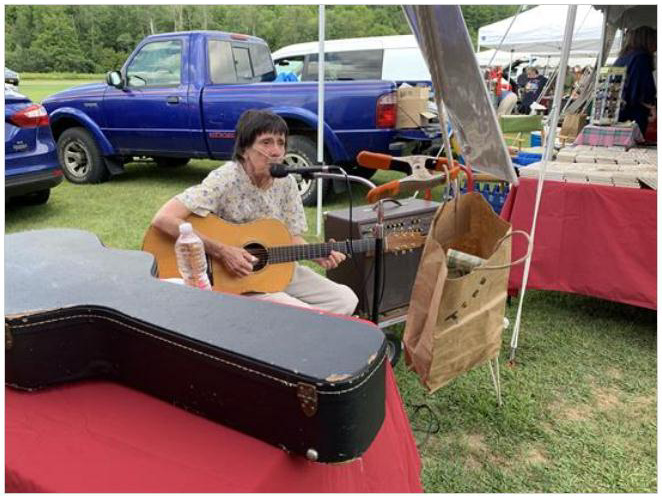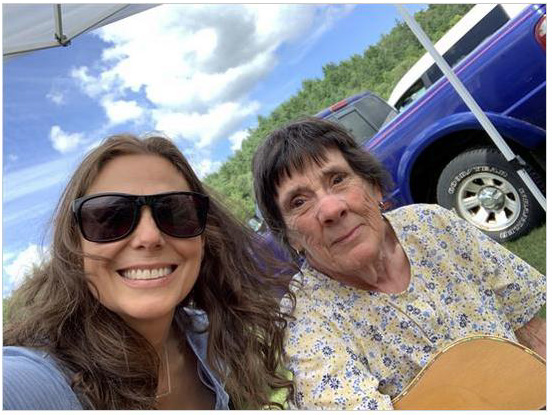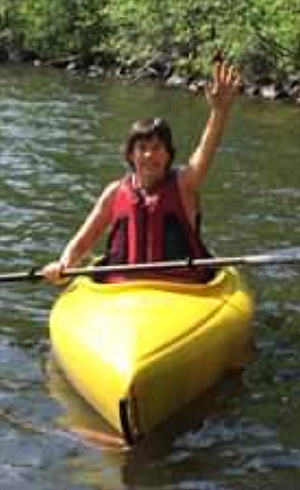 "This Is Joan Crane, In Action, Happy and Enjoying The Outdoors,
The Photo Isn't Perfect - It's Out Of Focus and Fading Away, As Was Joan - Waving Her Good-Bye"
back to Adirondack Musicians