Page 2
By Dave Willey – March 20, 2020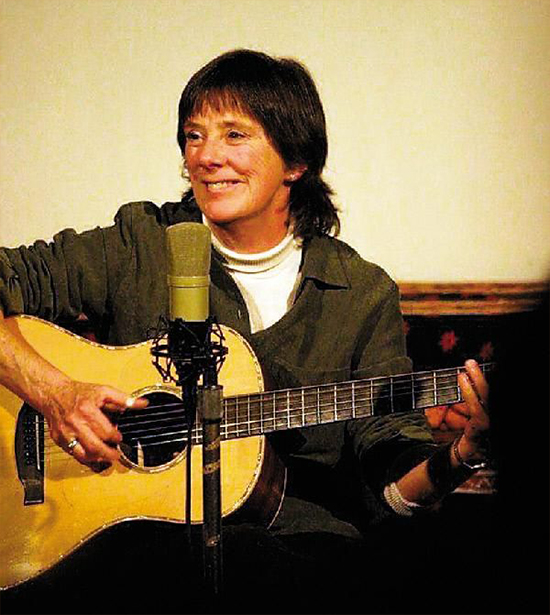 R.I.P. – My Friend Joan Crane – January 4, 2020
JOAN CRANE – P.O. BOX 281 – ESSEX, NEW YORK – 12936 – 518 – 963 – 7902
Position Applied For: Announcing
Education:
1971 – BA Psychology – State University College At Plattsburgh
1978 – Third Class Operator Permit – F.C.C.
Experience: 1978 – Present
WKDR – (Daytime) Radio – 5,000 Watt AM
Format – Contemporary Country
Responsibilities:
Announce and Operate Control Board For 10:00 a.m. – 3:00 p.m. Monday – Friday Shift and Sunday Request Show 2:30 p.m. – 6:00 p.m.
Program and Host Sunday Evening Bluegrass Show. (April – September)
Create Own Music Flow Within Designated Rotation.
Assist Program / Music Director In Program Development.
Production of Commercial Copy.
Remote Broadcasts – Board Operation and Personality For Broadcast.
Train Novice Announcers In Job-Related Community Activities.
Achievements:
Re-Programmed 1,000 Watt Radio Station To Country Format.
Primarily Organized Three WKDR / Wrangler Country Star Search Shows, Including Contact of Applicants and Stage Management Coordinating Musicians and Television Crews.
Co-Hosted Fund-Raiser For Public Broadcast Television During Airing of "Live From The Grand Ole Opry".
Acted As Advisor For Local Commercial T.V. Music Series Show.
Narrated Filmstrip For College Admissions Promotion.
Assisted In Organizing Numerous Country and Bluegrass Music Festivals For The Northern New York Area.
Interviewed Nationally Known Country Music Artists When Appearing In Area.
Personal Accomplishments:
Produced and Recorded Own Album, "Dirt Pusher's Blues" On Fretless Label, A Subsidiary of Philo Records.
Performed Extensively In Northeast At Concerts, Festivals, Clubs Plus Two Years On The New York State College Coffee House Circuit.
Made Appearances On T.V. and Radio Shows Most Notably A One-Half Hour T.V. Special "Music Warehouse".
Selected For Warm-Up Act At Doc Watson Concert In Plattsburgh.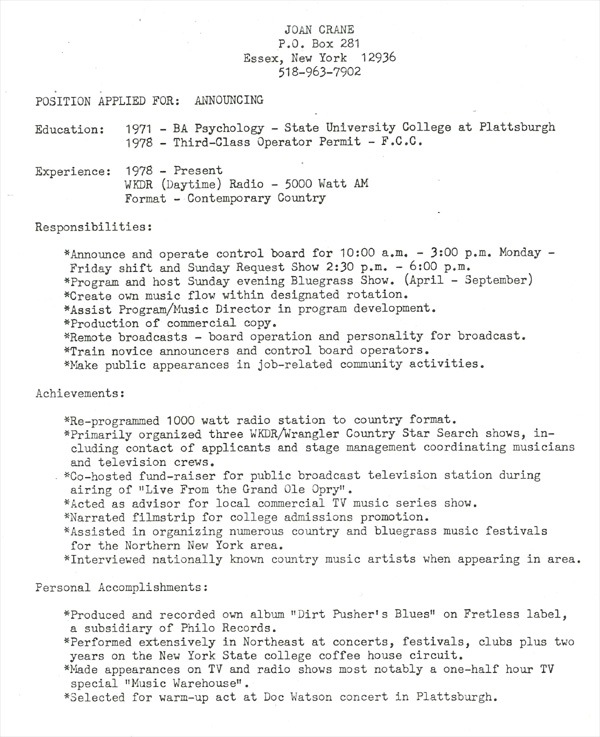 Note:
The Above Text Was Found On The Caffe Lena History Project / Accessed March 28, 2020.
As Information About Joan Seems To Be As Scarce As Hen's Teeth, This Text Was Exactly What I Was Looking For. Something From Joan's Own Hand That Gives Us An Insight Behind The Woman.
Joan Played The Bluesiest Blues That Ever Were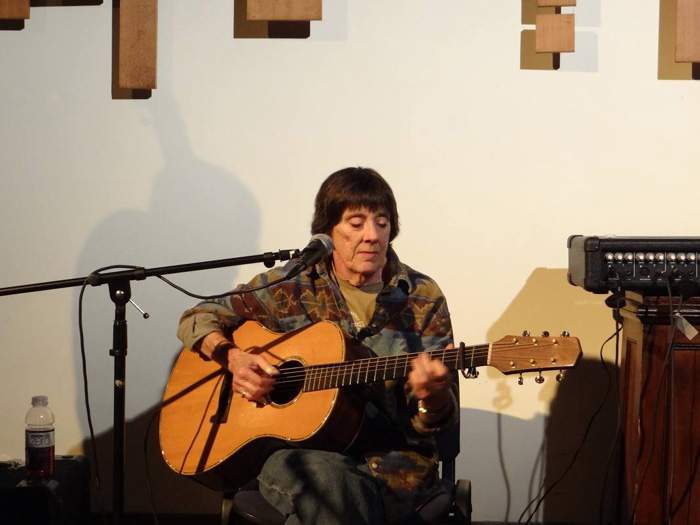 Joan Crane At Palmer Street On November 1, 2013 - Winston Blue Photography
Joan Was A Renowned Guitar, Banjo Player, Singer and Composer.
Joan Passed Away January 4, 2020 – 1-4 – New Russia, New York – Age 72
Joan Crane – Born July 27, 1948 – died January 4, 2020 – Age 72 Breathing Problems / CHF
Having Played Her Last Gig On This Earth – Or Better Known To Me As "Memphis Minnie" – Heald Funeral Home Inc.
She Was Renowned For Her Guitar and Banjo Playing, Singing, Composing and She's Now On The Road Entertaining The Masses In The Heavens. Joan Was A Fixture Throughout The North Country of New York State. Her Footpath Was The Adirondack Mountains, She Entertained Thousands of Fans At Countless Venues, Which Included The Palmer St. Coffee House, and Crete Center In Plattsburg, Farmers Markets, Fairs, Churches, In Saratoga "At The Parting Glass" The Sixth Annual Adirondack Folk Music Festival and Hundreds More. For Several Years During The 1980's She Worked At A Very Prominent College Radio Station KDR. She Was Their Disc-Jockey Who Also Interviewed Top Personalities, As Well As Play Her Guitar and Sang. Joan Also Enjoyed Mentoring Up and Coming Musicians. One of Joan's Proudest Moments Was When She Was The "The Very First Woman To Perform At The "International Guitar Luthiers Symposium" and Then Got Invited Back !!! That's How Good She Was, and Humbled By It Too.
Joan Crane Was Predeceased By Her Parents, William A. and Dorothy E. Phillips, and Her Sister Barbara Phillips. Survivors Include Her Brother Richard (Joan) Her Sister Kathy (Dan) Duniho, and Son Paul, (Sarah), As Well As Her Beloved Feline Companion "Little Girl".
Joan Led A Spiritual Life Which At The End Allowed Her To Peacefully Join Her Lord and Creator. A Funeral Service Will Be Held On Friday, January 10, 2002 – At 2:00 pm At The
Westport Federated Church, Route 9N, Westport. Those Wanting To Contribute Funds To Joan's Memory, May Do So, To The North Country S.P.A.C. (NCSPCA.ORG). Or The Federated Church of Westport C/O Pastor Tom Smith, (healdfuneralhomeinc.com)
A Memorial Concert or a Memorial Gift To The Family of Joan Crane.
Joan's Family – "With Love From Phillips" – Richard, Bill and Deb.
Condolences To The Family
"I Just Learned Today From Mike Barber of Joan's Passing. I Go Way Back To 1971 With Joan In Plattsburgh, New York. We Had So Much Fun Playing Music Together At Her Home In "Wiggle-Town" On Base At The Fleet Lounge, In The Holiday Inn, and On Monday Nights At Filions. We Stayed In Contact Over The Decades. I Only Wish I Had Taken Guitar Lessons From Her. I Was Happy To Know She Had A Ministry To Help Cancer Patients With Their Transportation To Chemo-Treatments. She Was One of My Closest Friends In Life. A Wonderful Person. Her Soul Is Resting Peacefully. Blessings To Her and Her Family." - From John Perkins – February 15, 2020 – 7:01 AM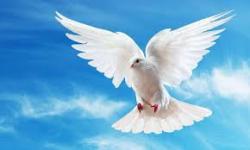 "To Joanie's Family,
It Was With Great Sorrow That I Heard of Joanie's Passing. We Were Classmates At Beekmantown Central School and Reconnected A Couple of Years Ago When I Was Working On The 50th Reunion. She Helped Me Contact Other Classmates, As I Was At A Disadvantage, Since I'm Now Out of The Area. I Fondly Remember The Cumberland Head Group That Spent So Much Time Together Throughout High School. Joanie Was An Important Member of That Fun Group. I Know She Will Be Greatly Missed By All Who Knew Her.The Last Time I Talked To Her She Was Organizing A Fund Raiser, For Funds To Provide Transportation To The Local Hospitals For Weekly Cancer Treatments. I'm Sure She Continued Her Loving Work Until The End. She'll Be Greatly Missed. Vicki Wolfe McComick". From February 4, 2020 – At 11:52 PM.
The Flowers Are, "Shades of Purple".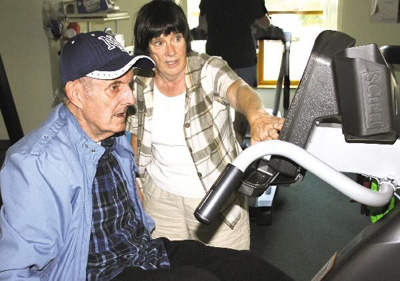 "I Will Never Forget Joan! Her Spirit Was Humbling and Contagious. We Became Friends At Elizabethtown Hospital Rehabilitation Center Where We Would Explore Various Modalities and Techniques For Better Breathing. Together We Found That Bouncing On A Stability Ball Helps. And Joan Would Come To The Gym No Matter How Hard It Was To Get There, and Bounce Away! She Was A Woman of Faith and Reached Out To Others Were Suffering Despite Her Own Difficulty. We Were Supposed To Go Kayaking Together Last Summer, But I Missed The Opportunity. She Sang To My Husky, "Sky" At The Keene Farmer's Market On More Than One Occasion! I Will Keep Joan's Memory Alive In My Heart.
She Was A Beautiful Butterfly, Who Now Flies Free In The Heavens Watching Over Us!"
From – Laura Paradise – January 8, 2020 – 2:41 PM
"Debbie DiFulvio Lit A Candle In Memory of Joan Crane" January 7, 2020 – 2:01 AM
"Donna Reed Austin Lit A Candle In Memory of Joan Crane" January 5, 2020 – 1:42 PM
Dave Willey - Introduction:
You'll Have To Excuse Me, My Times and Exact Dates Are Not Available. Joan and I Crossed Paths Quite A Few Times, Mostly Up At Schroon Lake. Here's A Little Fact, It Was At The "Sixth Annual Adirondack Folk Music Festival" Because I Have An Orange Button Sitting Right In Front of Me That Says So. I Was There With My Good Friend Jeff Neader.
We Got To Meet and Talk With "Adirondack Story Teller" Mr. Bill Smith, and Jeff Got To Hold Bill's Guitar So Old Bill Could Tie His Shoe. We Had A Nice Little Chat, We Really Like Bill's Story-Telling-Style.
Then Came Mr. Christopher Shaw, I Asked Chris If The Video Cassette Tape Was Really of Good Quality, and Would I Enjoy It – Sure He Says, So I Bought It. It Was $24.95 That's Why I Asked. Yes I Did Like It, and In Fact I Still Have It In My Collection. The Year 1994.
Jeff and I Took Our Chairs Just To The Left of The Tower Amphitheatre, and Out of The Direct Sunshine. It Was So Damn Hot That I Walked Down The Hill To The Beach – Took A Direct Left and Walked Right Into The Water Clothes, Shoes, and All. Then Climbed Back Up The Hill and Sat In My Chair. The Water Helped A Little Bit – But Now I Was Not Only Hot But Steaming Too. Jeff Was Drinking Beer and I Had My Water. The Music Was Playing and They, The Musicians Were Boiling Also. Just Then This Short Cute Little Woman Sat Down Just Five Feet Away From Me, Joan Crane. Was She Smoking Or Just Playing With The Telephone, I Can't Recall, But I Wanted To Have A Chat With Her, I Ended Up Leaving Her Alone. Years Later When I Told Her This Story, She Told Me That I Should've Stopped Over To At Least Say Hello. She Was Right You Know!
Joan's Little White / Camper / Mini Truck:
I Remember The Day That She Bought That Truck, It Was Cold and She Invited People Inside For Coffee and Cake. I Watched Them Come and Go, While Warming Their Face and Hands. People She Knew, Friends She Made Along The Way. I Kept My Distance, While Keeping An Eye Out For Her Well-Being. I Loved Listening To Her Playing, and Her Singing, There Was Nothing Not To Like. But I Knew Damn Well, That If She and I Got To Jabbering, We Would Never Stop. Joan and I Had A Chemical Attraction Between Us.
As Well As A Knowledge and Love of Music, That Was Endless.
There Was A Time:
That I Tried In Vain To Locate Her, I Didn't Know Where She Went Too. Someone Who Knew Her Said, Try Indiana Dave. Indiana? I Sat Down and Wrote Her A Long Letter, Mailed It, She Never Received It. Seems That There Was A Man On The Other End Censoring Her Post. Time Went By and Joan Returned To The Area That Knew The Best.
Email To "Memphis – Minnie":
Well That's What Joan Crane Came To Be Known As, By Those Who Respected Her Talent and Later Came To Love The Woman She Was. I Have No Idea Just How I Got In Touch With Her Again. You See, I Was In America Back Then. Then On January 17, 2002, I Moved Here To Germany To Help Another Music Fan Set Up A Website. When I Was In The States I Picked Up All The Joan Crane Recording That I Could, Which Amounted To About Three.
Two Cassettes and One CD Called "Foothills" – Later She Sent Me "Back Home" Then Came "Joan Crane and Matt Moore – An Afternoon At TJ's" – "Bob Warren – Coffee House From September 16, 2006" – Joan Crane's "Dirt Pusher's Blues" – R.I.P. Joan.
Every Once In Awhile Joan Would Write Me An Email and Ask The Following, "Say Dave, How Do I Find My Page On Your Website?" She Never Had Any Complaints About It, Only Praise, She Knows That I Would Never Put Anything Negative About Her On There, She's In Good Hands With Brigitte and I As The Owners of The Website. The Hard Part Was Trying To Find Out Information About Her, Bits and Pieces Only…Liner Notes and My Music Reviews. Brigitte Gets All The Credit For Putting It Together For Us. There's Nothing That I Enjoyed More Than Giving My Friend Joan A Little Leg Up, In The Things That I Wrote For Her – We Were Giving Her "Respect" Before Most People Were – If You Caught Her In Concert That Was Her Gift To You…Did You Pay A Ticket Price Be Thankful.
Did She Stir Your Emotions, Did She Touch Your Heart – You Bet Your Ass She Did !!!
Did Her Fantastic Playing Impress You? It Wasn't Intended That Way – It Was Just Joan Being Joan and Nothing Besides.
Did You Lose A Record Joan?
Actually, The Question That I Asked Her By Email Was, "Hey Joan, By The Way, What The Hell Happened To All The Records That You Had Pressed, of "Dirt Pushers Blues"???
I Never Saw Them On The Market, Only On E-bay – That's Where I Bought My Copy of It For $10.00 Plus Shipping. Joan In Typical Joan Style Said, "I Just Don't Know Dave" But Her Wheels Started Whippin' Right Along – When Sometime Later She Wrote Back Again,
"Dave, Guess What I Found Boxes of Them, Still Wrapped and Ready For Sale. I Found Them In An Old Church – I Think We Recorded It There"! Joan Was So Happy That She Even Sent Me Three Or Four Copies of It Band New. It Was Very Special Then and Even More Now, In Her Time of Passing. Sentimental Value Folks – Thank You Very Much Joan!
She Sent It To Me In Germany. I'll Never Forget You Joan, Your Kindness, Or Your Spirit.
P.B.S. – Broadcast – Women In American Folk Music:
A Series That Joan Crane Was On – Also Rory Block - Bridget Ball Others.
This Program Was Run An Entire Weekend, In Order To Direct Much Needed Attention On Women's Contribution In Folk / Roots / People Music In History.
Café Lena With Special Guest Joan Crane. Saratoga Acoustic Special Guest Joan Crane.
Dear Joan,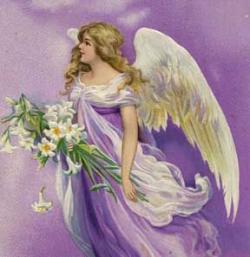 I Enjoy Your Music Every Time I Play It. I Love Your Talent and Your Singing In Every Way. Is It A Slow Rag Or A Slow Drag? It Really Doesn't Matter To The Listener, If It's Good It Stands On It's Own. Listening To You Explain It, Just Means That You Understand It, We Pay Attention. Not Only Did You Entertain, But You Tried To Educate Us Along The Way.
You Are A Good Friend, You're Spirit Is Still Here With Me, Very Strong Indeed. It Will Visit Me Often, Stay With Me Sometimes, and Comfort Me In My Musical Enjoyment.
Yours Dave.
Nicholas Edward Williams and Joan Crane Legendary Ragtime, Folk, and Blues Guitar Player From The North-East United States – 4:08 –"James Alley Blues" - Song By Rabbit Brown.
The Original Song By Rabbit Brown – 3:06 – Blues Singer With Guitar March 11, 1927 New Orleans.
Nicholas Edward Williams – and Joan Crane – "Morning Blues" – 2:42
The "Matriarch of Blues" Joan Crane – Coming To Palmer Street. (NO MORE MAY 5)
Joan Crane Has Been Performing Acoustic Blues For Decades In The Adirondacks and Midwest. Ever Since Her First Record, 1976's "Dirt Pusher's Blues" She Has Explored Sounds From The Bouncy, Syncopated Piedmont Style To The Emotional Stylings of The Delta. One of the Few Women On The Blues Scene To Concentrate On Ragtime Blues and The Great Country Finger-Picking Style of The 1920's and 1930's. Joan Moves Easily Between The Vocal Styling of Minnie McCoy's "Me and The Chauffeur" and Billy Joe Shaver's "I'm Just An Old Chunk of Coal" – Other Hits Feature Bob Warren's Ultra-Lovely "Me and My Guitar" – The Traditional "Know Your Rider" and The Classic "Summer Rain".
Longtime Performer Steve Feinbloom Will Accompany Joan On Upright Bass. The Addition of The Brass Complements The Intricacy of Joan's Guitar. Feinbloom Has Played Bass For More Than Three Decades With Numerous Blues and Bluegrass Groups and Adds His Own Wry Sense of Humor To The Performance. This Was The 29th Season For The Coffeehouse, Known For Its Acoustic Music. It Operates On The First Friday of Each Month. October Through June, In The Unitarian Universalism Fellowship At 4 Palmer St. Doors Open At 7:00 PM – and The Main Event Begins At 7:30 pm – Admission Is $10.00 At The Door.
Remember A Great Evening With Joan Crane and Susan Hamlin At The Night Eagle Café.
From Michael Morelli – January 8, 2020 Knowing Joan For Most of My Life. I Have Not Seen Her In Over 30 Years, But Had Many Phone Conversations Over The Years, Many Times When I Called Her It Was Always Interrupting Her Dinner. She Was A Wonderful Person, Musician, and Entertainer. She Will Reunite With Junior Barber On Dobro and Maybe Accompany Lita Kelly. Rest In Peace Joanie. Listened To "Dirt Pusher's Blues" Today.
From Daisy and Kent – January 7, 2020 "Joan Played The Bluesiest Blues That Ever Were. So Sad To Hear She's Gone. We Had Lost Touch With Her In The Last 8 Years Or So… Last Time We Saw Her Play Was On The Train Out of North Creek, She ROCKED That Train. She Once Pulled The Big RV Into Our Yard In Indian Lake. So Sorry That We Won't Be Able To See Her Again, She Was Such A Dear and Such A Character."
From Gregory A. Phillips – January 17, 2020 "My Deepest Condolences To Your Family Joan. I Have Wonderful Memories of That Blessed Woman. She Was So Talented With Her Music and So Funny As Well. I Haven't Seen Her Since The Late 1970's But She Made A Large Impact In My Life. Be Assured That You Will Be With Your Family Again In A Much Better World."
From Rose Chancler – January 6, 2020 "Joan Was A Very Special Person To Me – I Thought of Her As My Musicial Mother. She Lit Up A Room With Her Talent, Wit, and Aura and The World Was Definitely A Way More Beautiful Place With Her In It. I Will Always Miss Her."
From John and Brenda Teichman – January 6, 2020 "Joan Always Remembered Us and You Would Know She Was A Good Hearted Person."
From Simeon and Linda Hunsdon – January 7, 2020 " Knew Her Many Years, God Bless Her and Her Family."
From Julie Robards – January 8, 2020 "Honouring Memories of Our Friend – Musician Connection With Heartfelt Sadness. You Leave A Cavern In Our Hearts. I'll Catch Up With You In The Angel Band Later Joanie."
From Steve Kovacik – January 9, 2020 "So Sorry To Hear of Joan's Passing, Sincere Condolences To Her Family."
From Roger Girouard – January 9, 2020 "SO VERY SORRY FOR YOUR LOSS."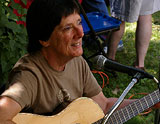 JOAN CRANE - On Record or On Stage
Joan Crane – Dirt Pushers Blues – LP – 1976 (Joan's Debut Album)
Gritty, Rootsy, Acoustic Guitar Music – Mixing Delta / Appalachian / Old Time Influences.
Folks Who Like Pickers Such As Jo-Ann-Kelly – Bob Brozman and Duck Baker Like This.
Joan Crane – Foothills CD – 1995 (Excellent Collection of Songs) Jeff Townsend (Producer)
Joan Crane – Back Home – 2002 (A Live Set) Mostly of Foothills
Bob Warren – Coffee-House – September 6, 2006 – 2-CD Set
The Obituary Was Published In THE PRESS REPUBLICAN.
Greil Marcus – Mystery Train
Ghost Woman Blues – 2:58 – George Carter – Rising River Blues
Skip James – Hard Time Killing Floor – 3:25
Memphis Minnie – When The Levee Breaks – 3:10
Tommy Johnson – Big Road Blues – 1928 – 3:33
Tommy Johnson – Cool Drink of Water Blues – 3:24
Blind Willie McTell – Statesboro Blues – 2:52
Blind Boy Fuller – Step It Up and Go – 1940 – Roots of Rock 'n' Roll – 2:58
Next Article Is From July 6, 2016 – By Pete Demola
Westport – Pastor Tom Smith of The Westport Federated Church Has Cancer and So Community Cares Was Born. To Increase The Ministry of The Church Into Local Communities. Now They Want To Pay It Forward. Cancer Upends Every Facet of Life, Including Emotions, Caregivers, Finances To Homes, With No Aspect Left Untouched.
Enter Joan Crane, A Musician and Member of The Church Congregation, Who Cited A Friend Who Recently Finished Cancer Treatment In Burlington. The Ferry Expenses Alone Cost Over $700.00 and That's Not Including Follow Up Appointments, New Prayer Request Have Become A Weekly Occurrence At Church Observations. "It Just Drives Me Nuts, That's Why I'm So Passionate About It" Says Joan. Two Initial Fundraisers Have Been Lined Up For Community Cares: A Breakfast To Raise Funds For The Westport Food Pantry On July 9, 2016, and Then A Benefit Concert To Aid Cancer Victims With Non-Covered Costs of Medical Treatment On July 24, 2016.
Joan Crane Worked The Phones For Weeks In Order To Organize This Concert, and Eventually Managing To Wrangle In Some of The Region's Top Talent. There's Folks Like Taylor Haskins, The Jazz Trumpeter and Concert Series Organizer, Julie Robards and Daniel Seidman, The New York City Based Pianist Whom Joan Serendipitously Found Herself Seated Across At A Recent Cookout. These Folks Join The "Two Tall String Band" Slip Smithson, A Mandolin Player Who Owns A Recording Studio In Keeseville, and Steven Light, Who Performs With The Bluegrass Gospel Project. Joan Also Assembled A Bluegrass Band That Was Thrown Together From Former Members of Her Old Outfit, Deeming Them The "Bluegrass Pickers" – They Include, Steve Feinbloom, Craig Johnson, Ralph Lane and Eric O'Hara, Who Mentored Famed Local Outfit The "Gibson Brothers".
"This Was Like Trying To Round Up 15 Puppies, and Their Talent Is Matched Only By Their Compassion and Willingness To Help" Said Joan Crane. Tom Is Now Cancer Free, Their Out-Reach Program Is Working Wonders – Checking In On The Elderly, Meals On Wheels Delivered To The Shut In's - In The General Community – So People Don't Have To Feel So Alone Anymore, Says Lisa … and It Hasn't Slowed Down The Slightest Bit.
And The Beat Goes On Thanks To Joan Crane……Thank You Joan!!!
The Icing On The Cake Comes Near The End of the Performance When Ethan Invites Local Guitarist Joan Crane Up To Share The Spotlight With Him. I've Heard Joan Play Before and Know How Talented She Is. She Explains That The Era Ethan Plays In Was Known For Piano and Guitar Duos. She Says She's Always Wanted To Play One and Gives Us An Aside Before She Begins, "Sometimes, When God Answers Prayers He Sends A World Champion."
What A Magical Experience This Musical Evening Has Been, Ethan Uslan and Joan Crane.
The Lake Champlain Region of New York State.
"Dirt Pushers Blues" – Joan Crane – Remastered From Record Album To CD Format:
"I Hadn't Given Much Thought To The Vinyl LP "Dirt Pusher's Blues" I Made, Let's Just Say, A Few Years Back, Until Jeff Townsend Called Me Up Last Winter To Come Get Some Unopened Boxes of Them That I Had Stored At His Place For, What I'm Sure To Him, Felt Like Forever. So Dutifully, I Went Down To Get Them, Still Not Giving Them Much Thought. That Is Until At A Concert Last Summer. A Couple Came To The Concert, Toting A Copy of the LP For Me To Sign. Immediately, Every One At The Concert Wanted One.
There They Were, "Back Home," Still In Unopened Boxes, Still Encased In Original Shrinkwrap. My Keyboard Partner, Matt Moore, Approached Me With The Idea of Selling The Original LP Along With A CD Version As A Set. Hmmm, I Thought, Maybe. Well, Maybe Became "Let's Do It!!" When Matt Sold An LP For The Equivalent of a Days Pay.
But How Do We Do It?? Enter Ralph Lane – A Musician of Exceptional Talent and Taste, Incredible Guitarist, Electronics and Recording Genius, Not To Mention A Very Dear Friend.
I Always Thought You Had To Be A Dead Blues Person To Have Your Original LP's Remastered Onto CD. Guess Not. It Is My Hope You Enjoy This Reissue of "Dirt Pusher's Blues". We Had A lot of Fun Doing It!! Joan Crane
My Heartfelt Thanks Go Out To Ralph For All He Has Done To Make This Project One of Fun and Friendship.
Ah, Vinyl Long Playing Records, The Way My Generation Listened To And Collected Music. A Medium Lost To Current and Future Generations Who May Never Even See One Let Alone Hear and Feel The Warm Sonic Character, Or Have To Clean Off The Cat Hair, Or Put A Penny On The Tone Arm. Before Side 1 Had Ended, I Was Ready To Start This Project, Yes This Needs To Mastered To CD So Other Folks Can Enjoy This Great Recording of Joan's Early Work. Although We Did Not Have The Original Master Tapes Available, Today's Technology Offers Incredible Possibilities To Re-Record From Vinyl To CD.
It Is Very Rare To Have An Untouched LP To Work With On This Type of Project And Made My Job Quite Easy. We Re-Recorded Each Track To Computer, Removed A Few Pops and Clicks, Then Adjusted The Volume To Be Sure There Was No Clipping (Because Digital Clipping Is The Worst). We Duplicated The Album's Art Work and Replicated The LP Center Label And Chose Black Vinyl CD's and Presto-Change, "A Mini Dirt Pusher's Blues" - Enjoy! Ralph Lane.
"This Woman Was An Exceptional Musician and Phenomenal Guitarist. Regrettably I Didn't Know Her Personally, But Her Creative Gifts Deserve Recognition, Celebration and To Be Remembered. Apparently She Had Done A Number of Recordings Over The Decades Long Career; I Suggest You Seek Them Out and Listen; It Is What A Musician Wants Most…To Be Heard and Remembered."
"I Am The First Here To Begin This Memorial; I Hope That Many More Friends Who Were Touched By Her Music Will Find This and Add…" Dan Lewis – January 11, 2020 From,
Asheville, North Carolina / Friend of Joan Crane's.
Joan Crane Died On Saturday January 4, 2020 – Age 72
Back To The Woods – Charlie Spand
You Don't Know – Jim Gaudet
Tired of Being Mistreated – Clifford Gibson
I'm Bettin' On You – Hudson Whittaker
Doc's Guitar – A. Watson
Me and My Guitar – Bob Warren
Foothills – Recorded At Woods End Studios – Greenfield Center, New York – 48:06 (1995)
Joan Crane – Living Tradition – August – November 2019 – "Singing Down The Generations" – Ballads, Blues, and Banjos – Brian Peters Talks With Sara Grey and Kieron Means. 2019 Marks The 50th Anniversary of Her Arrival On These Shores, Initially To Tour, But Finally To Live Here For The Next 46 Years. Sara's Trademark Is Banjo-Trailing. Her Brand New CD Is Called "Wildgoose" – Sara's Recording Carrer Has Been A Long One, Going Back To A 1970 Album With Ed Trickett. The Banjo Developed From Its African American, Origins To Become An Important Instrument For Song Accompaniment.
Those of Us Who Have Followed Kieron Mean's Development Over The Years Know Very Well His Talents As A Singer of The Blues, and The New CD Doesn't Disappoint There Either. "Steamboat Whistle" Provides An Excellent Opportunity For Him To Show Off His Talent As A Blues Guitar Picker, A Skill That He's Been Working On; "As I Grew Up Listening To My Mother's Repertoire and Learning Her Songs, I Would Try To Emulate The Banjo On The Guitar, Looking For A Way To Accompany Those Modal Tunes, Which Often Didn't Have A Lot of Interesting Chord Changes. So I Would Work On The Principle of Playing The Melody Over A Drone, With The Guitar In An Open Tuning. People Used To Say That I "Trailed" The Guitar, Although I Didn't Actually Do That, But I Did Use Hammer-Ans In Order To Get That Roll On The Rhythm, and That Was Pretty Much A Trailing Effect. But Then Several Years Ago I Was Lucky Enough To Take A Week's Class With Andy Cohen, Who Is One of The Most Highly-Respected Piedmont-Style-Blues Pickers In The Country. We Were At The Common Ground Festival In Maryland. We Became Fast Buddies, and He's Been Very Generous With His Time, Taken Me Right Back To The Basics, Encouraged Me To Work On My Technique, and Helped Me To Learn Some More Traditional Ways of Accompanying Songs On The Guitar, So I Have Much More Variety Now.
At The Moment I'm Living In The Adirondacks and I Have A Neighbour Who's Another Fantastic Player In That Style, A Wonderful Lady Named Joan Crane, Who Used To Be A Touring Musician. Joan Was Also A Student and Friend of Andy Cohen's, So She Too Learned From The Best. Joan Is of My Mother's Generation, But We've Become Really Good Friends. That Kind of Blues Is Very Primal Music But It's Also Controlled – A Lot of Those Guys Played For Dances, and It's All About Rhythm – You Gotta Be Hitting That Down Beat At The Start of The Bar".

Sara Is Clearly Enjoying Life In Her Adopted Hometown of Rockland, Maine, Where There's A Very Lively Folk Scene: "I Love The Way I've Been Welcomed Back Into The Music Community Over Here. After 46 Years Away I Didn't Really Know What To Expect, But To Be Involved Here Has Been So Good – It's Given Me Real Enthusiasm." Although They Live Over Six Hours Apart, That's No Big Deal In United States Terms. As Kieron Says, "We Have More Time To Play Together, To Select Songs Together, and To Talk About The Songs We're Playing." We Performed Together At The Sea Music Festival At Mystic, Connecticut, and It Felt Really Special. You Know, Mom and I Have Been Doing This For Over Twenty Years Now! I Feel So Lucky After All Those Years, To Still Be Playing Music Together."