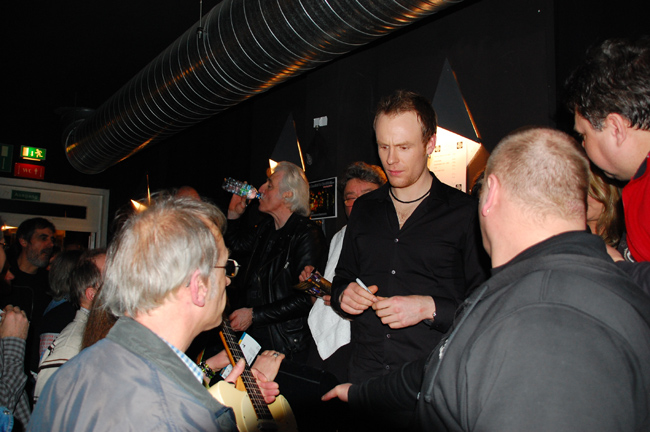 After the show: Leo, Chick and Joe signing autographs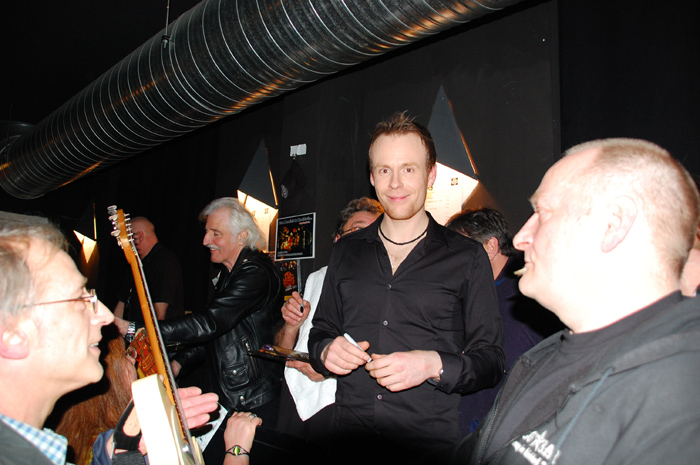 The Impish Joe Gooch - Our Hero Of TYA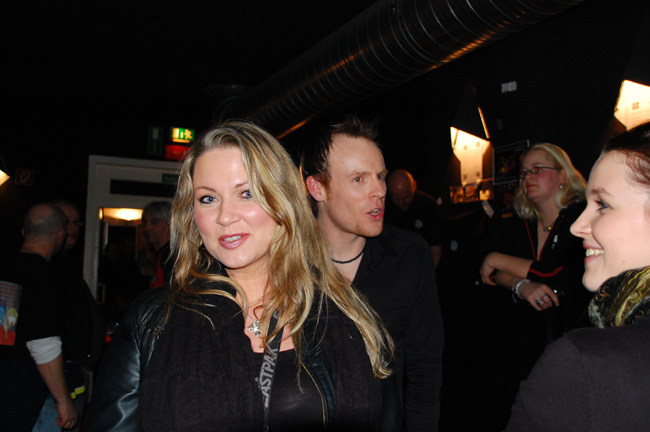 Our new friend / new TYA fan Victoria Prado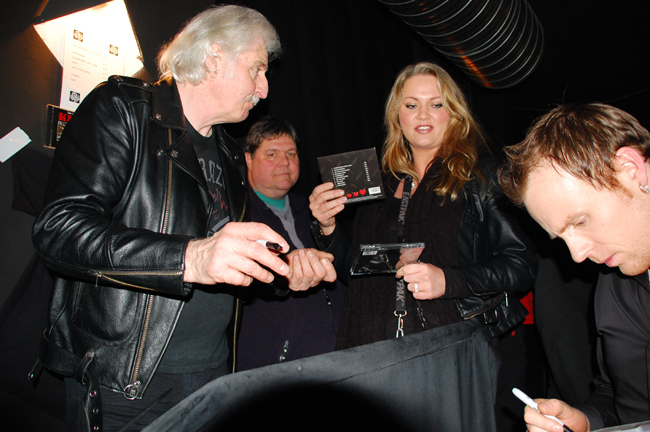 Leo, Dave, Victoria, Joe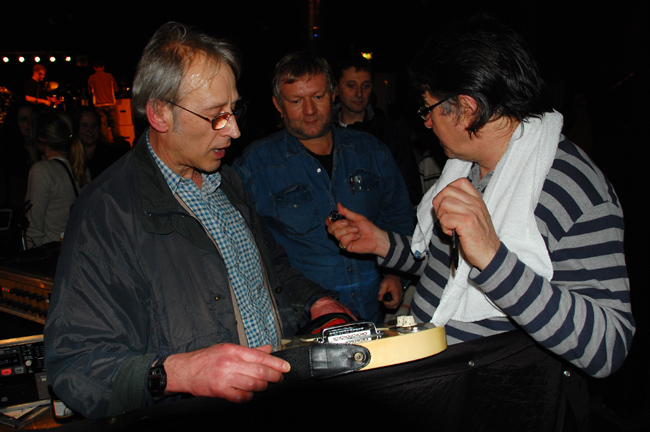 Ric signing a guitar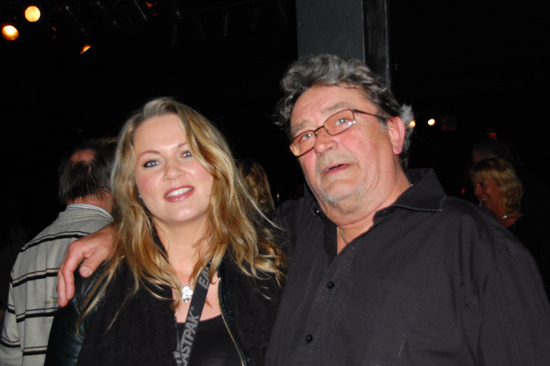 Victoria and Chick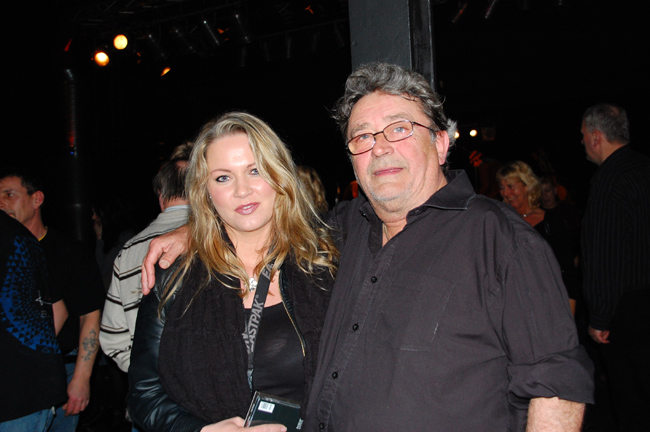 Victoria and Chick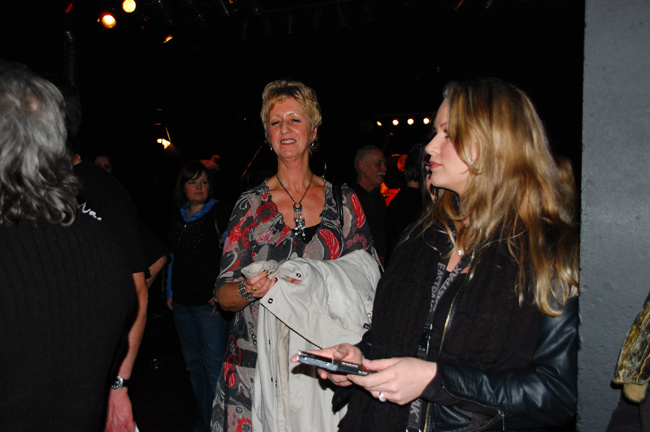 Sybille Wechseler, Victoria Prado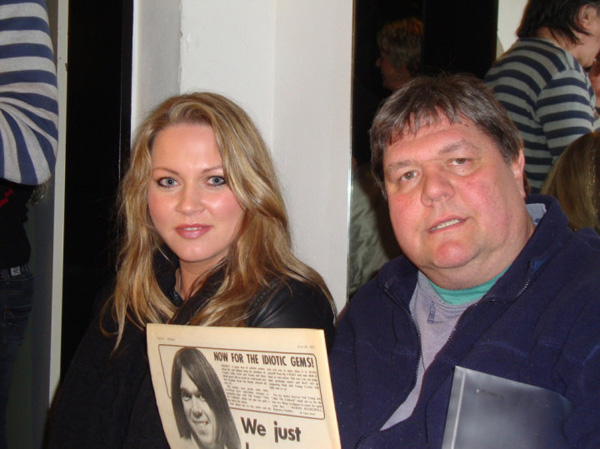 Victoria, Dave - with old Magazine, signed by Leo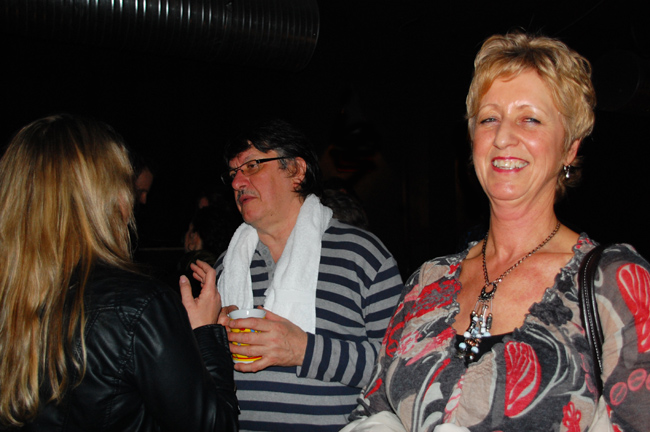 Victoria, Ric Lee & Sybille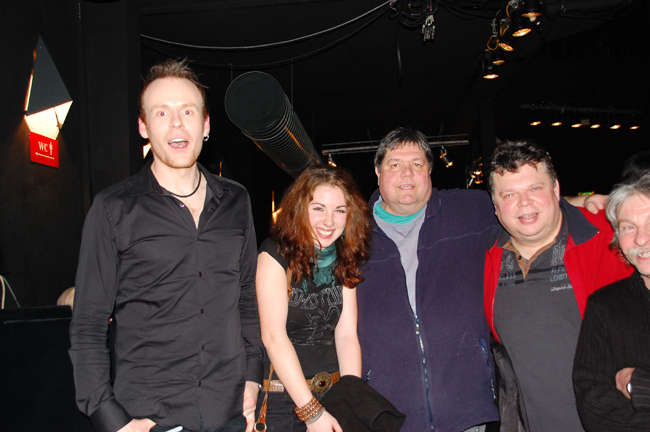 Joe, Ela Öner, Dave, Hans-Jürgen Schröer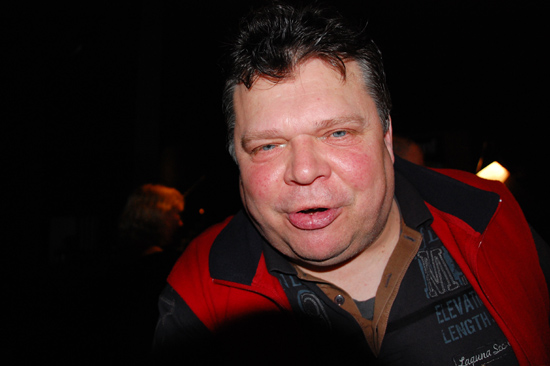 Hans-Jürgen Schröer: "Easter,X-mas,summer holidays,birthday.....on ONE day......what an evening!"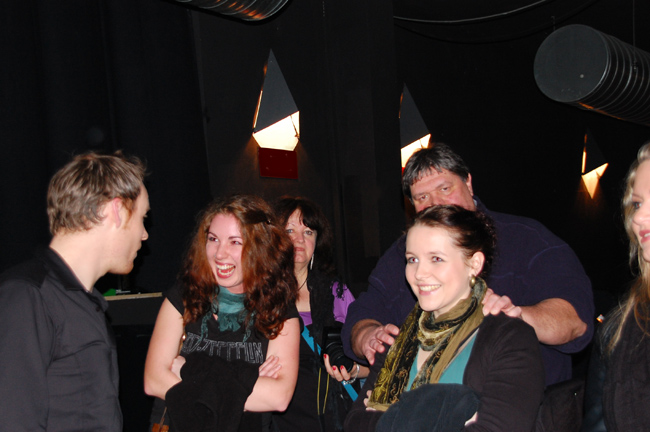 Joe, Ela, Anita, Carina, Dave, Victoria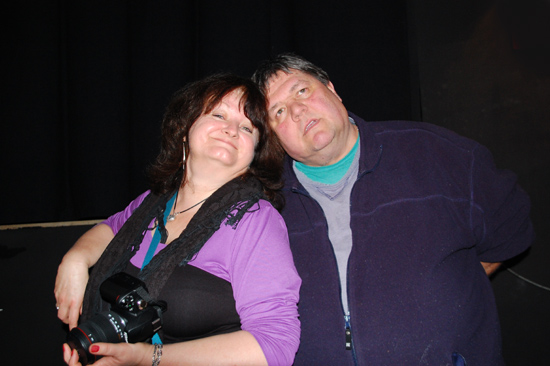 "Sweetness" Anita and Dave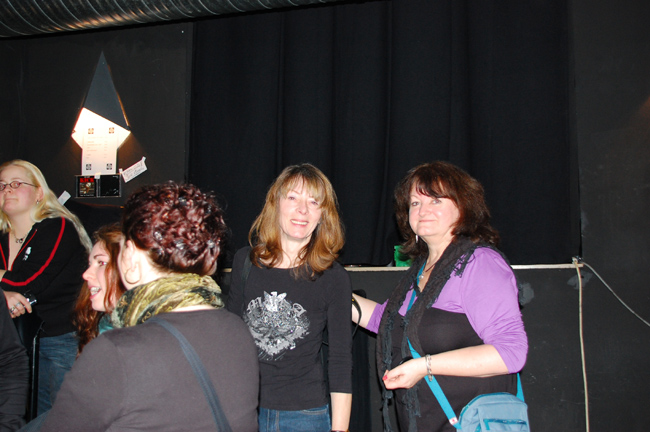 Carina I, Ela, Carina II, Brigitte, Anita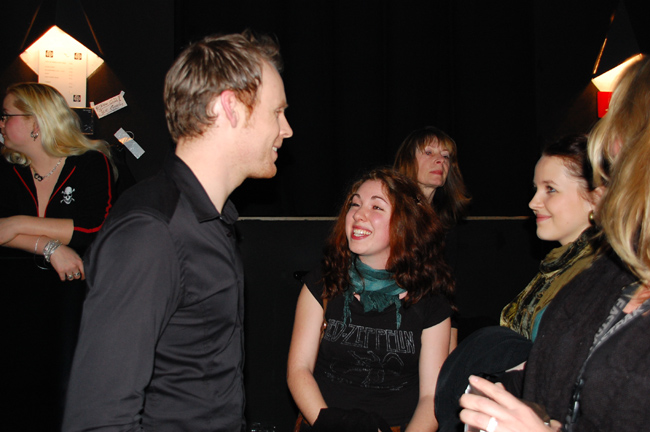 Lucky Man You Are Mr. Gooch!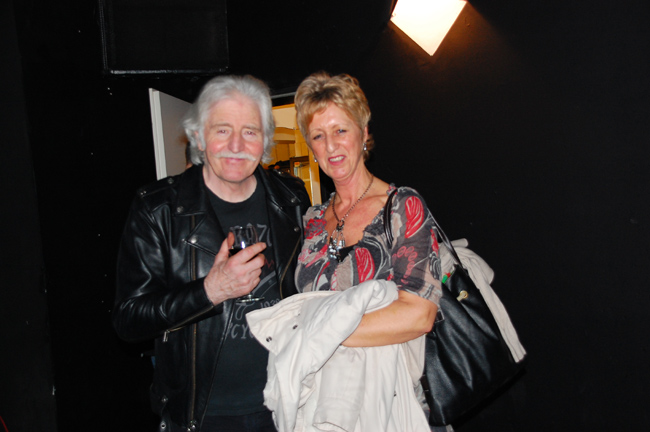 Leo and Sybille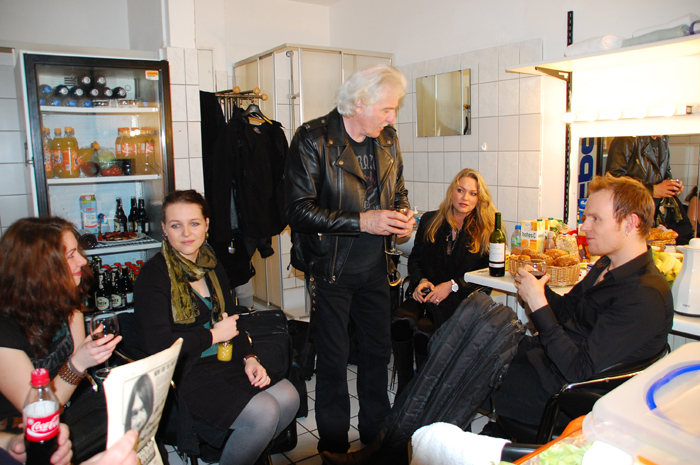 Backstage- (We've Seen Bigger)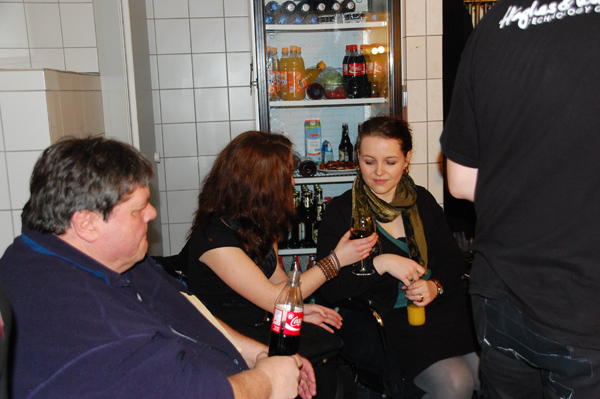 Good Friends - Great Band
Joe Protecting His Guitar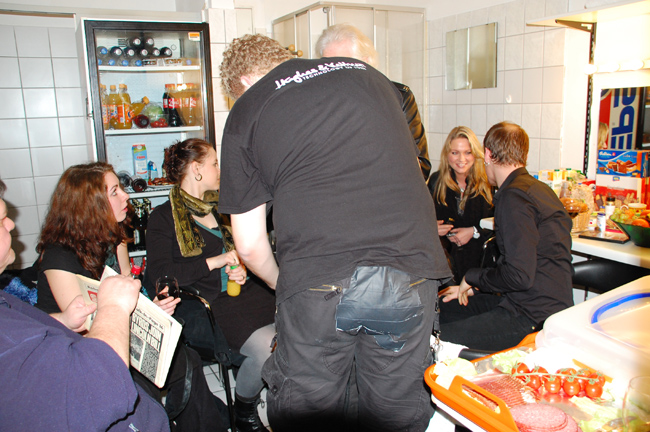 What happened to Sander's Pants!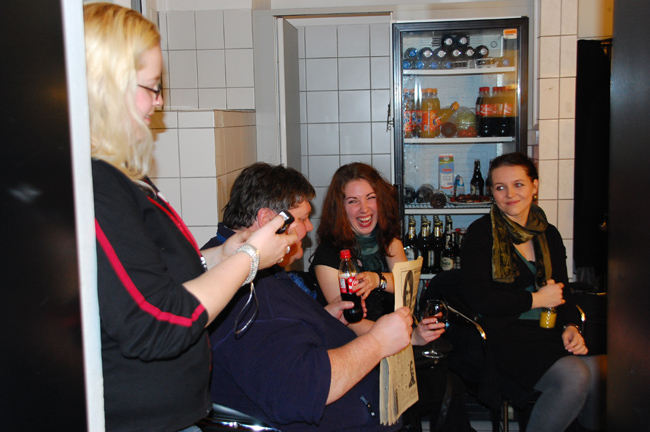 A Happy Group of People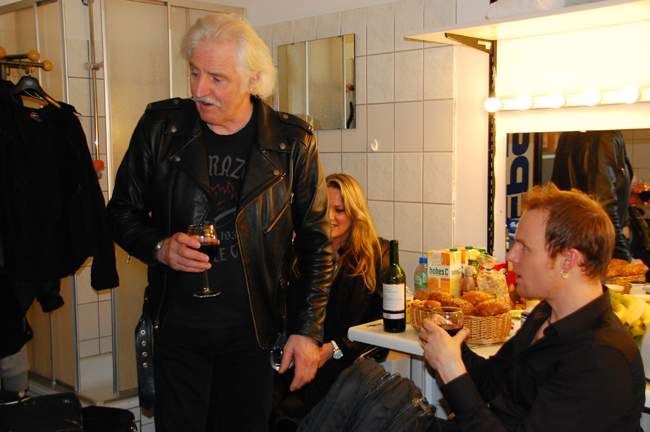 Thanks For Sharing Your Space With Us Leo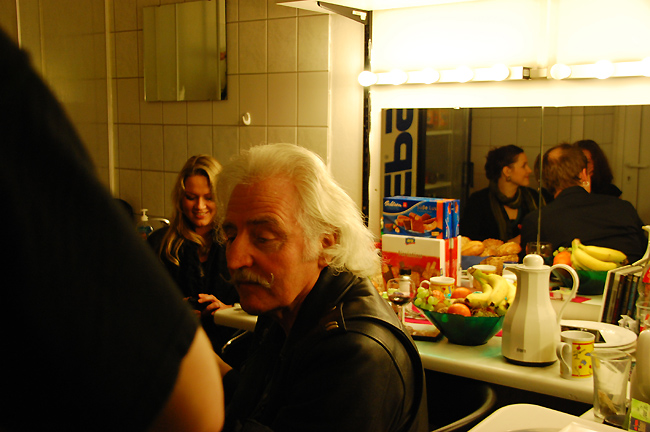 Hello Mr. Lyons - It's All Thanks To You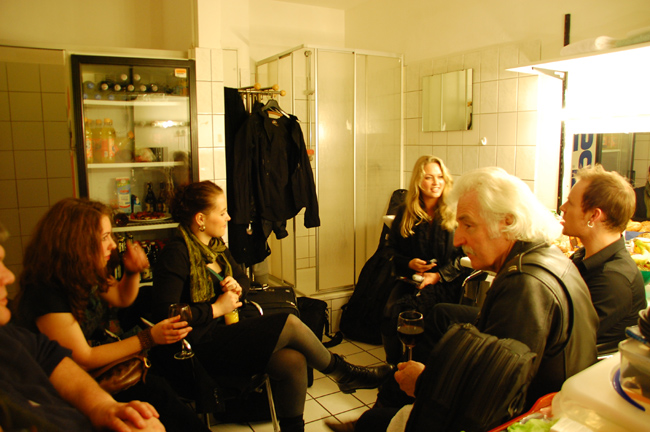 We Love These People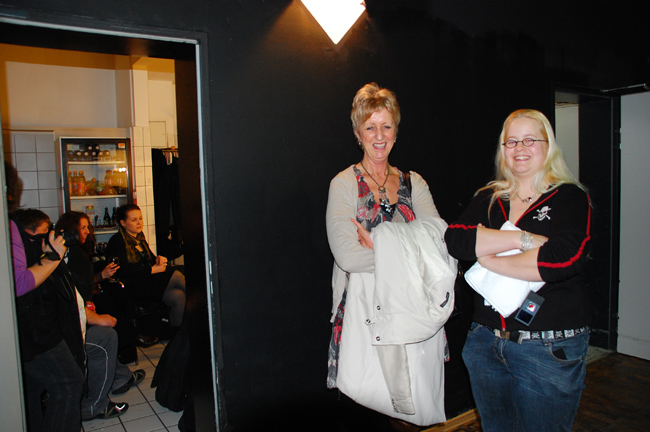 Two Beauties In Waiting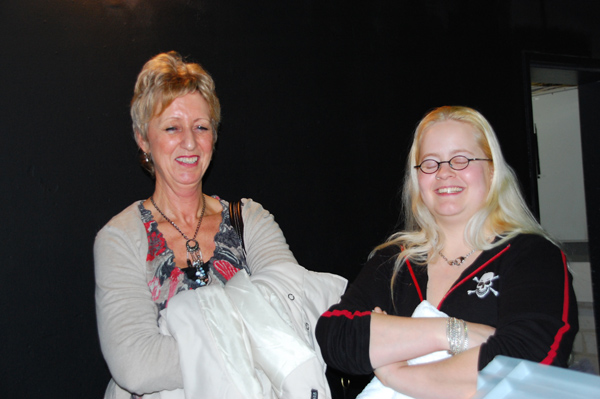 Sybille and Carina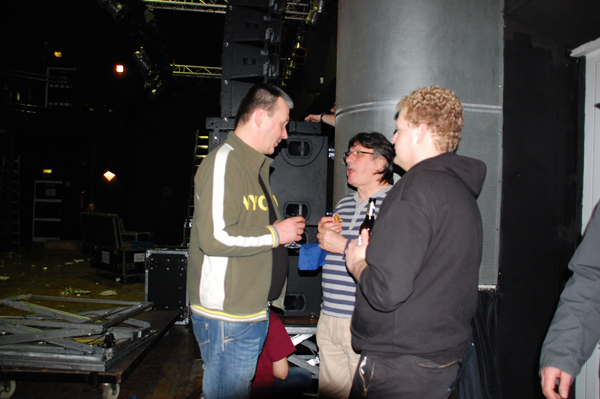 The Boys After Concert Chat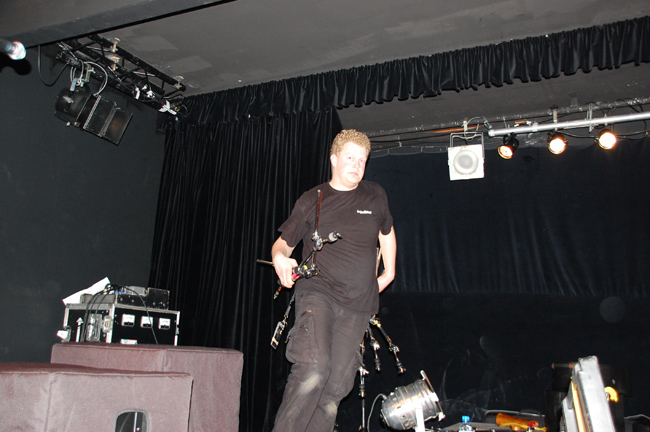 Sander On The Run - Working His Pants Off From The "Rear"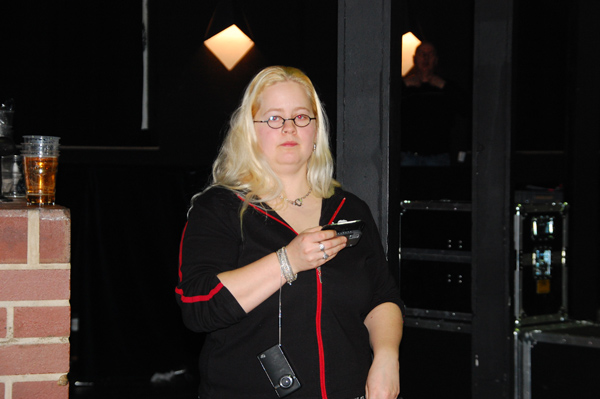 "My Mother Missed A Great Concert" - We Missed Her Being Here Too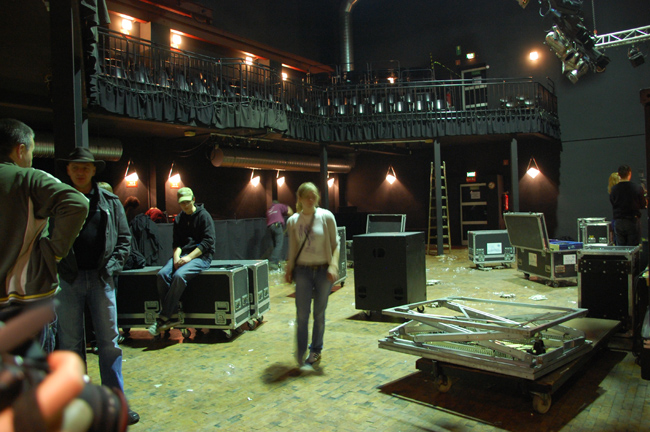 The Road Crew Takes A Break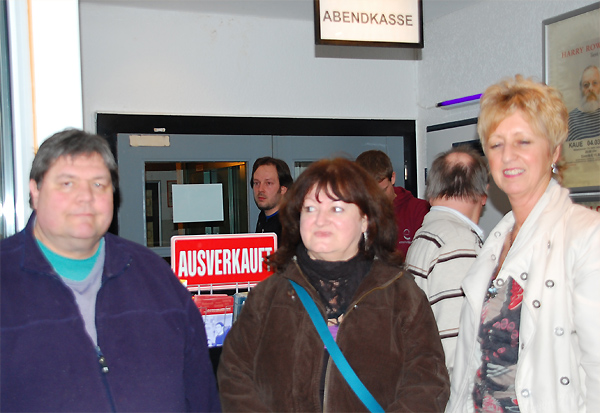 SOLD OUT!!! So glad, we bought our tickets well in advance.......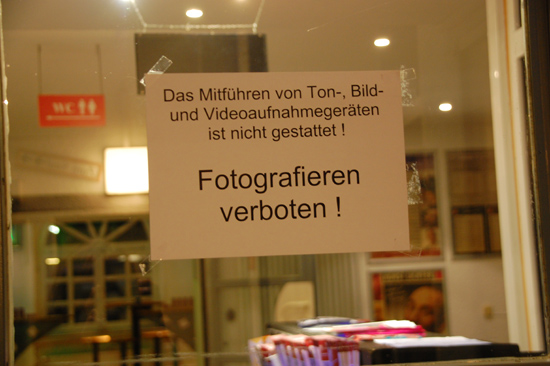 No Camera's Allowed!!! Ha-Ha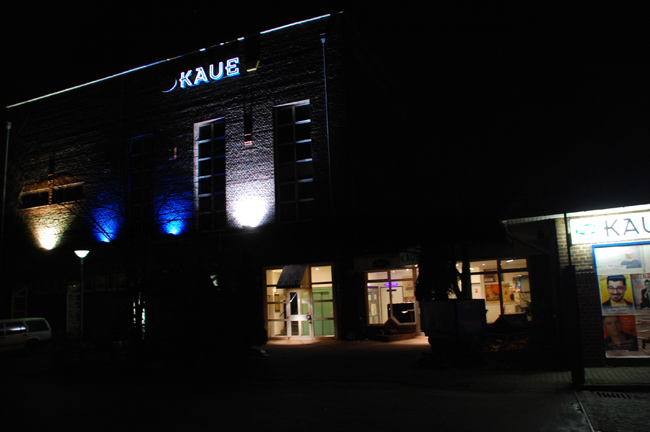 KAUE, Gelsenkirchen - On Our Way Out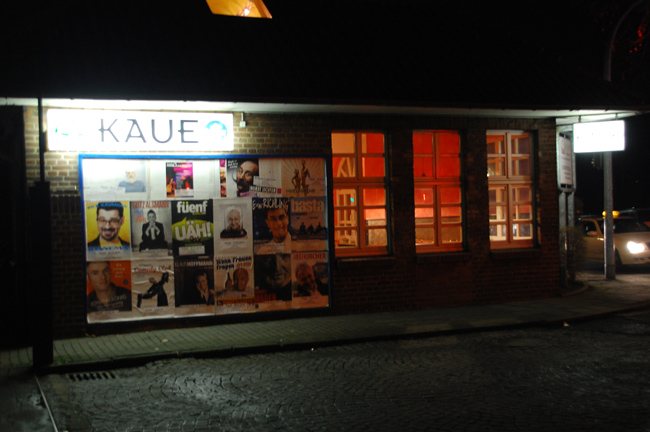 Not One Ten Years After Poster - Sold Out None The Less!!!
---
Before The Concert Fun - At the Hotel "Maritim", Gelsenkirchen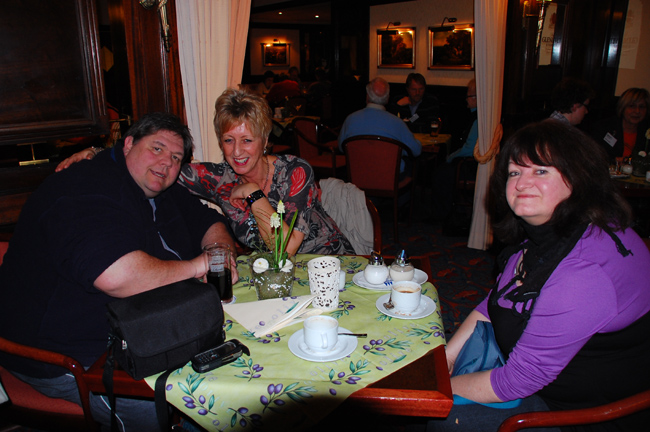 Dinner Coming Before The Show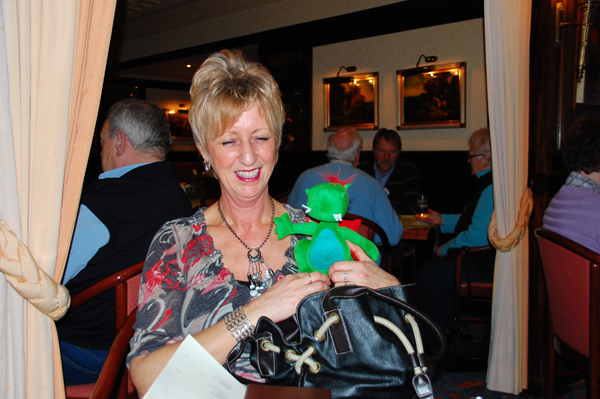 Sybille and Her Pet Dinosaur "Joe"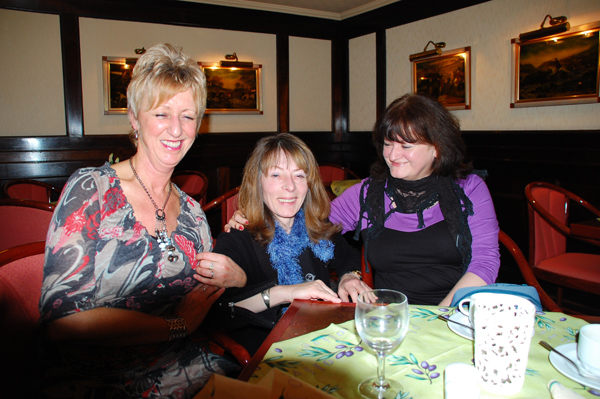 Three Of My Favorite Women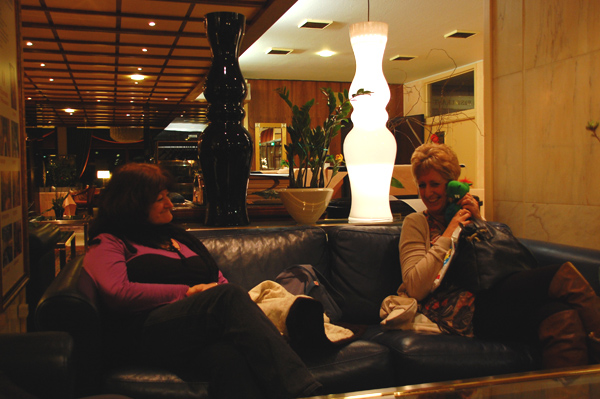 Anita & Sybille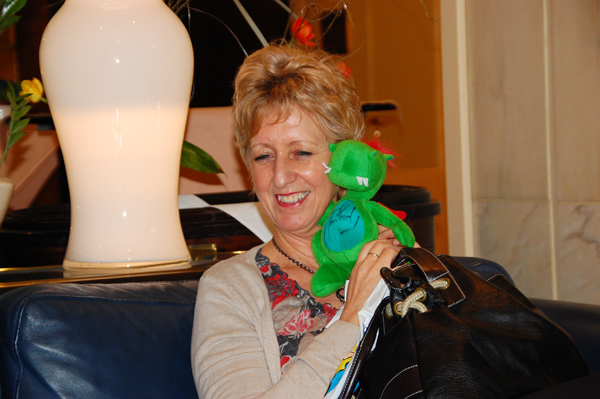 Love This Photo - Hi Sybille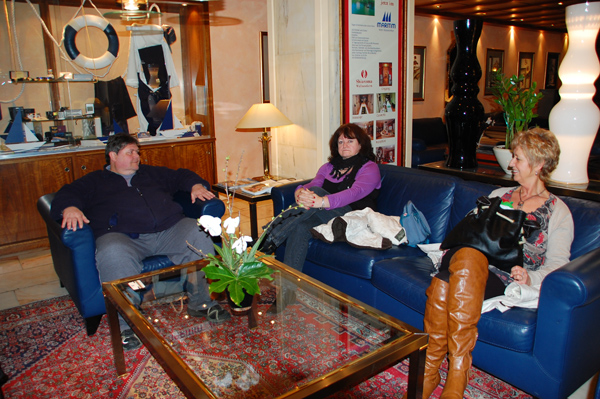 These Boots Are Made For "Rocking"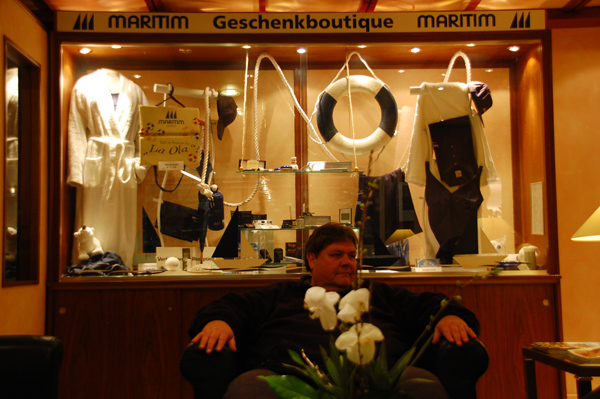 I'm More Tired Than I Look - A Long Drive Home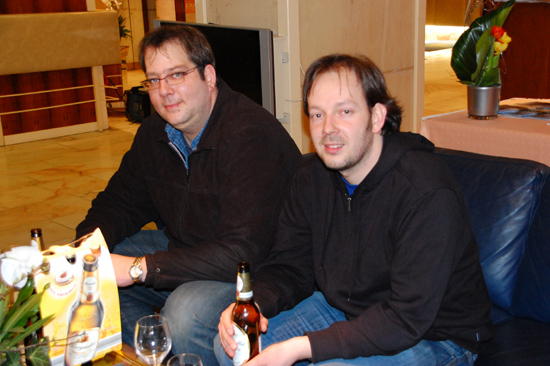 Christian Bleil, Jens Urbaniak
Organizers of the TYA Concert at "KAUE" Gelsenkirchen - 19 Feb 2010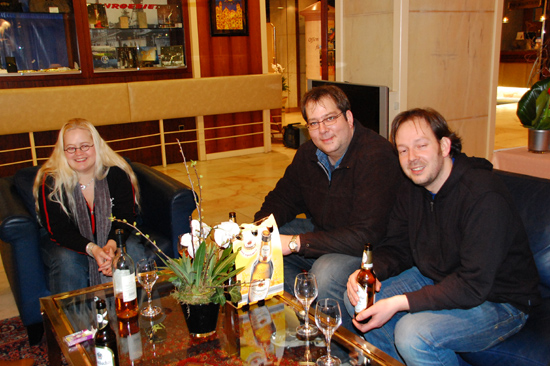 Tired But Happy Faces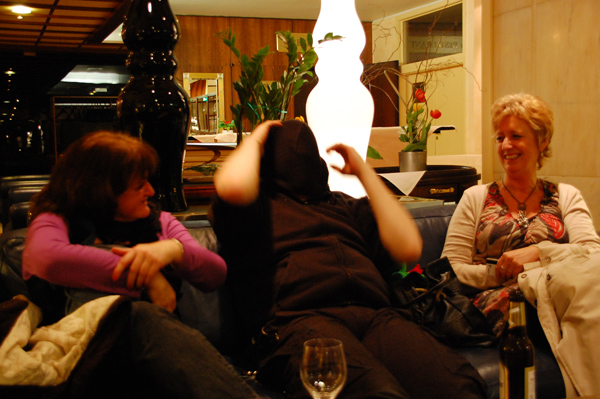 Anita, ???, Sybille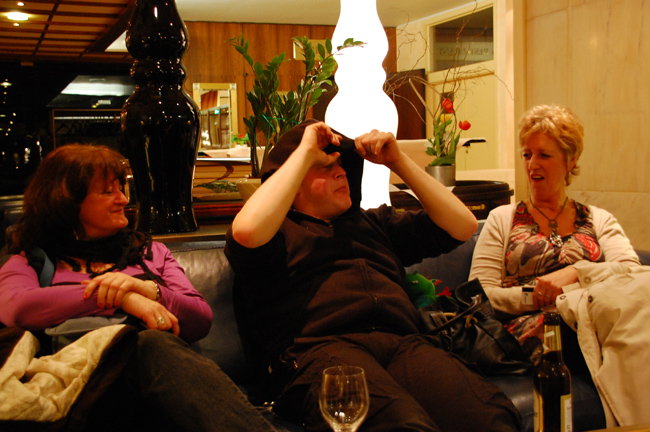 There's One In Every Crowd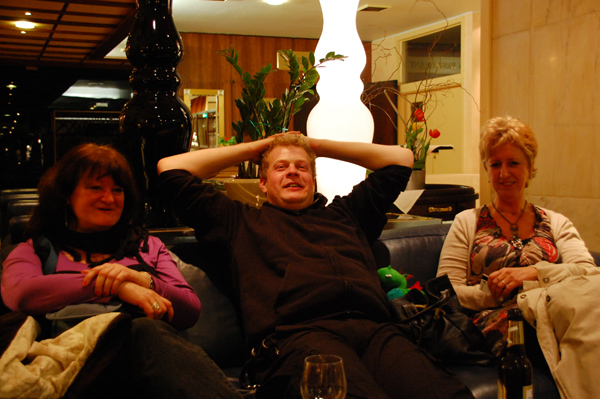 Mr. Sander Veenstra - Guitar Tech for TYA
All Photos © Brigitte and Dave