German TV "WDR" Records "The Crossroads Festival"
with HUNDRED SEVENTY SPLIT For The "Rockpalast" Show
October 22, 2011 – at "Harmonie", Bonn, Germany
The venue has the finest acoustics and a good stage area. The main floor is packed this evening. There are four to six cameras operating, filming Hundred Seventy Split for the famous "Rockpalast".
Two of the cameras are television station size. The one on my far left is on a short track, for close-ups or longer shots as required. The other stationary camera is located at the back of the room, it operates just above the heads of the audience, giving the performance a more intimate feel.
The smoke machine will soon be working overtime, and a steam cloud will permeate the entire room, reducing visibility to an uncomfortable level.
There are at least two remote cameras in action, located at opposite ends of the stage, missing nothing, capturing every little idiosyncrasy. Hundred Seventy Split is in full focus. There's no doubt in anyone's mind that the group will give an outstanding performance as usual.
Rockpalast Crew: These are professionals, the best in the business. They have full control and authority.
The Balcony:
When we arrived the place was already full, there was only one way to go, and that was up.
I approached the manager, explained who we were and asked his permission to enter the balcony area, whose staircase was roped off. He said no problem and I thanked him. This offered Brigitte the perfect vantage point for taking photos. We had the entire loft almost to ourselves. Occasionally, a random photographer entered, did his work, watched a little of the concert, and then drifted back downstairs again. Brigitte had full access. As for me, top row seat, higher than the intrusive guard rail and in complete privacy for writing my notes. The man who gave us his permission watched Brigitte doing her work as she moved quickly, quietly and carefully around the cables for the show.
The Opening Band:
"The Fabulous Penetrators" is a London based band, who were called into action at the very last moment. They put on a good show, entertaining the audience and having a great time on stage. Passing along a bottle of whisky to each band member. Their style is a mixture of rock and punk. Very enjoyable to listen to.
Liam Casey - vocals
Crispin Weir - guitar
Clement C-Colom - bass, vocals
Joao Felzardo - drums
Hundred Seventy Split - The Band:
All three are professionals and went through their paces with ease and excellence.
Leo Lyons' exquisite bass playing along with his visual dexterity and contagious smile says it all. He lives to perform and pleasing people. He is the highly respected, proven veteran, with a long time of experience, but always evolving by setting new goals and reaching new heights.
Although he is well-known for his unique "Leo Lyons Style" of playing the bass with Ten Years After, he is stunning the audience with a huge variety of modern, fresh and vibrant riffs while playing with Hundred Seventy Split.
Damon Sawyer is a professional drummer who operates has his own recording studio, and can play any style of music. He's a very friendly chap.
Joe Gooch, on stage is one cool musician. He's a good guitarist, an entertaining performer, and yet still retains that likeable shyness. Combine this with the personality of a perfectionist and you'll find that it's quite an extraordinary combination.
The band starts off fast and strong. On top of the music and working off of each other. There's a few technical glitches with Joe's amplifier, he squats down and tries to adjust it. He continues playing right in time with music, never skipping a beat. Through most of the first song Joe battles with this unruly amplifier. It was how he handled the situation that earned my respect and the audiences empathy. He kept his cool, tried to resolve the annoying technical problems and in the end, he came out looking like the mature professional musician that he is. I also said to Joe, no one would know any of this ever happened on the soundtrack. I hope that made him feel a little better. No one is going to criticise him for something that he had no control over. At one point Leo moved a little closer to Joe's side of the stage, offering some much needed moral support, which is exactly how you would expect Leo to respond. Leo also gave Joe enough space to deal with the equipment glitches, on his own and in his own way. When the song was finished, Joe apologized to the very patient audience to which he received a sympathetic round of applause. Later on, towards the end of the second set, the band played the first song all over again, this time perfectly. Everyone in the audience gave the entire band, a thunderous round of applause. Strong affection was apparent between band and audience, something special was now in the air tonight.
Leo announced that they would be doing two sets this evening, with a twenty minute break in between. The band could cool down and change clothes if necessary, the audience for their part could do what they needed to do, and the camera crew could re-group and set up for the second half of the show. The cameras were not affecting the performance. Although one camera man was almost sharing Damon's drum stool with him - he was that close.
If I remember correctly, Damon told me later on, that at one point there were two camera-men one on each side of him. Damon and I both found some humour in that image. He could have easily knocked out two cameramen at the same time with one sporadic flailing of arms.
The first set, from start to finish was a real challenge, but when all was said and done, the audience was amply rewarded. The band could not have been anymore impressive, brilliant, or better executed, even the face of sudden adversity. They came through it with flying colours.
Second Set:
The band returned more relaxed, refreshed and ready to show what they were really made of. They gave it everything they had and never looked back. I am only able to describe it as a run away locomotive on a single track – barrelling along towards the finish line. With a full head of steam they took no prisoners, warning whistle blowing - get out of their way, coming through. Whatever pep talk they all gave to each other backstage, right now everyone was in top form, rocking and rolling. The band was in charge. Leo its driving force. Joe the captain Damon in the engine room powering it along.
The Set List:
No Deal – Where The Blues Began – The World Won't Stop - All My Yesterday's – Yes Man – Going Home – Let The River Flow - Poison – Bad Blood – The Smoke - A Promise Is Forever – Wish You Were At Woodstock
Encore: La Grange - Where The Blues Began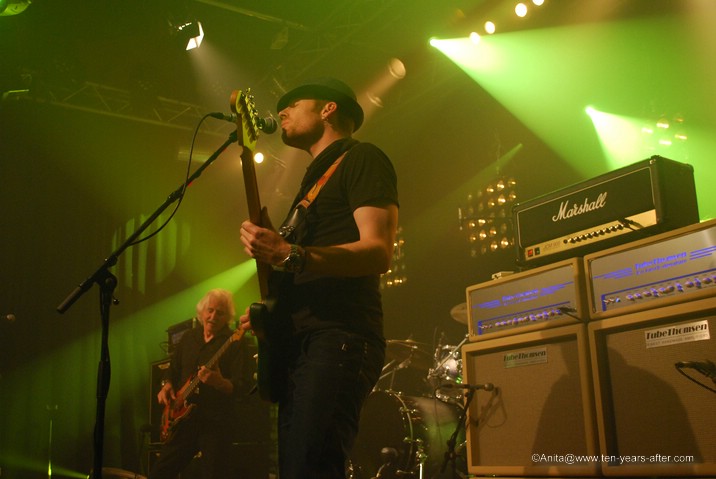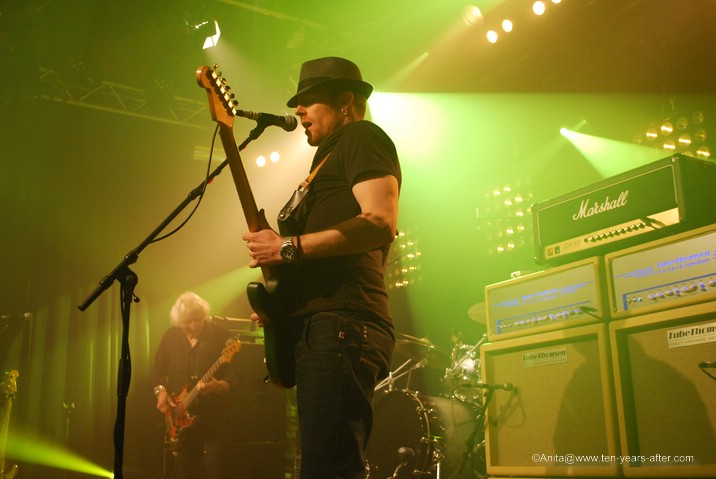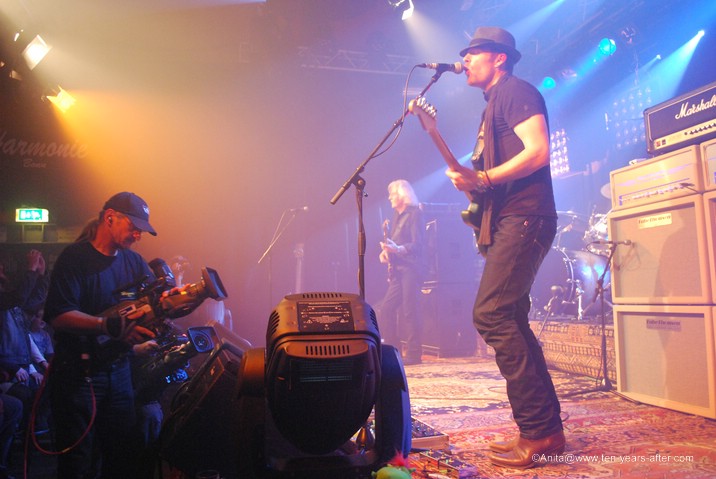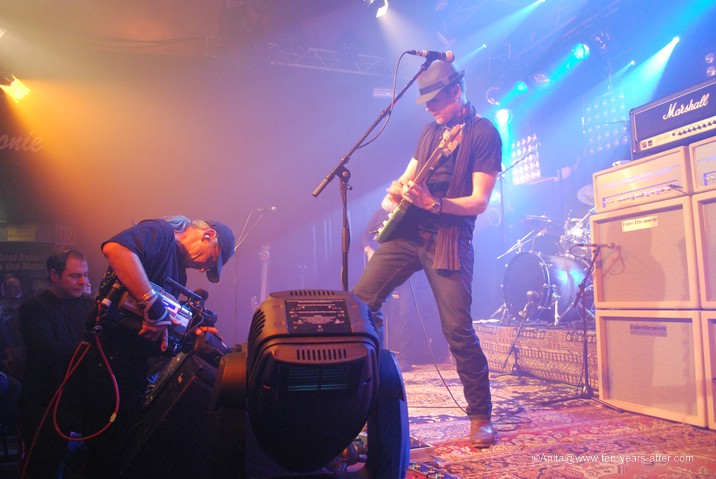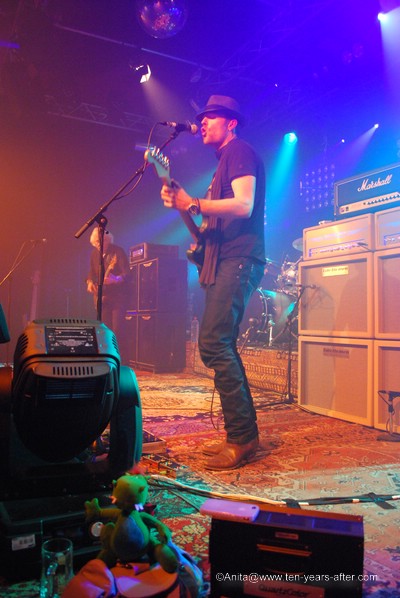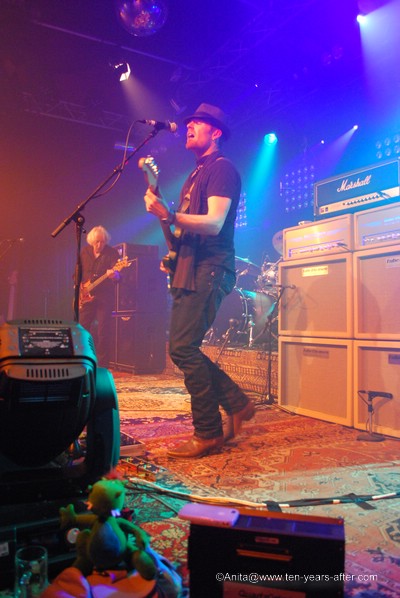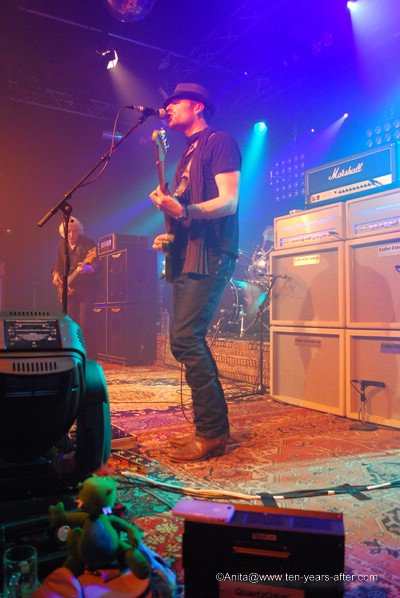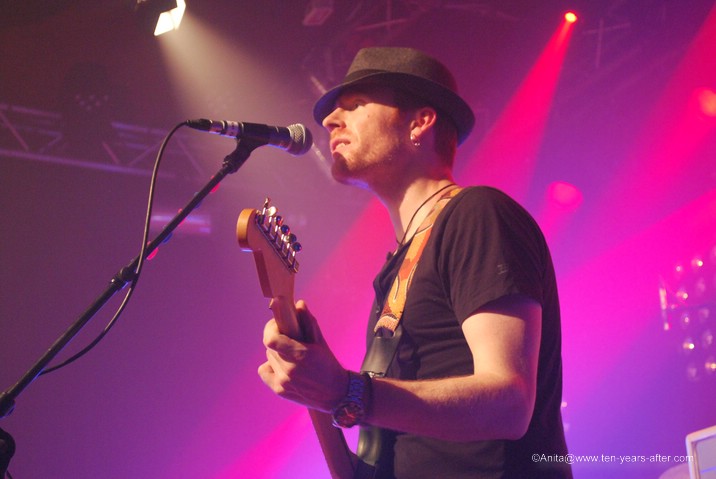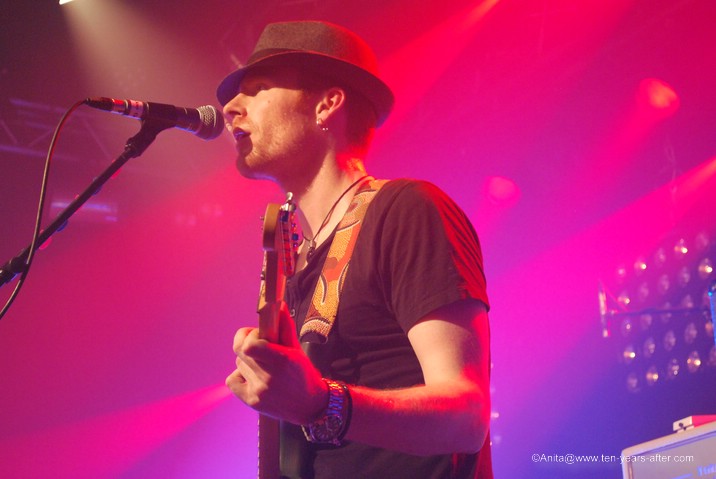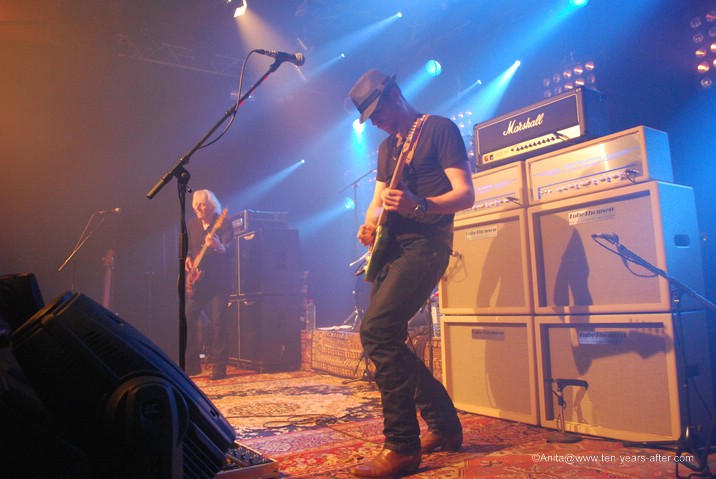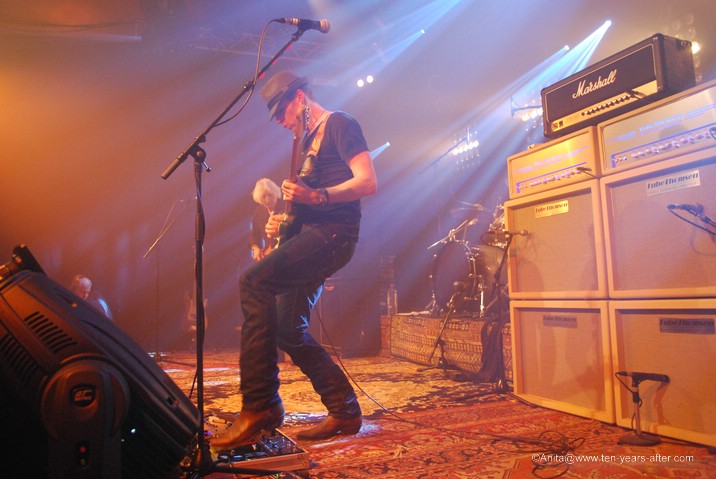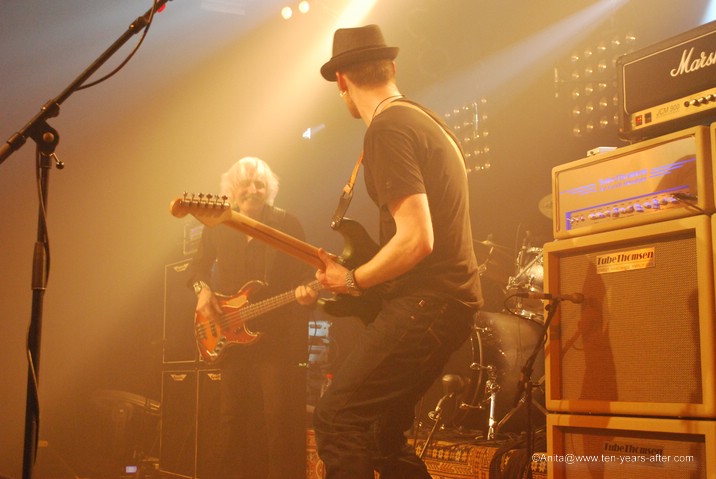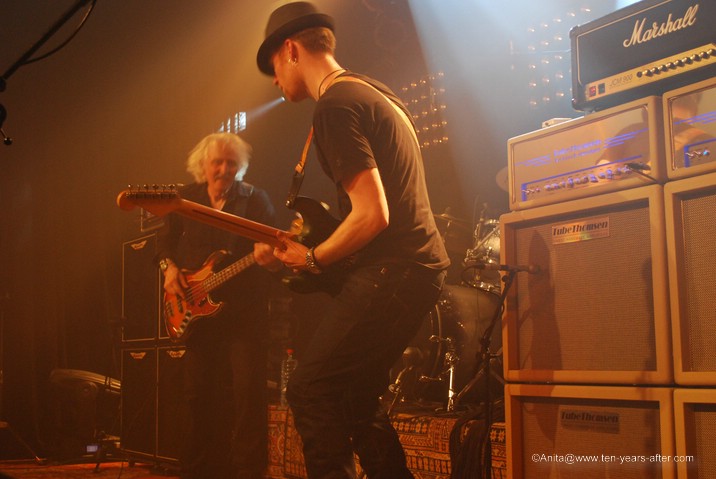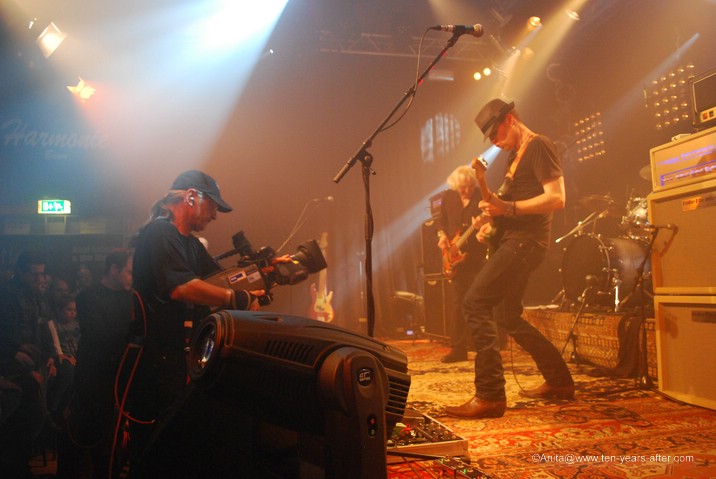 The Fabulous Penetrators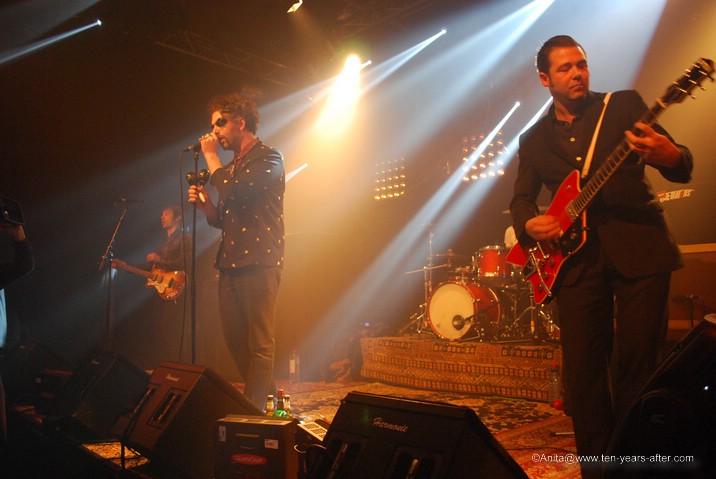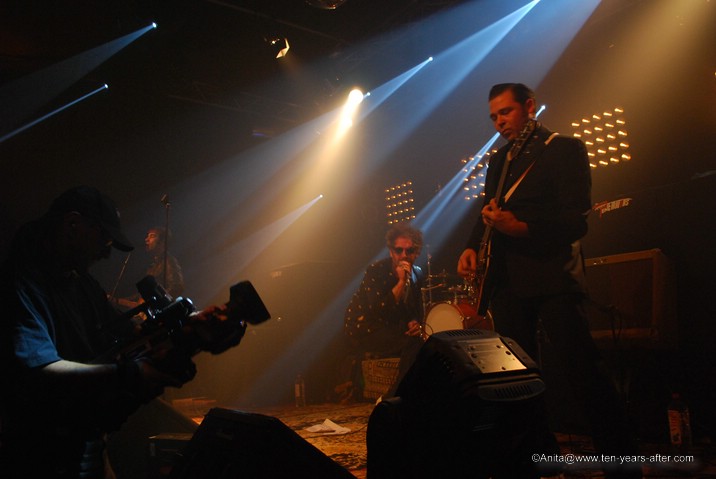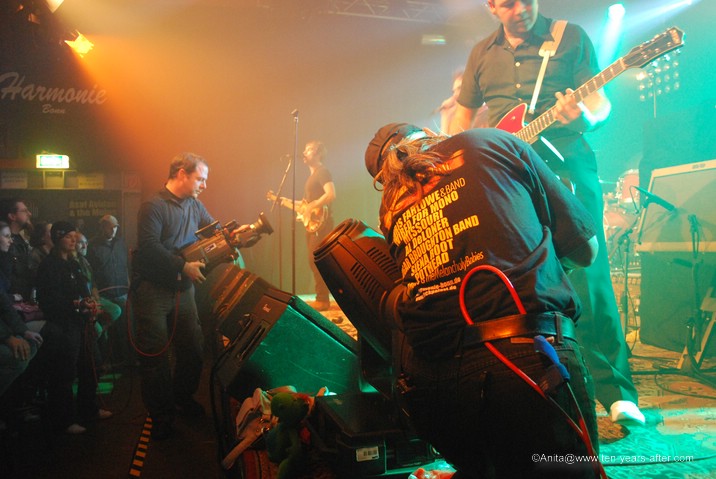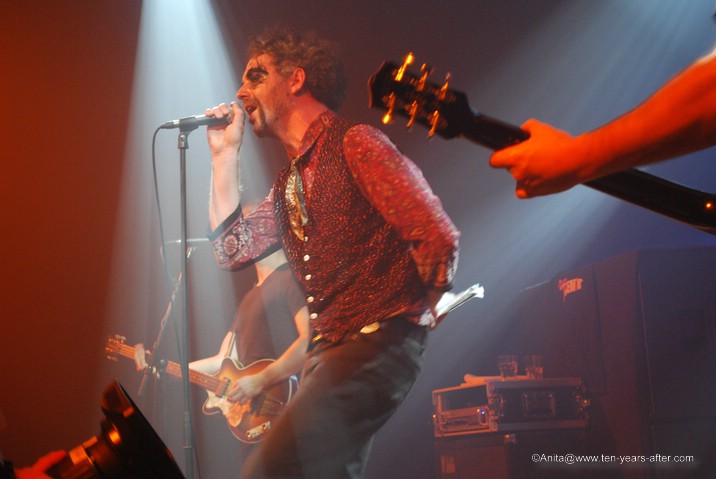 Many Thanks to Anita Ranisch for her excellent photos