After the concert - back in the hotel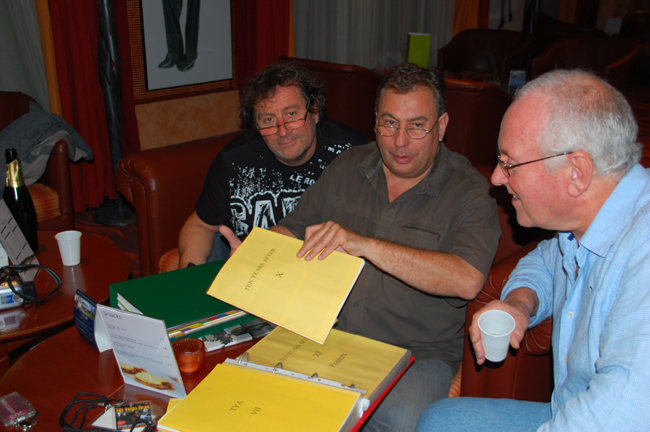 These Papers Are Worth Their Weight In Gold - Patrick's Private Collection....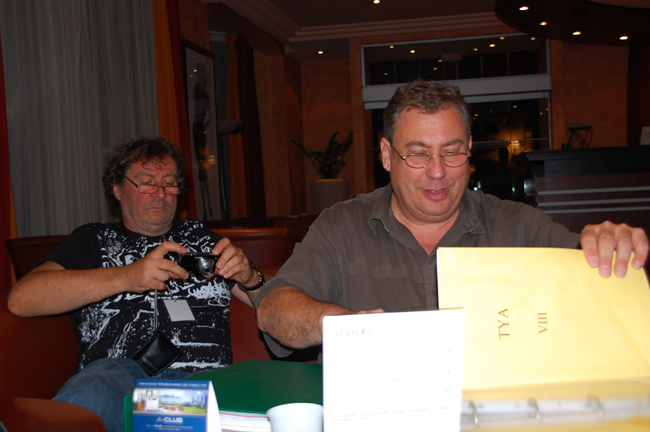 Patrick And His Impish Grin - Like A Little Child - And His Baseball Collection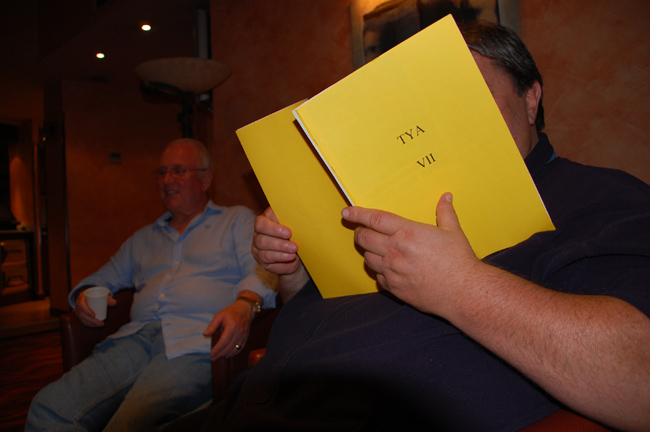 We Are All So Impressed With Patricks Ten Years After Collection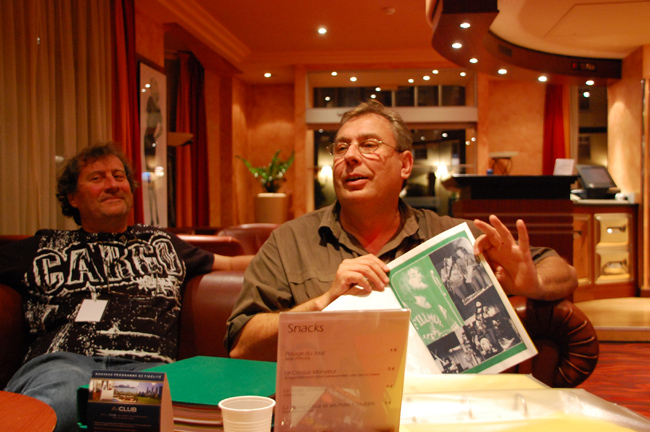 Notice How Delicately He Handles The Material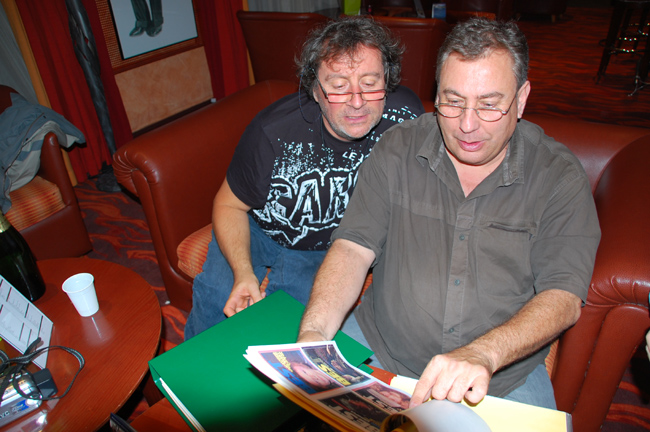 The Proud Owner - And As Well He Should Be - We Are The First Ones He Has Allowed To See Them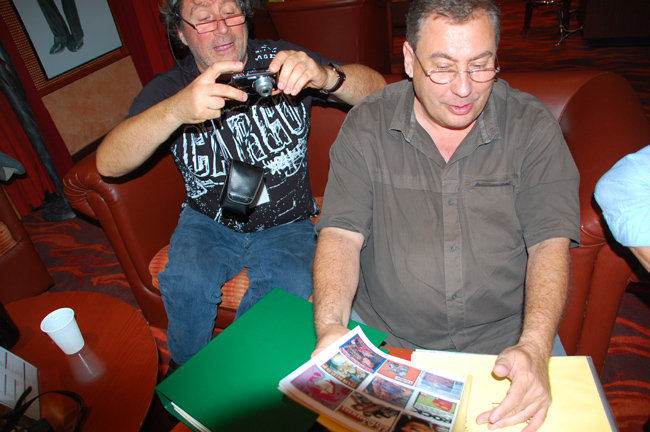 Love You Patrick - We Have Been Good Friends For Many Years Now This Photo Shows The Real You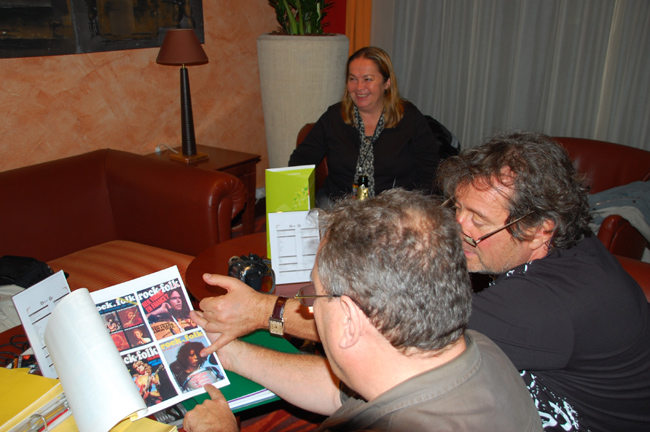 Our Three Friends From France - Dominique's Wife Brigitte Is Joining In The Fun Too!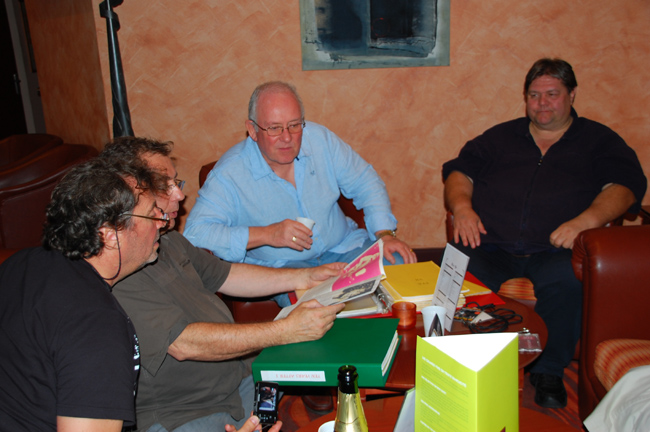 I'm Thinking - My Friends - Patrick In His Glory - He Is In The Spotlight And Deserves The Attention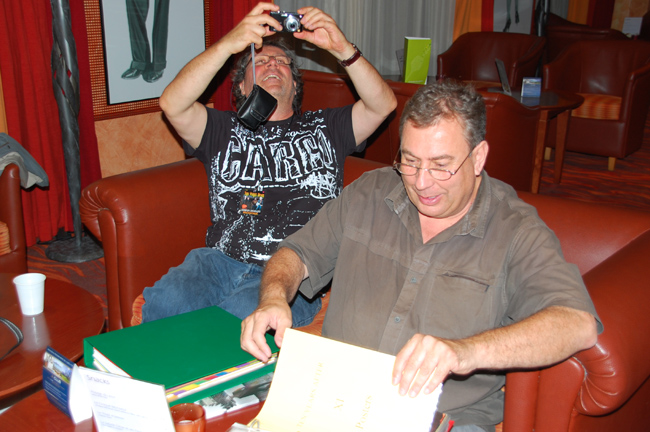 Dominique Trying To Take Photos After Too Much Champagne - But Our Patrick - Love That Expression!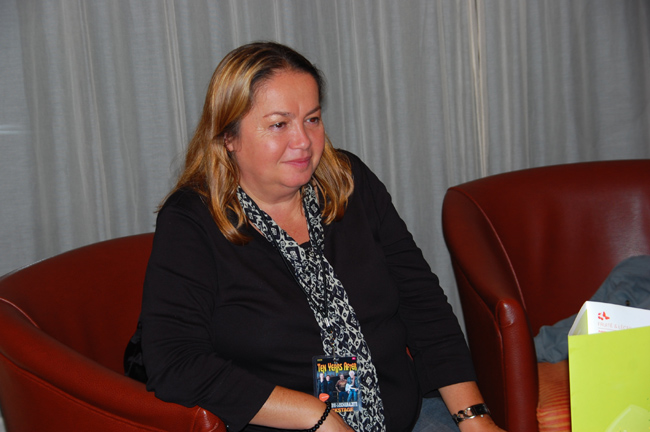 Most Woman Would Not Give A Damn About Such Things - But Brigitte Is As Impressed As The Rest Of Us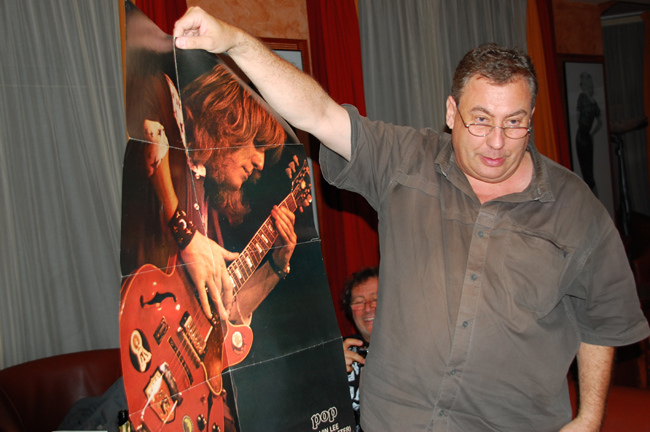 Patrick Holding Up His "Prize Catch Of The Day" A Perfect Condition Alvin Lee Poster From Pop Magazine
All Of Us Were Transported Back Into Our Teens This Night - We Were No Longer Adults, But Youngsters
Alvin Lee - Ten Years After - Joe Gooch - Brought Us All Together Here - For Our Mutual Love Of Music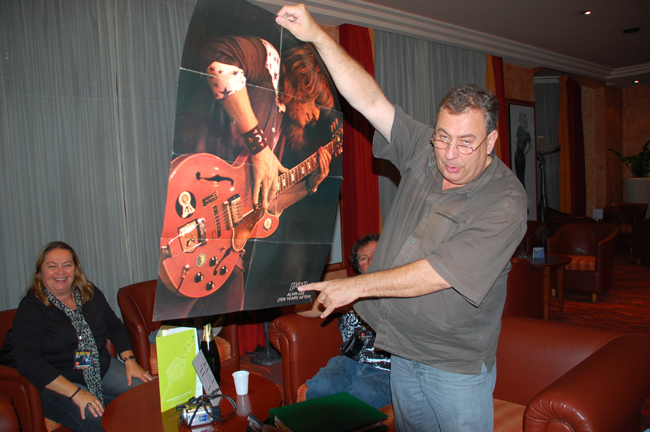 Brigitte's Face Captures All Of Our Feelings - Patrick Standing With His Open Heart Exposed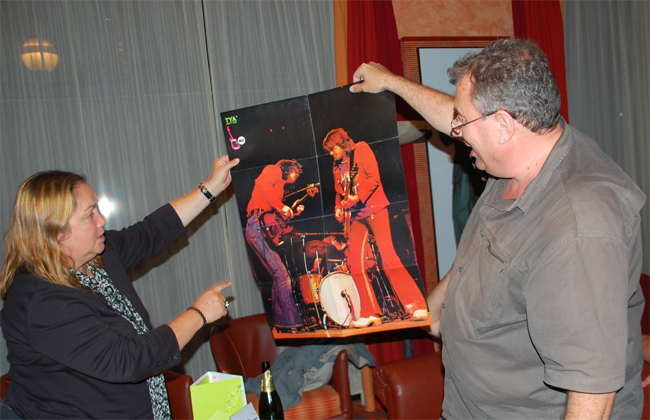 Brigitte and Patrick - Sharing His Precious Memorabilla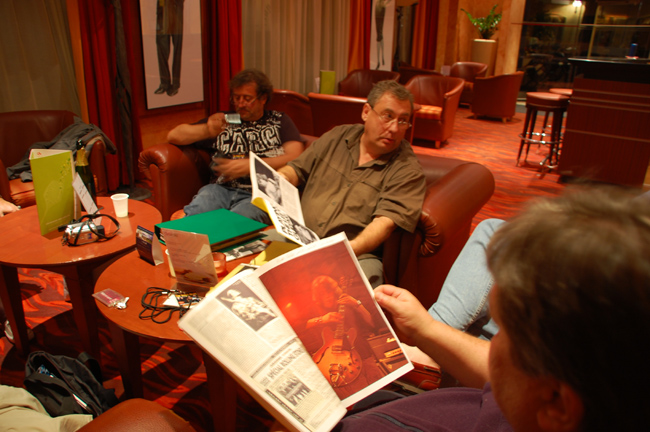 In My Hands Is A Fantastic Photo Of Alvin Lee At The "Isle Of Wight Festival" from 1970 "Sunburst Gibson"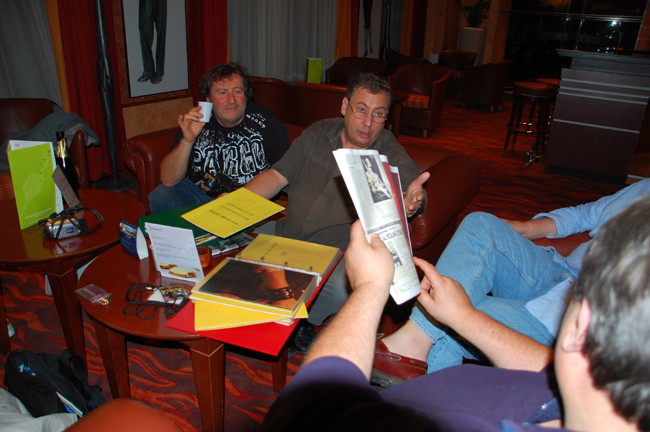 Lional And I Sharing A Moment - As I Just Told Partick I Am Taking This Home With Me!
Still Looking - A Beautiful Collection Patrick - A Man After Our Own Hearts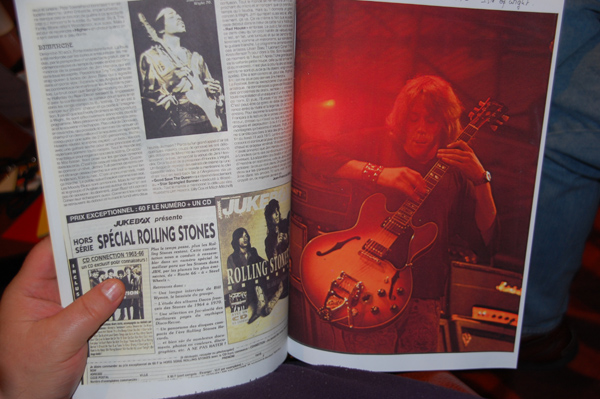 We Need This For Our www.alvinlee.de Classic Ten Years After Project - That We Have Spent All Year On
The End Of Day Two - Saturday After The Concert - Good Night My Friends - Sunday 2:30am
---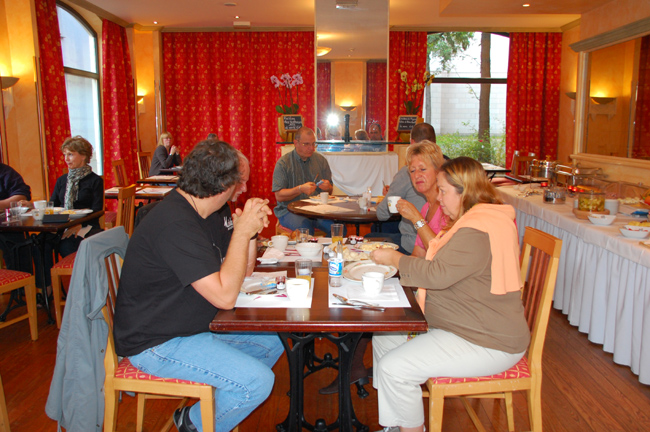 Sunday Morning Breakfast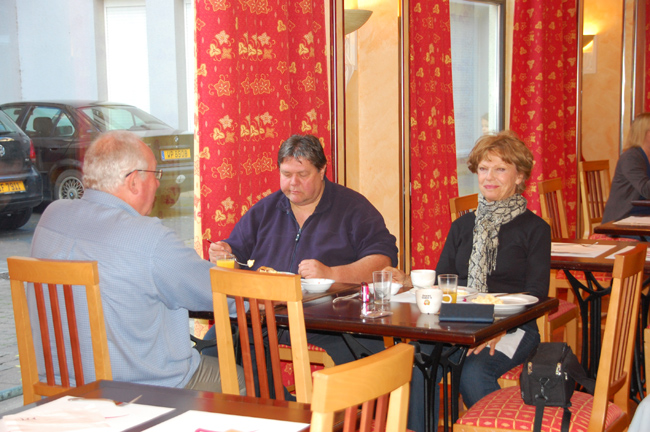 I Dislike Mornings Can You Tell?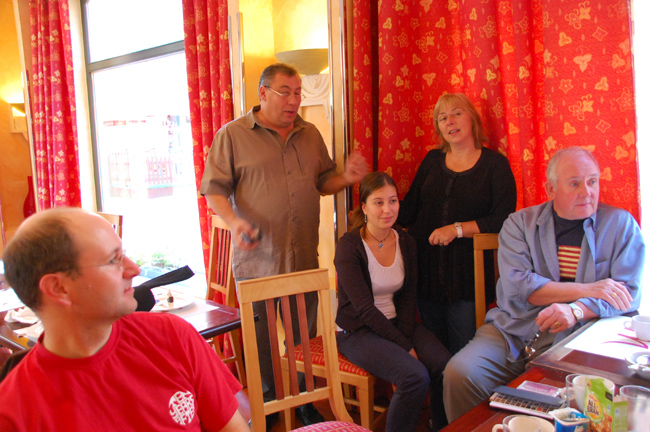 Thomas Henzler Always Looks Good and Fresh - Patrick Standing Playin "Air Guitar" - His Daughter Juliette
His Wife Nathalie Cute as Always - And Lionel Sharp and Fit As Usual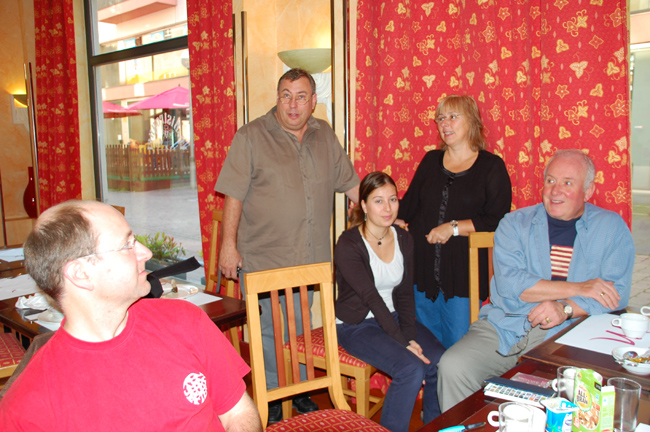 God Bless Morning People - It Ain't Me Babe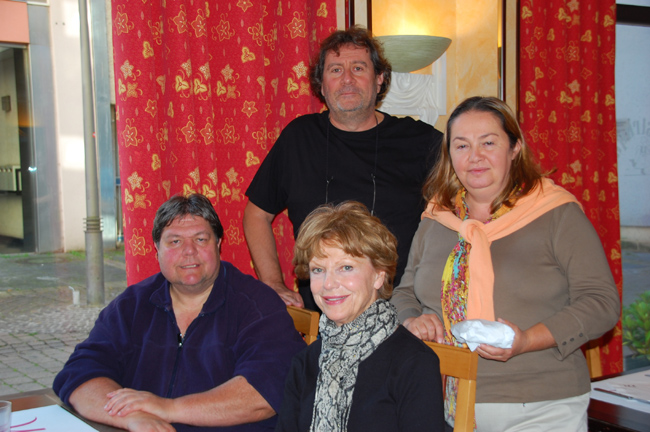 Beautiful Ladies Claudia and Brigitte - Any Time Of The Day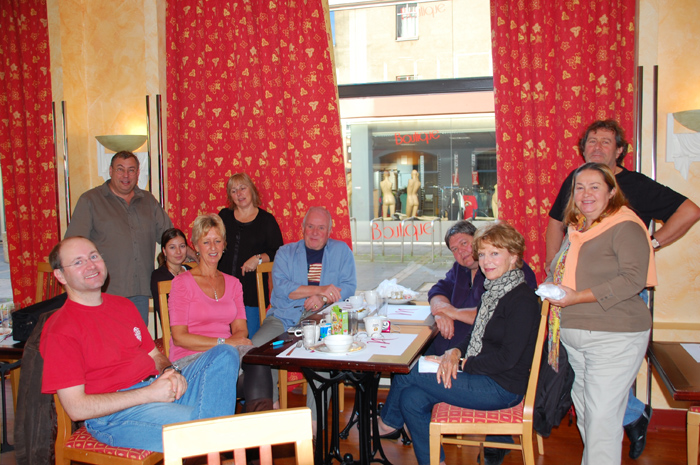 Good Day Sunshine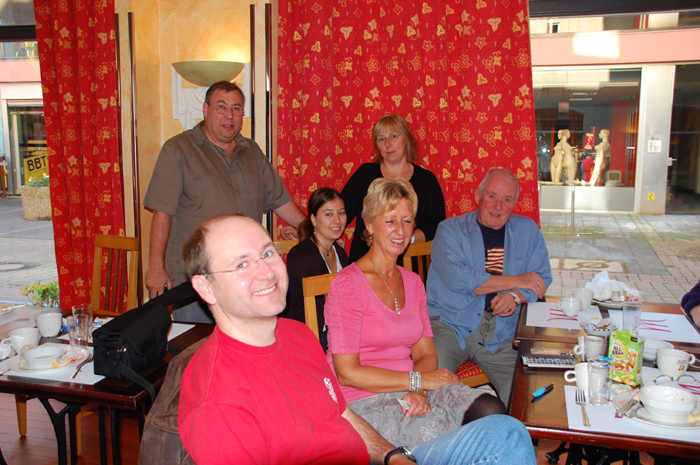 Hello Everyone - Dance To The Music
---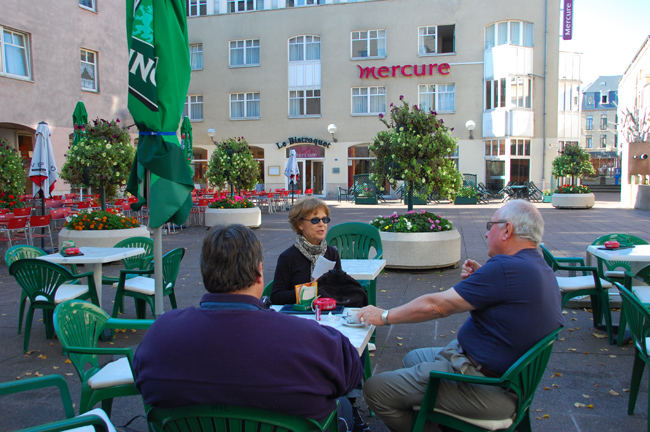 The Begining Of The End - Of This Adventure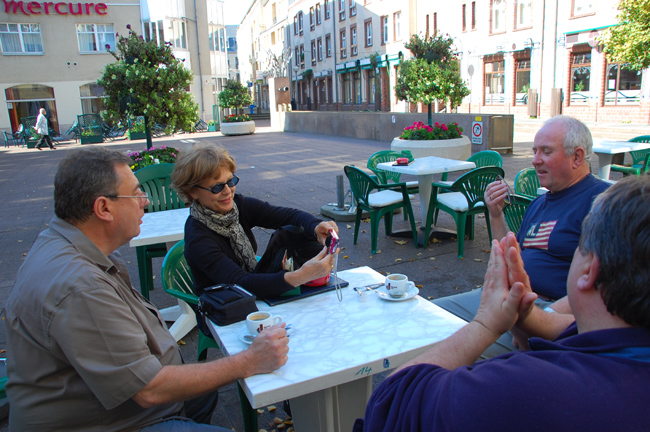 I'm Still Impressed With How Clean Everything Is Here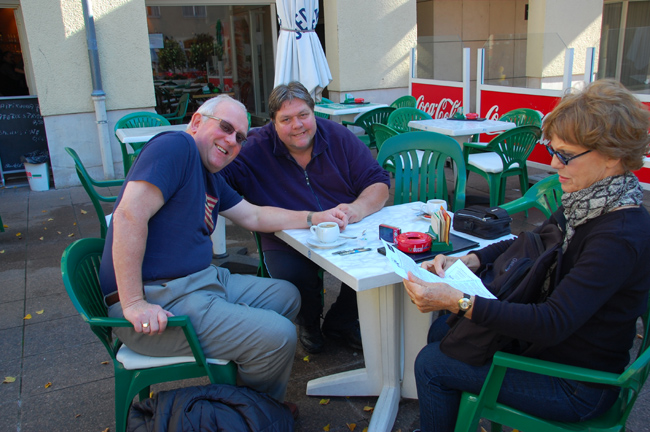 Me and Lionel - and Claudia - Thank You Very Much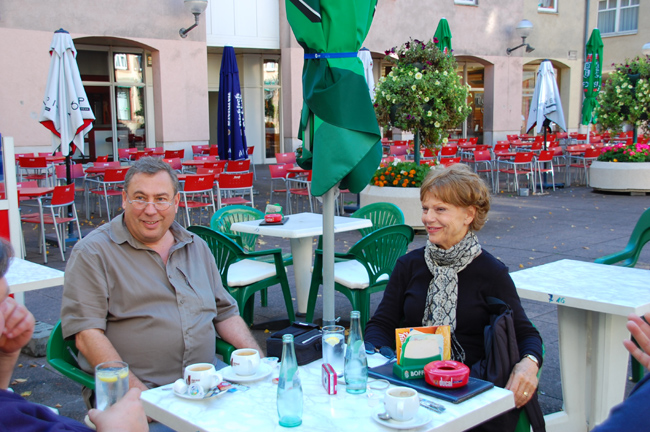 Everything Is Beautiful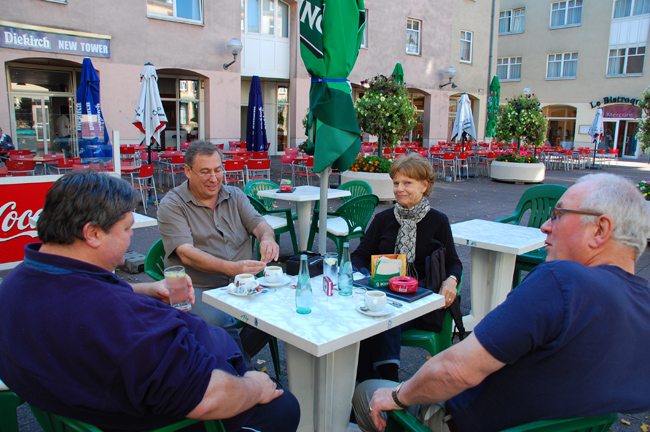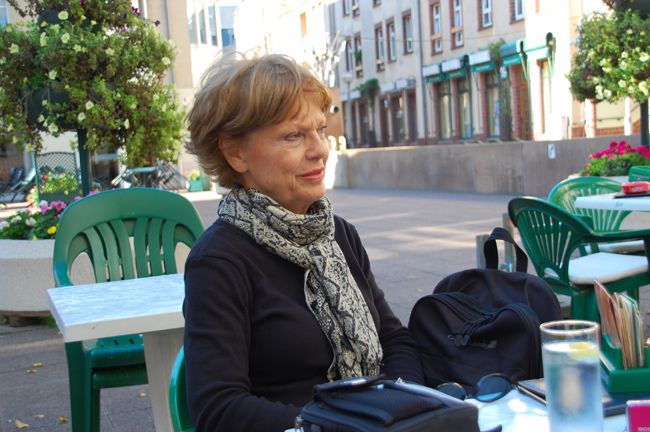 Wondering About Travel Plans - But Listening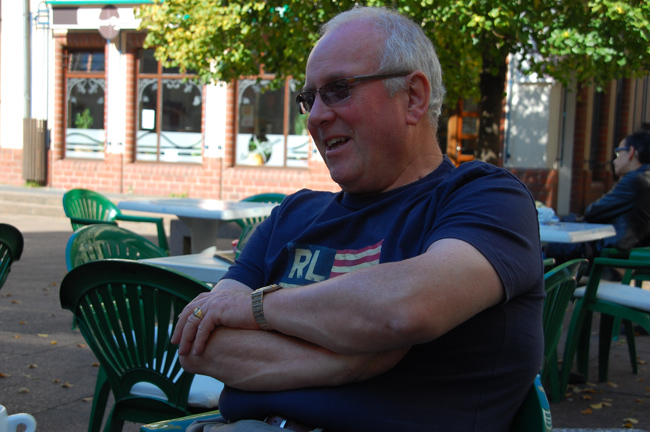 I Have A Great Deal Of Respect For This Man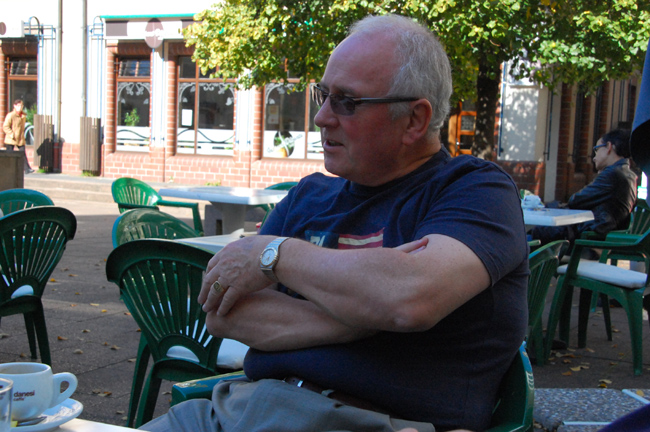 His Wife and Their Dogs Wait At Home For His Return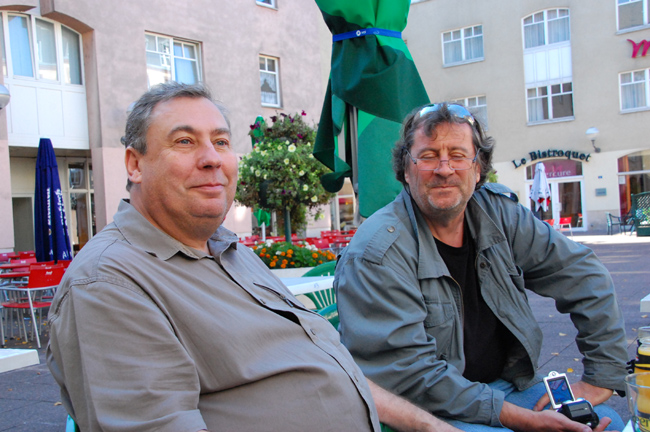 France Can Be Very Happy With These Two Men - They Do Their Country Proud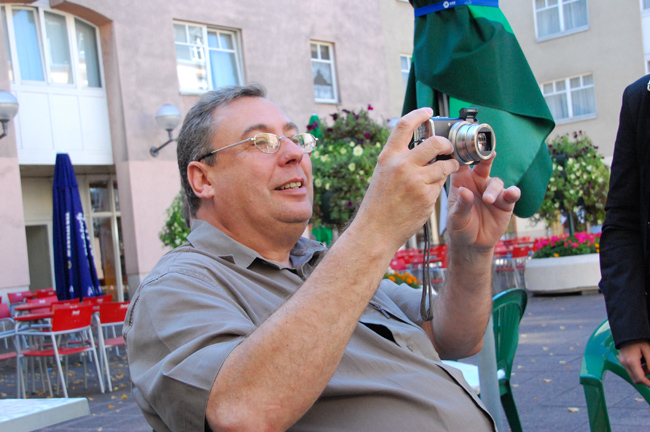 To Know Him Is To Love Him - He Is All Heart - All The Time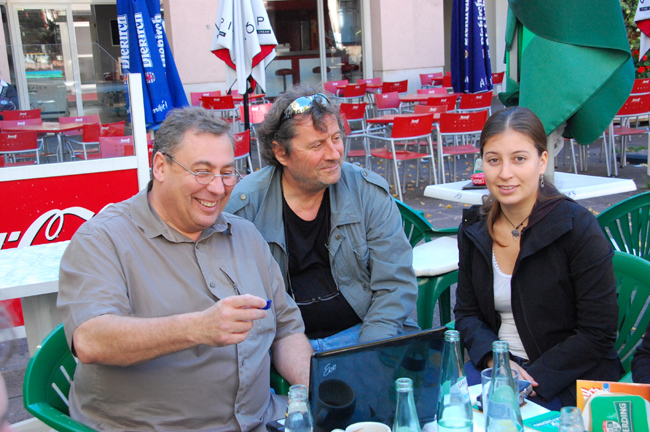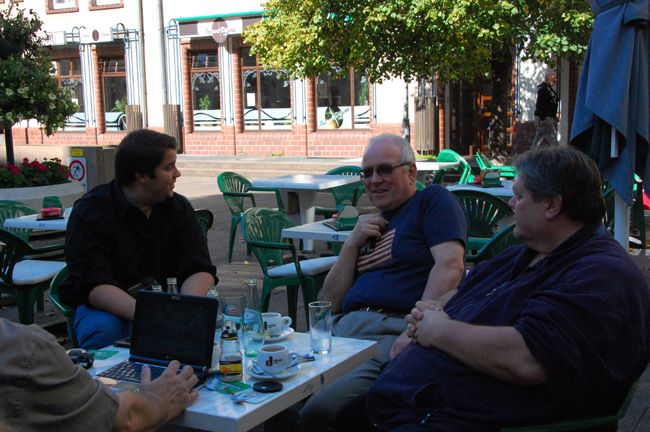 Silence Is Golden Between Friends At Times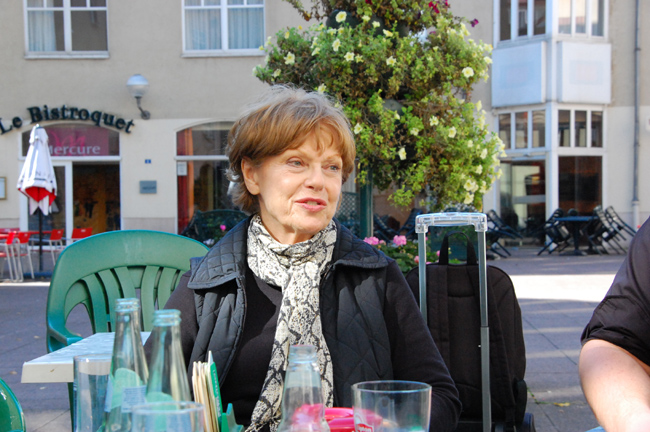 The Queen Mum Of Our Ten Years After Family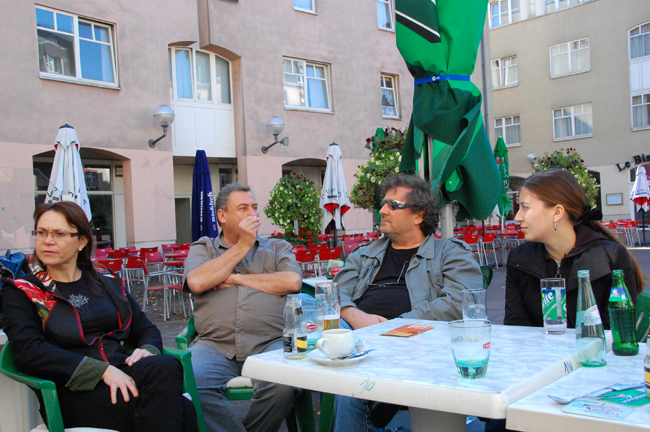 On The Left - The Woman Who Came With Patrick and His Family From Fance (Brigitte's Train Ticket)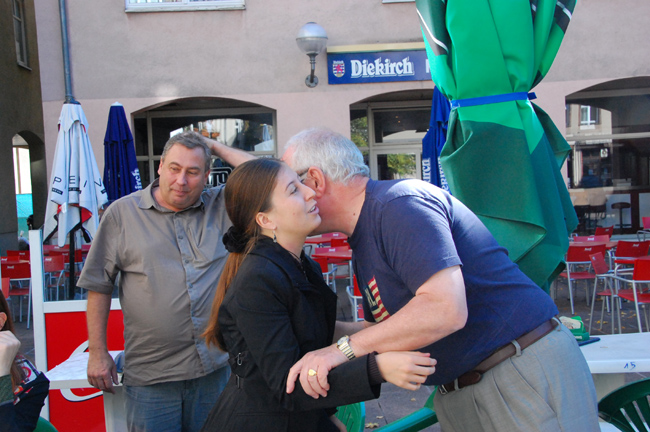 The Time Has Come For Us To Say Good-Bye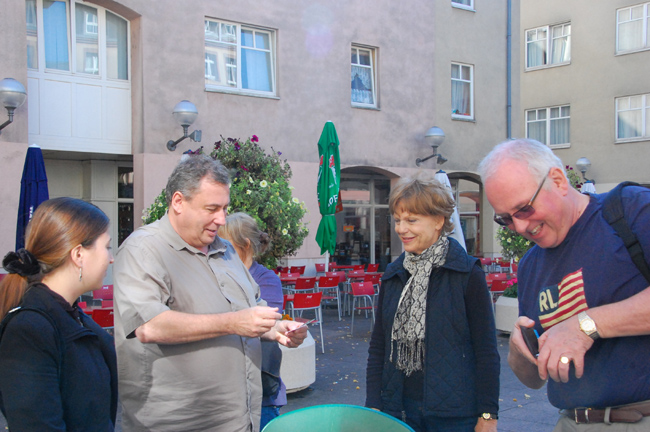 The Faces Tell The Story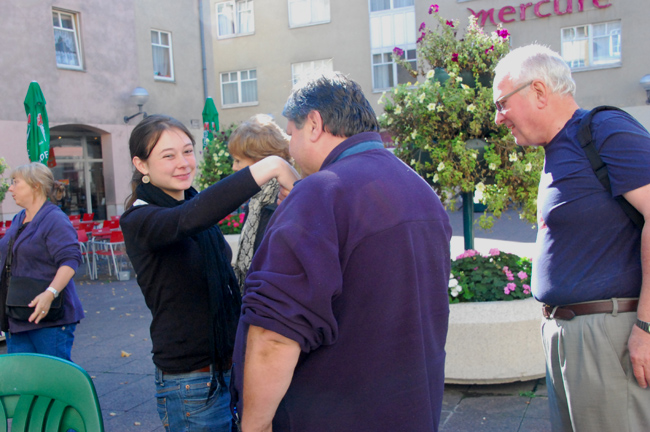 We We - So Long - Good-Bye.......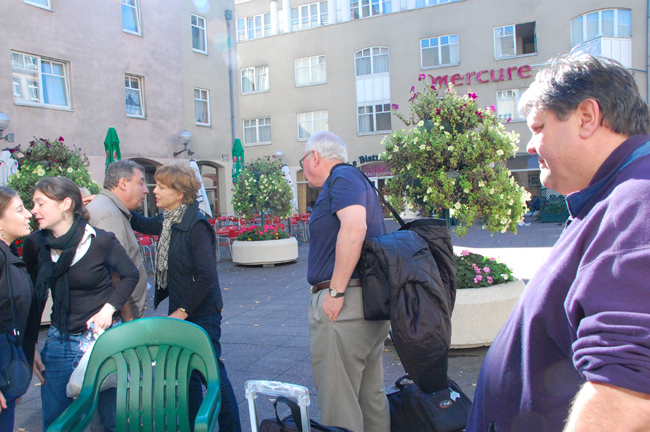 SHINE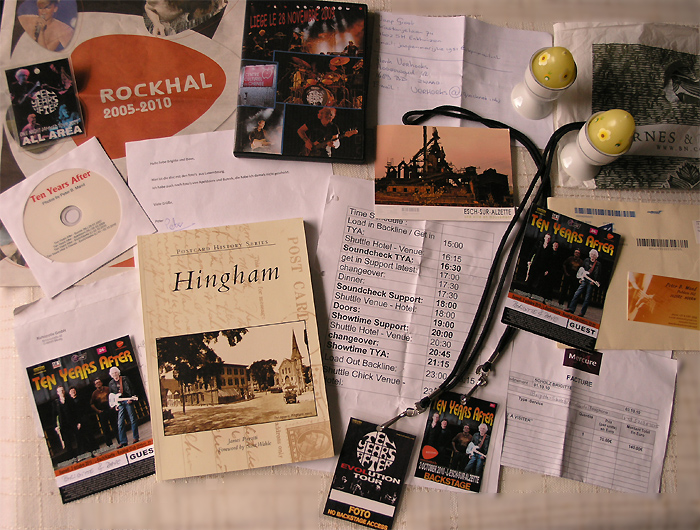 Luxemburg 2010 - Souvernirs