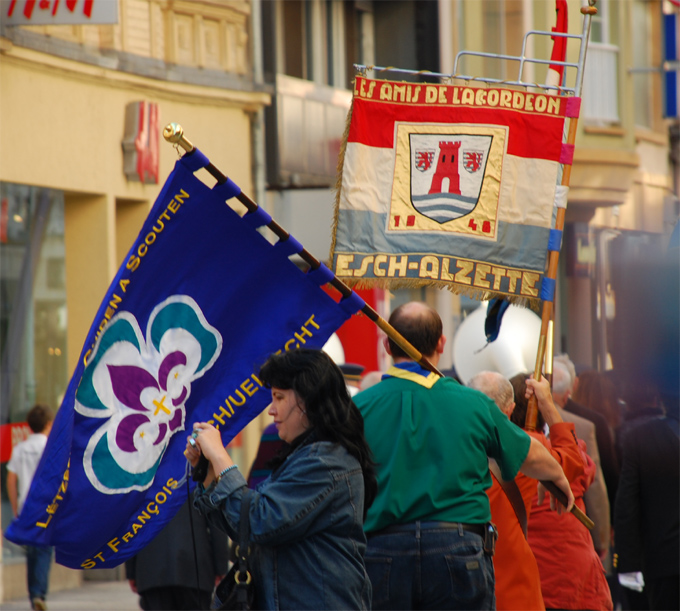 Esch Welcomes The Ten Years After Family of Friends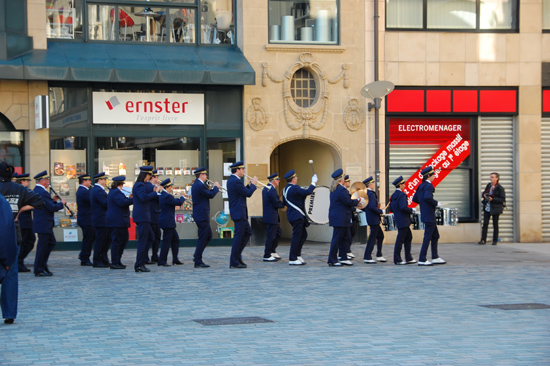 Can you find Chick, Joe, Leo and Ric in this photo?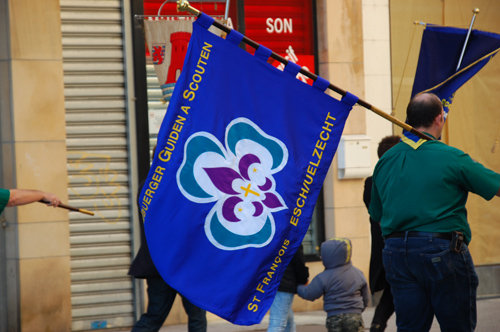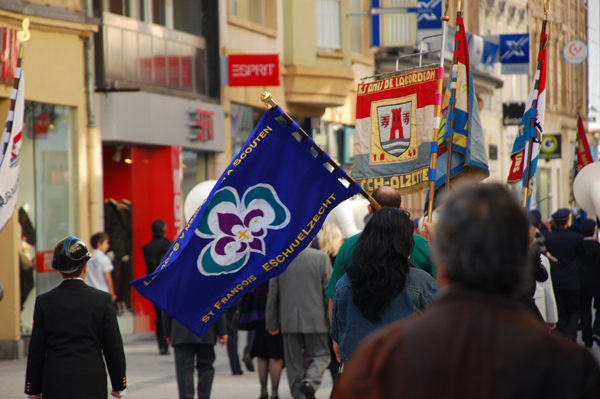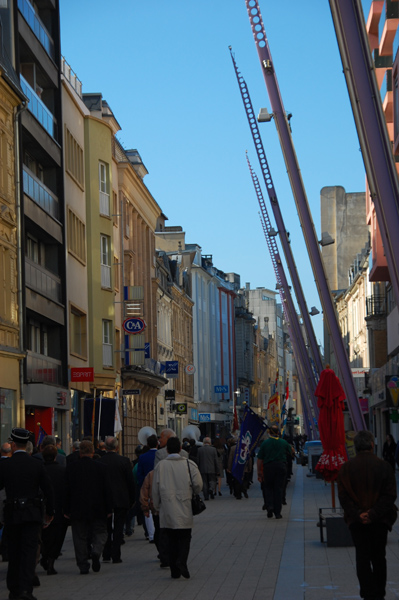 Clean and Beautiful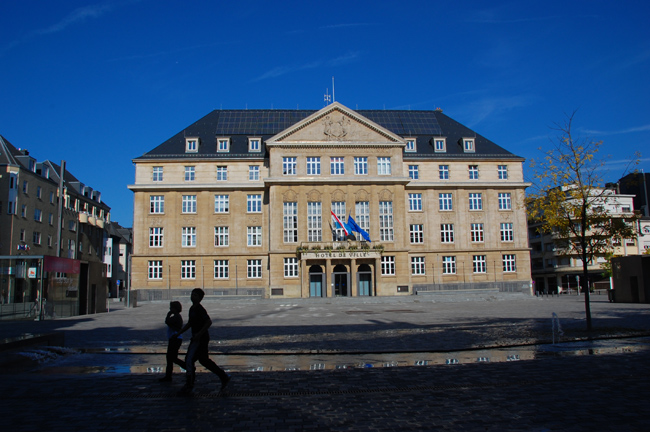 Peaceful - and not as cold as it looks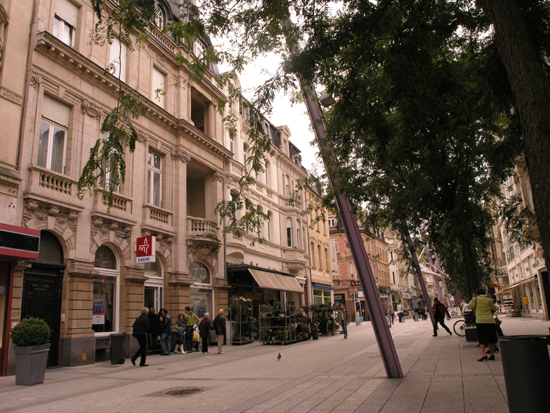 Still Have Not Figured Out These Leaning Poles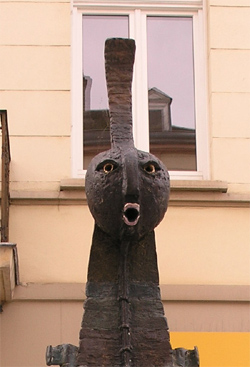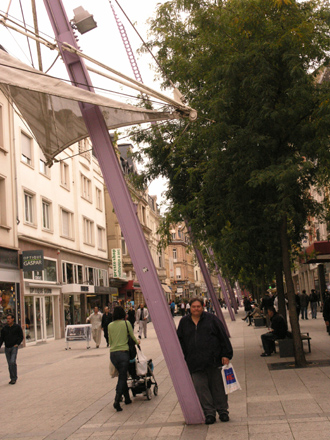 Just Dave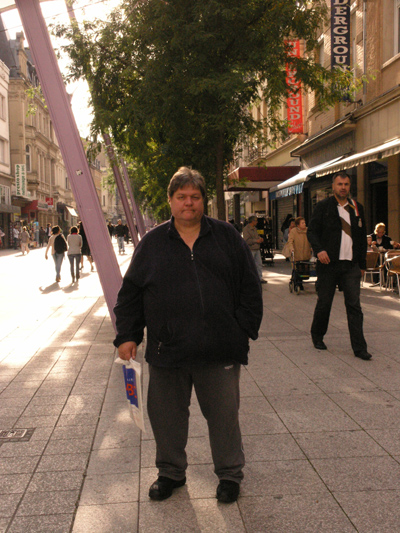 I Am Really Happy On The Inside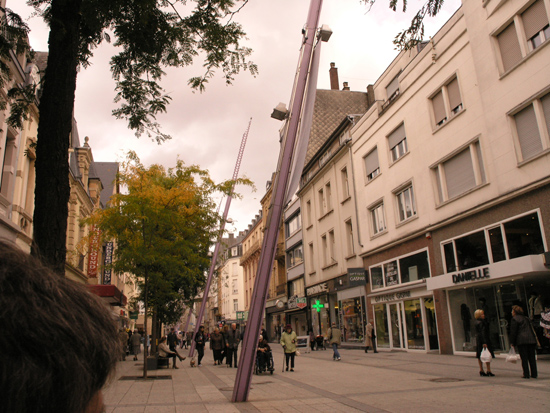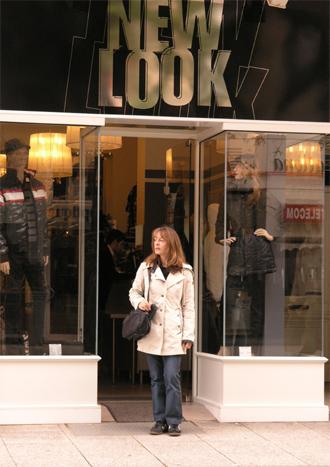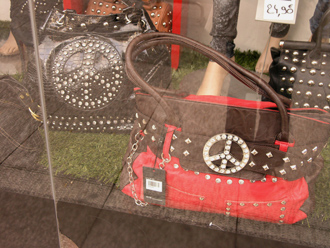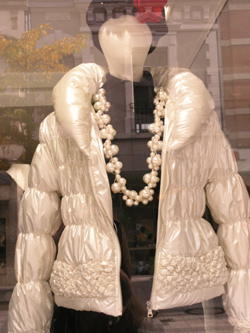 Eclairs - "Fruits et Mocca" - Kakao et Capuccino
Almost Too Good To Eat - But We Forced Ourselves!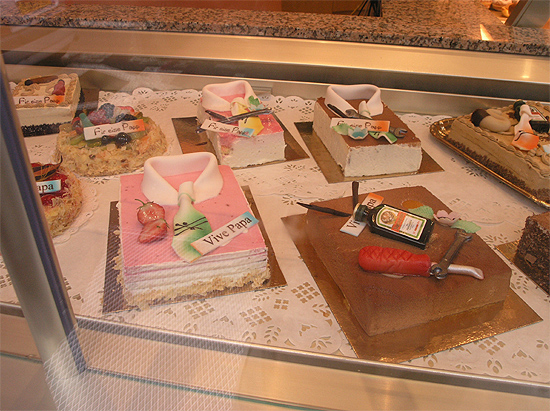 Cake Art Work - Excellent Job That Caught Our Interest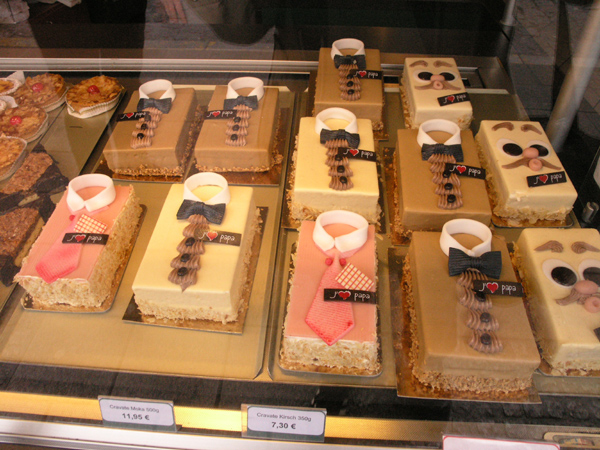 More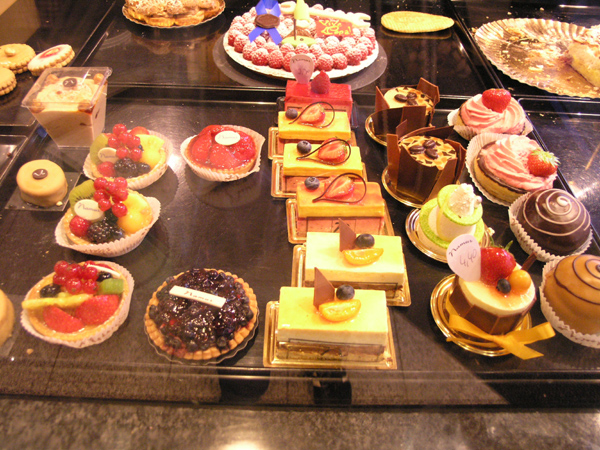 More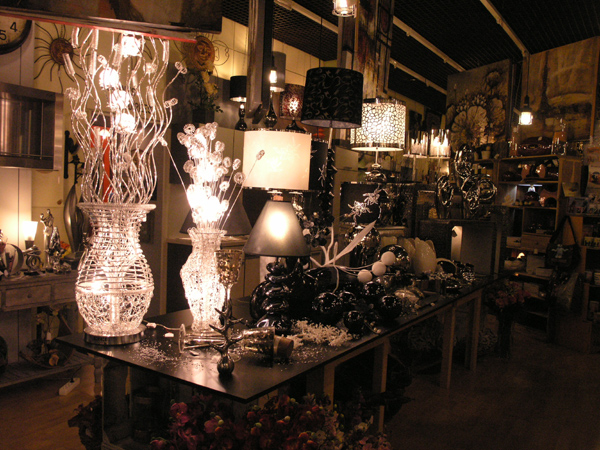 We Asked For Directions In This Shop - Very Nice People
We Were Looking For A Special Brand Of Wine That Luxembourg Has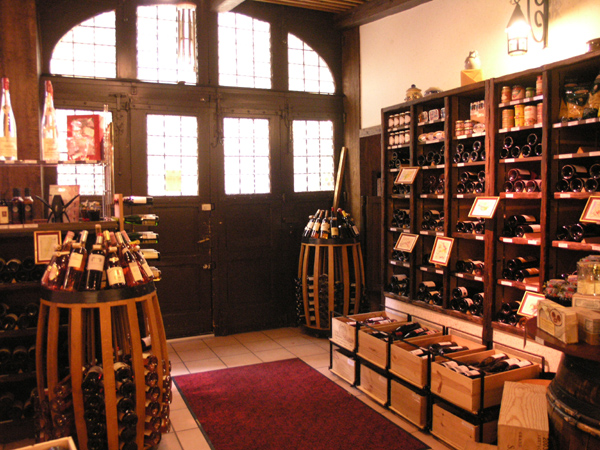 This Is The Place - Where The Wine Was Hiding - On A Side Street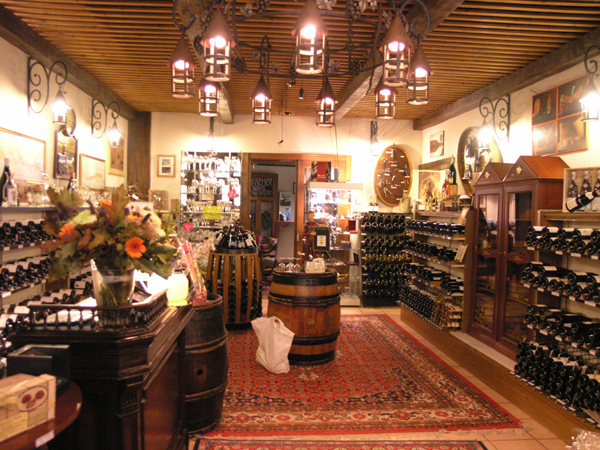 I Showed Brigitte A Bottle Of Rare Cognac For Chick - Only 2,500 Euros - Next Time Maybe
---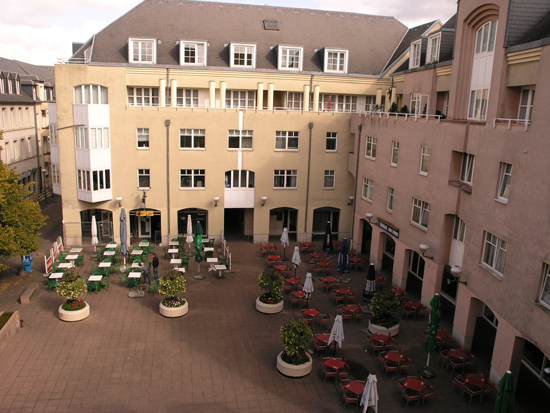 This Is The Court-Yard Looking Out From Our Room - The Little Caffe Straight Ahead, Was Our Last
Stop With Our Friends To Relax And Say Goodbye - One By One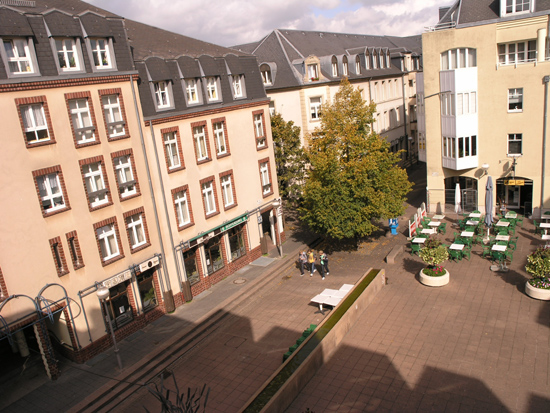 The Court - Yard With The Water In The Middle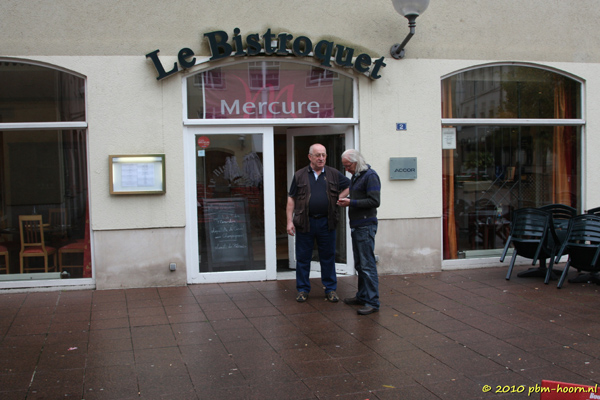 Theo and Jaaps - Our New Friends From Holland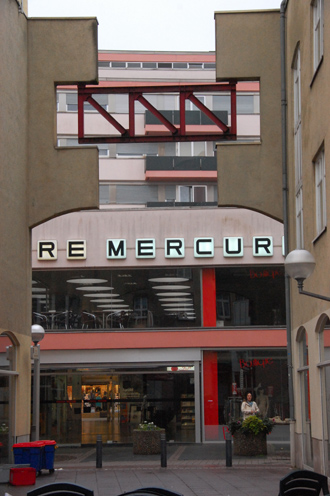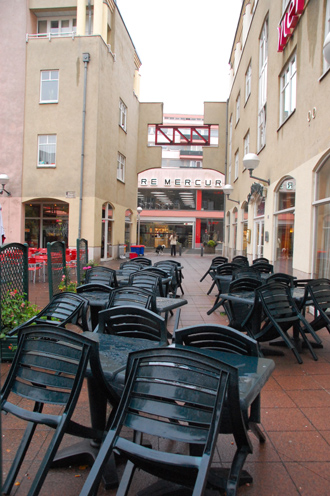 Once Again - Look At How Clean Everything Is Here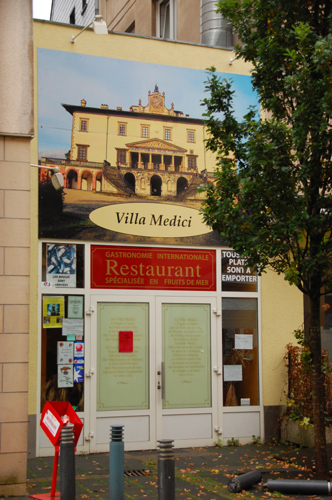 This Is The Sullen Restaurant - Now Closed Forever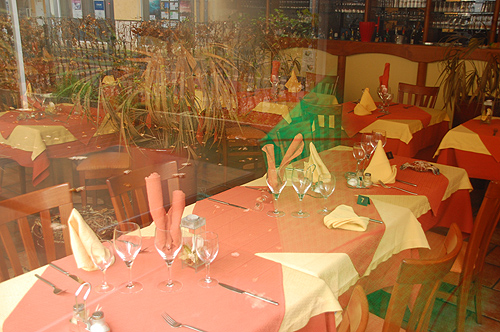 This Photo Haunts Me - Been Closed For Over A Year And The Tables Are Set For Company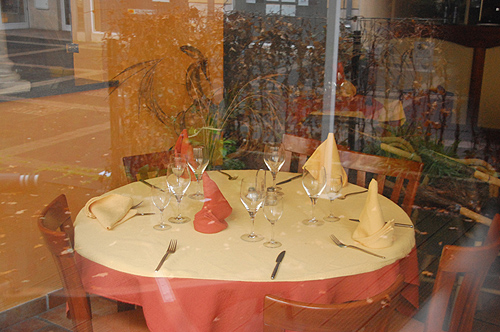 Empty - Just Memories Of Our Happy Visit Here In 2007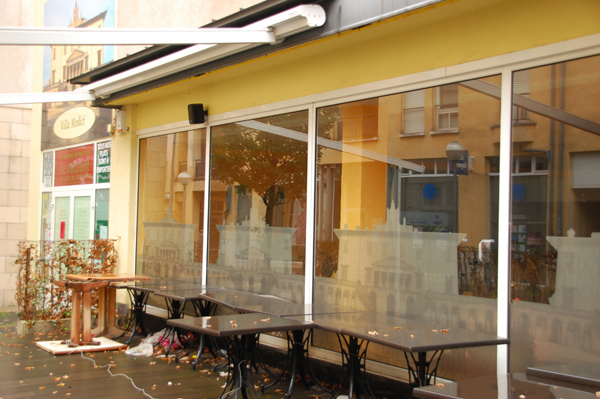 Memories of Herb and Ric Eating Chateaubriand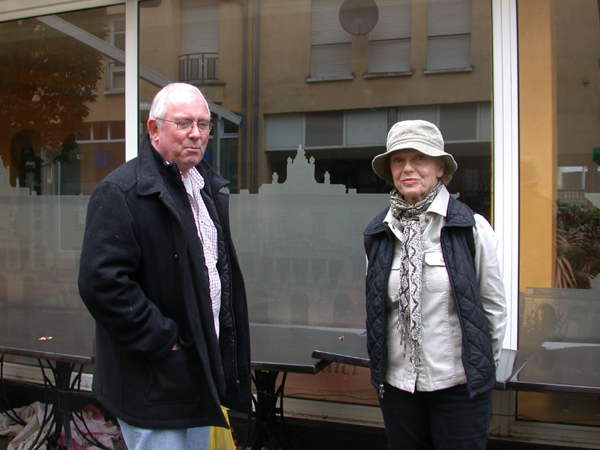 Hi Lionel - Remember When We Had Lunch Here With Herb, Anita and Brigitte
Hi Claudia - Yes Sweetheart You Are Where Herb Was - He Ate Well, Laughed and Lived His Dream
A Photo On The Wall "The Royals of Luxemburg" - It Is Now Gone - Everything Else Remained
A Perfect Photo That Captures - Loss, Change and Heartache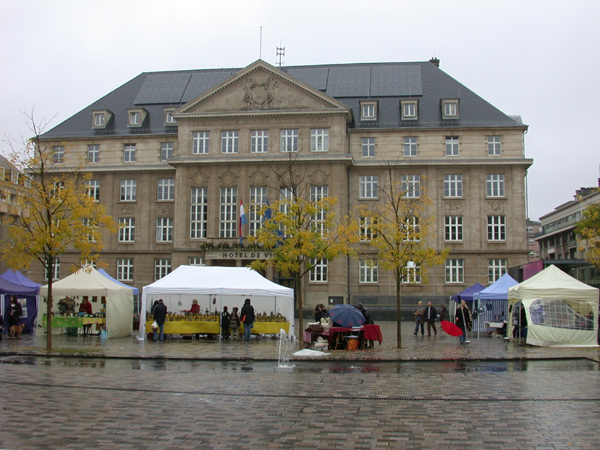 Saturday Morning - Flea Market in front of the "Hotel De Ville" of Esch/s. Alzette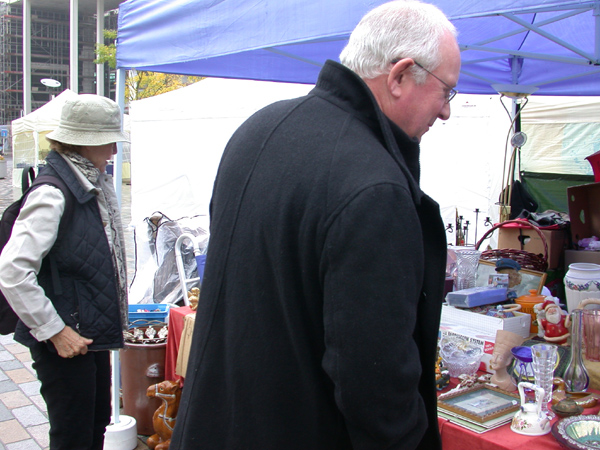 Claudia and Lionel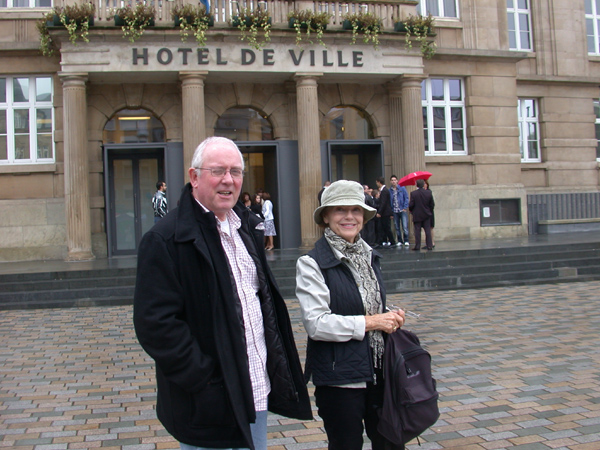 Our Thanks To Both Of You For Taking The Time and Effort to Come to Luxembourg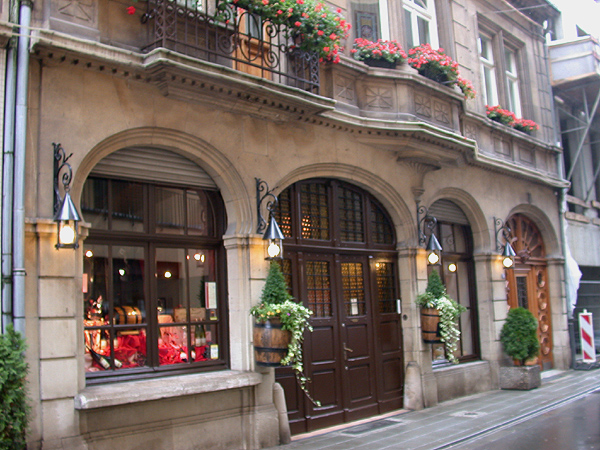 Outside Of The Hard To Find Wine Store - Clean Street Again!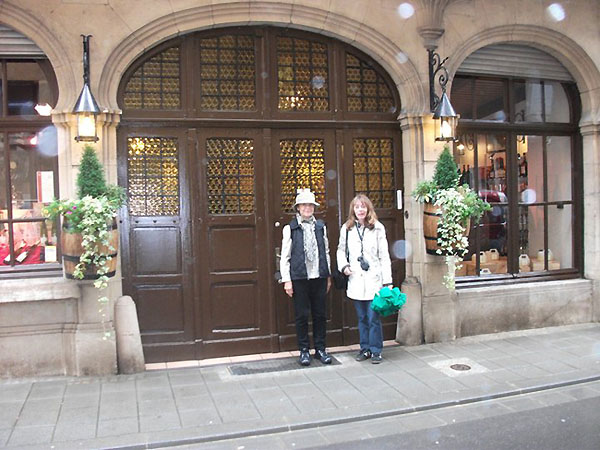 Claudia and Brigitte
Lionel and Claudia - Giving Their Warm Looks To Brigitte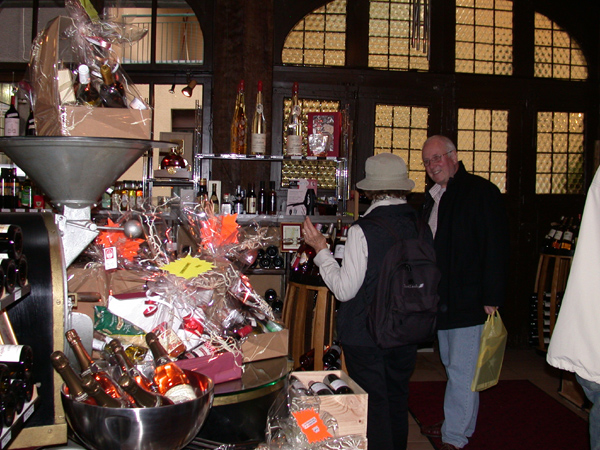 Two Good Friends - Having Fun Together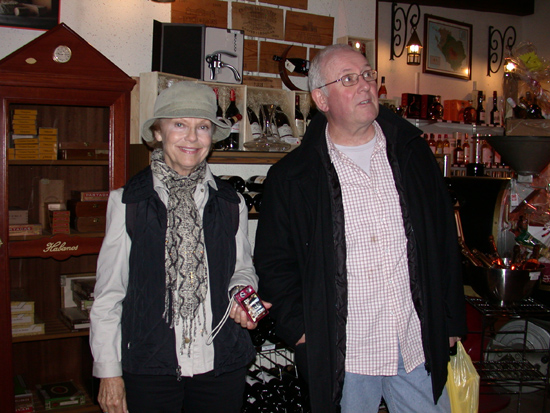 Love You Both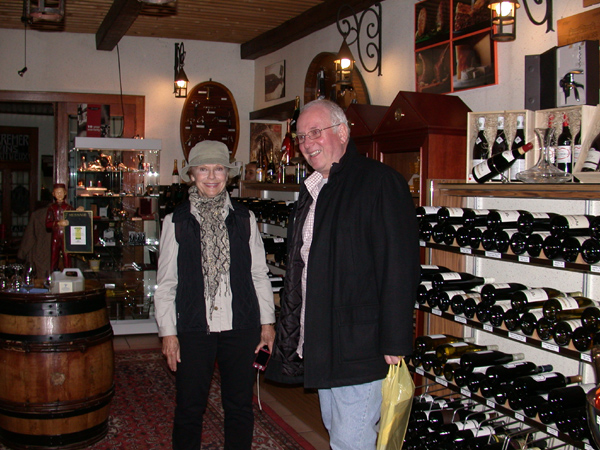 Beautiful Photo - Clean and Bright - Not Easy In A Very Dark Store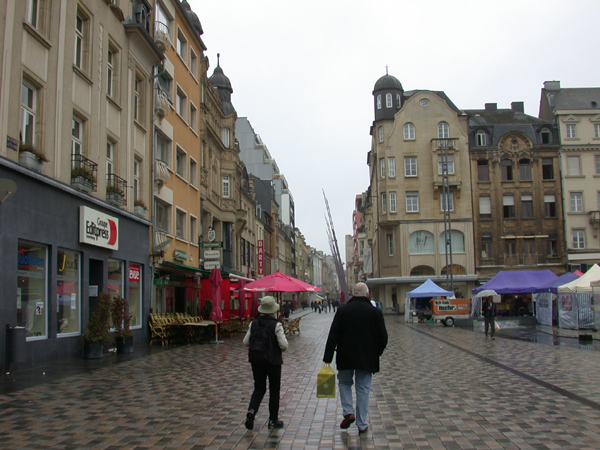 Even A Little Rain and Clouds Can Not Stop The Fun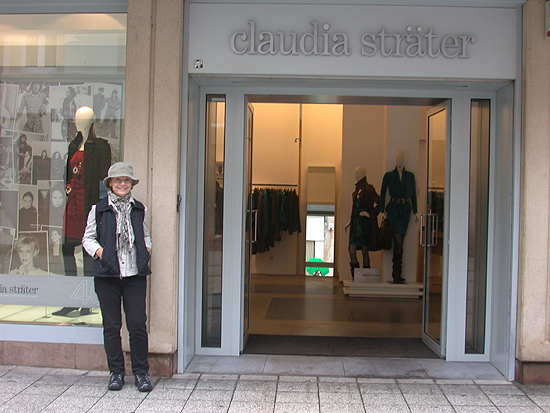 Claudia Staehr Stops At Claudia Sträter Shop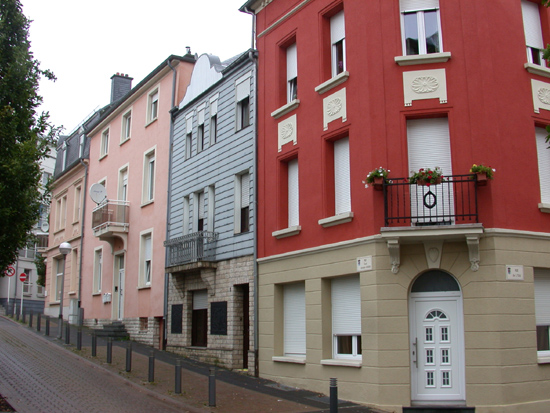 Street Scene - Clean Street and Friendly Brightly Painted Houses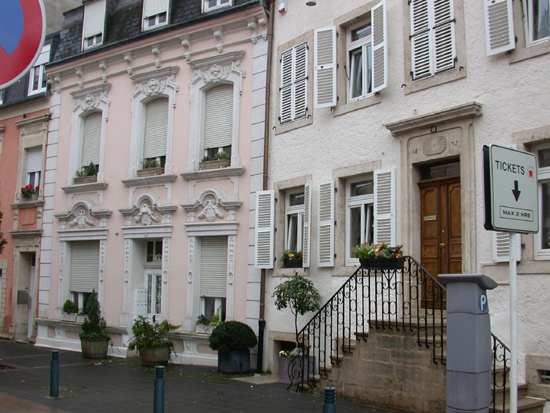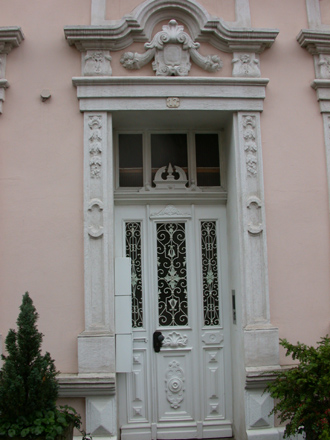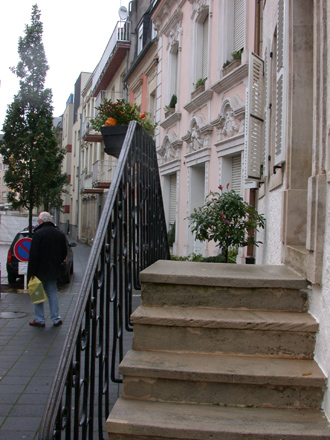 Lionel Webb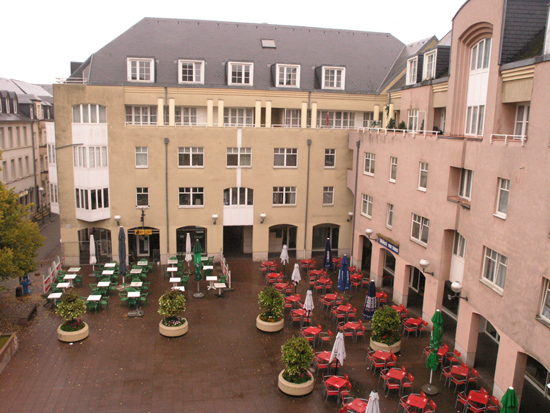 Another Photo From Our Hotel Room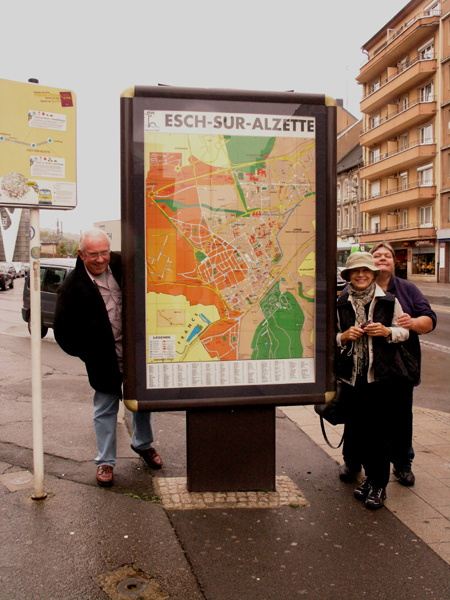 Lionel - Claudia and Dave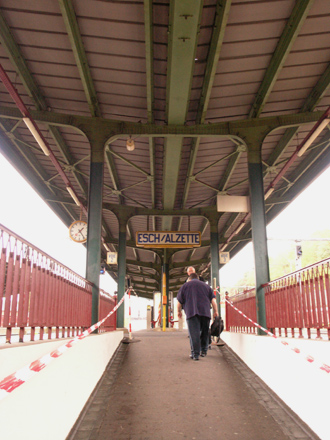 Heading For The Train Station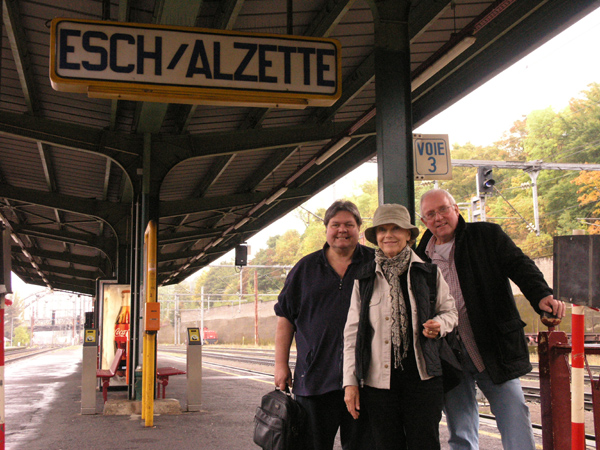 I Personally Love This Photo - Just Us Together Again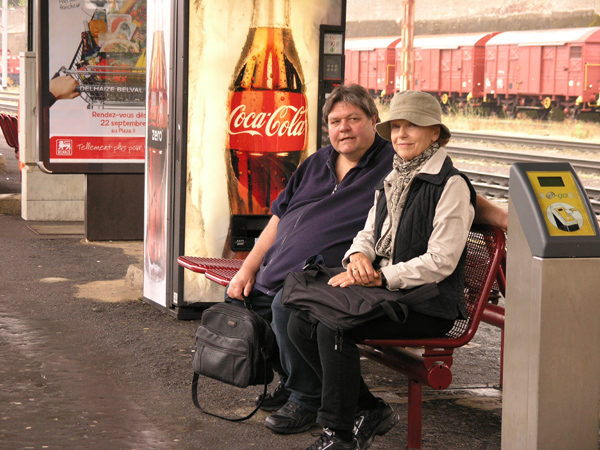 This Is My Favorite Photo - Claudia Is Sitting In The Exact Same Seat That Her Brother Herb
Sat In Just Three Years Ago Now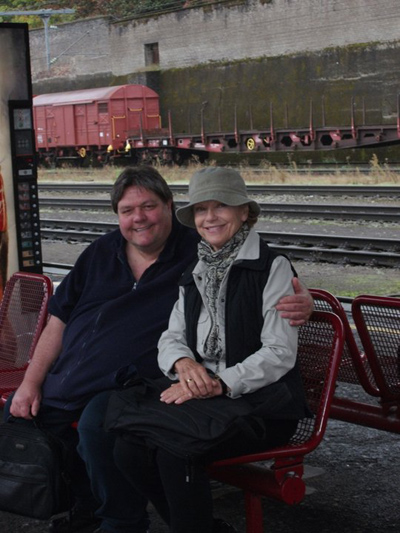 Love You Claudia - From Dave and Brigitte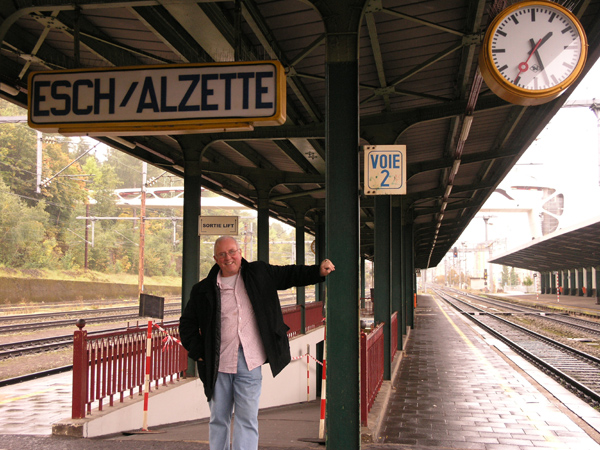 What A Handsome Man He Is - Our Elder Statesman - Motivating Force - Loyal Ten Years After Fan !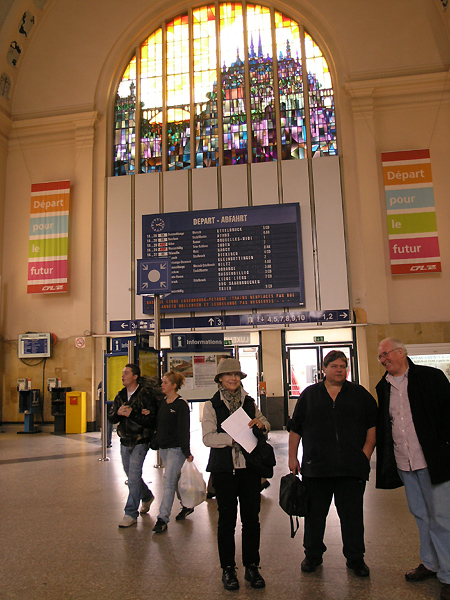 Coming In To Luxembourg Station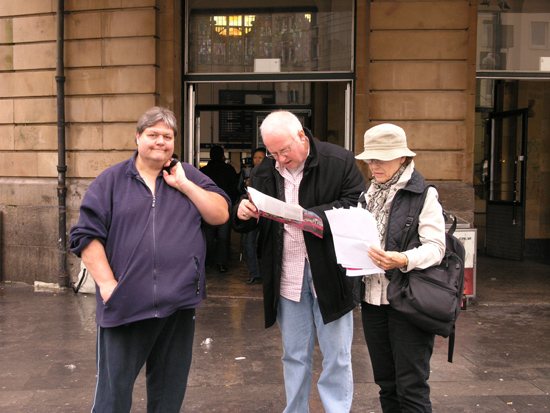 I Wait For Directions - What Me Worry - Not A Chance
A Gloomy Luxembourg - But Who Cares - Great Photo - On An Grey October 2, 2010 Day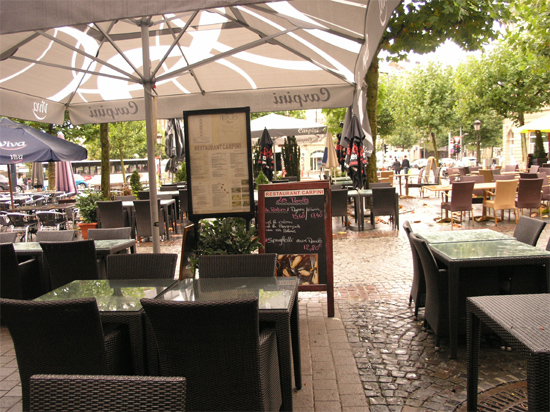 There It Is - We Found It - Let Us Eat!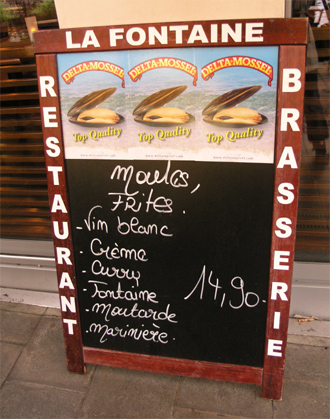 The House Special - Got Me Swinging Folks - I Do Not Speak Or Read French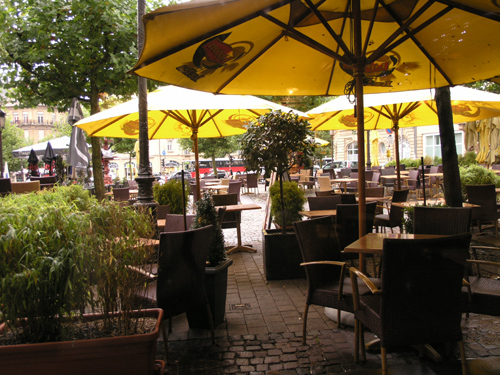 Shall We Dine Out Of Doors - Not Today I am Afraid - Damp and Cold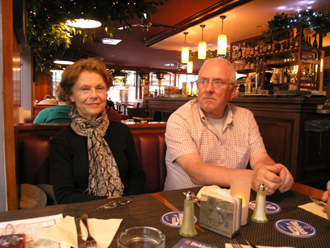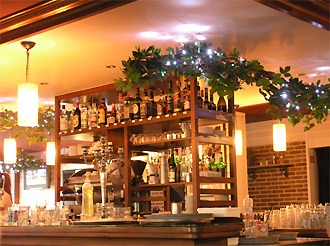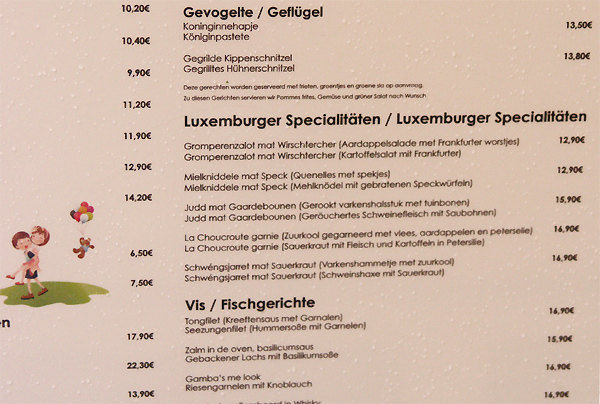 Claudia's Dream Come True.... Well Couriosity Fullfilled Anyway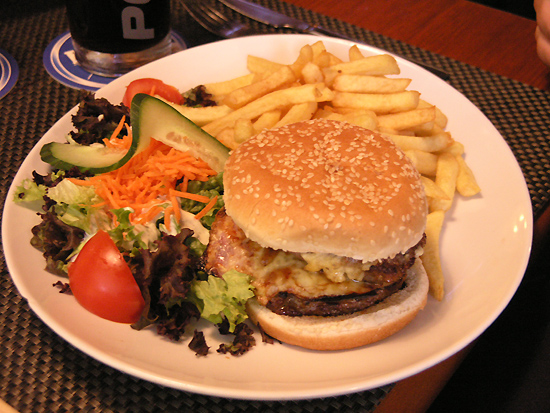 I Got Laughed At For Ordering This - Looks Good To Me Friends
Claudia and Brigitte Ordered The Specialty of the House
"Judd mat Gaardebounen" (Geräuchertes Schweinefleisch mit Saubohnen) Lecker!!!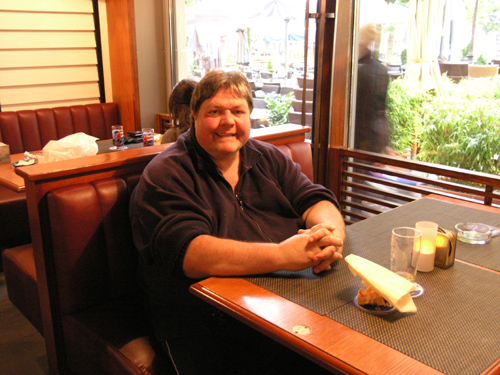 Happy Me With A Cheesey Smile!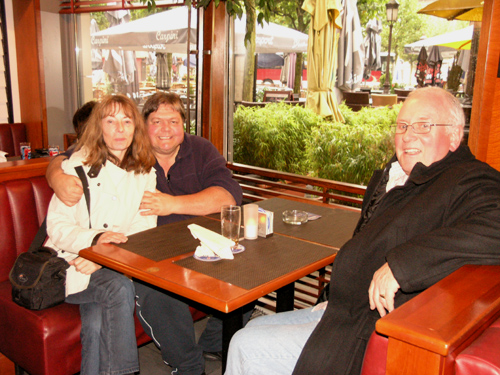 This Is My Real Smile With Brigitte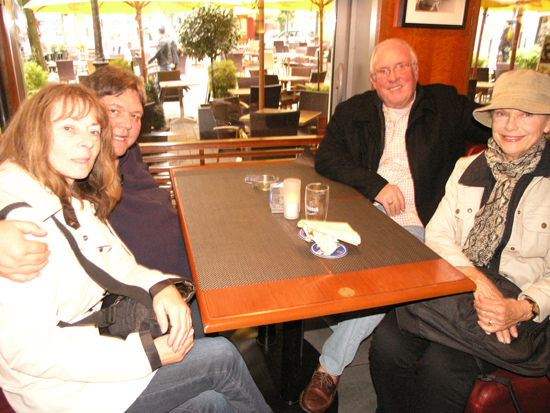 The Four of Us Together - After Lunch - Full and Happy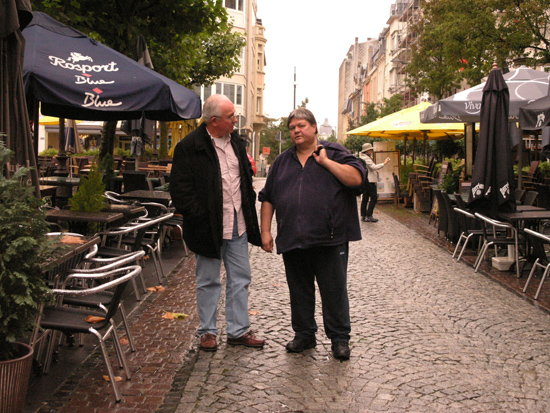 Lionel and Dave - My Hair Is Getting Grey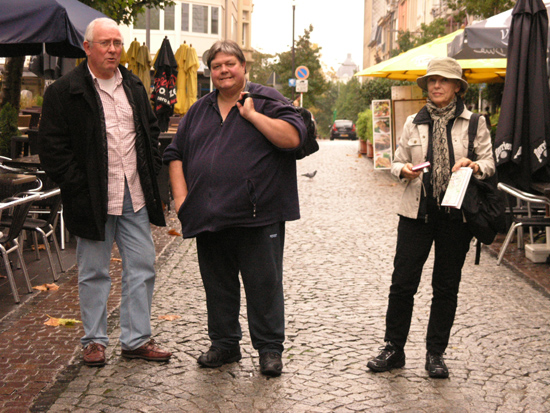 Lionel - Me - Claudia
The Poster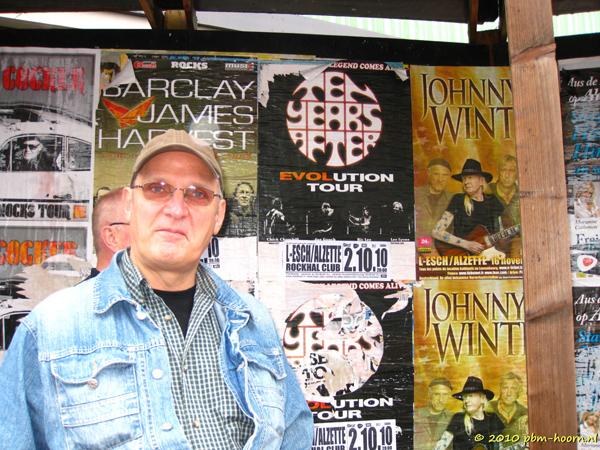 Hello Peter Mand - Good photo of you with the wall of posters - I really like this one Peter!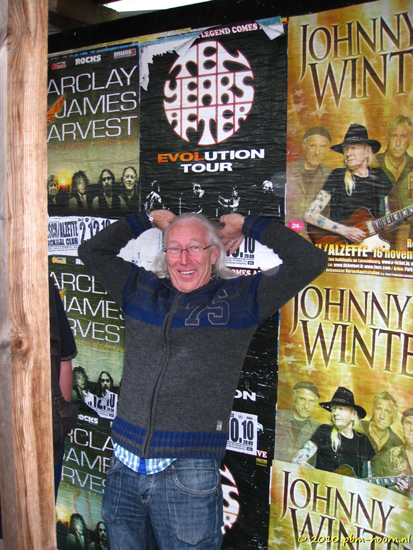 Hi Jaaps - You Are The Man - Hold Up That Poster
Thanks For The Great Time We Had - A Pleasure To Be With The Four of You!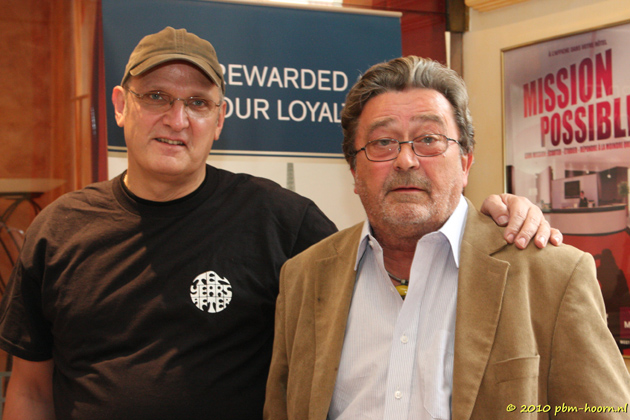 One of The Photos That Peter Wanted Taken - Of Himself and Chick Churchill
Saturday Afternoon - Back in the hotel - Arrival of friends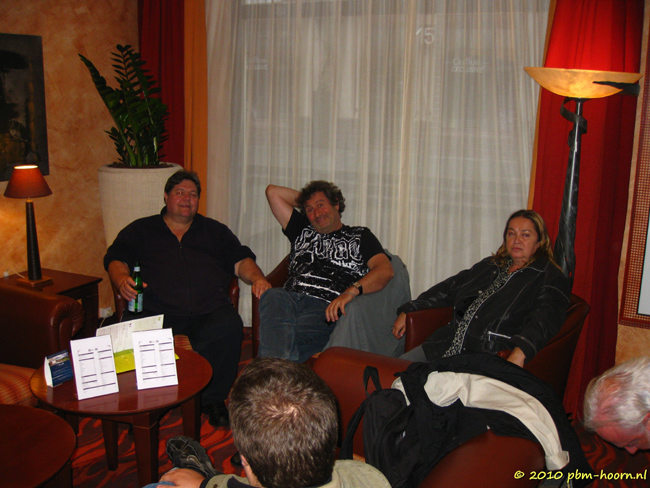 Good Friends - The Best - The Glow In The Room Really Reflects The Feeling of That Moment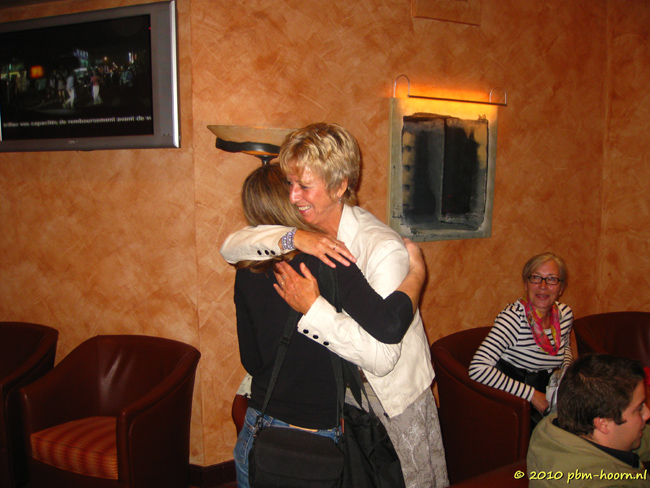 Brigitte - Sybille - A Warm Welcome - Gaby and Thibaud (T. Bone)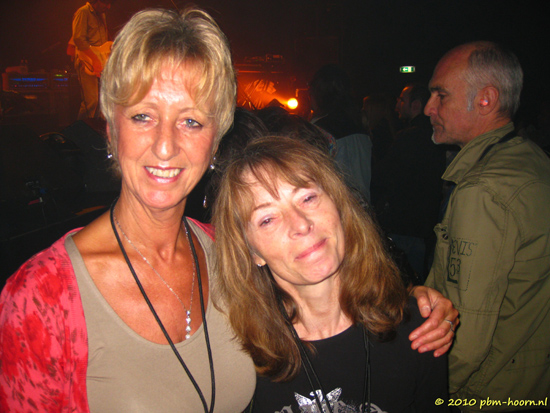 I Love This Photo Too!!!
Photo By Peter Mand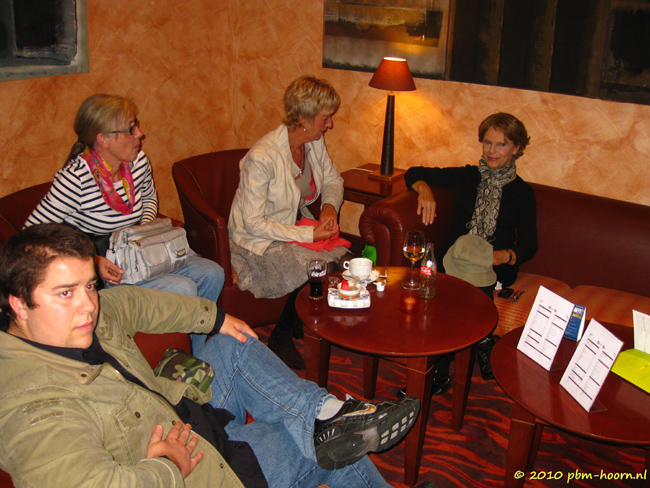 Nice Photo Peter - Clear and Bright......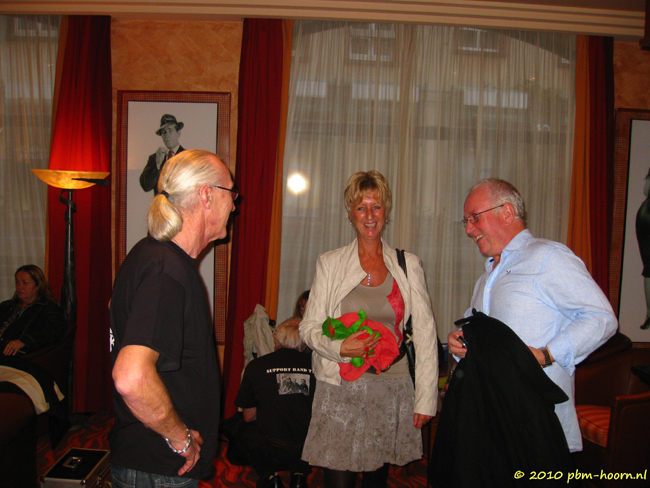 Another Captured Moment - By Peter Mand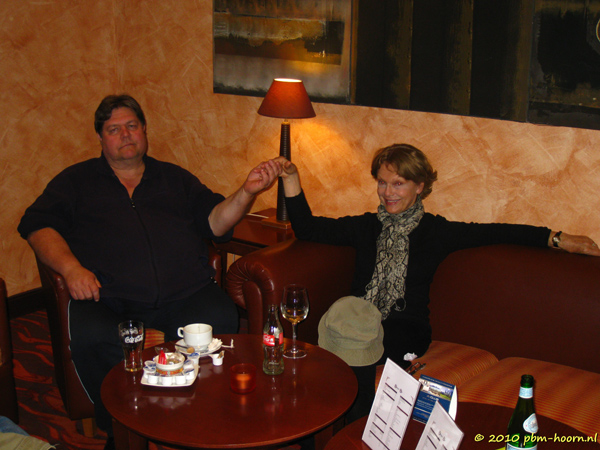 Dave and Claudia - Caught Me Off Guard Peter - Smiling Inside......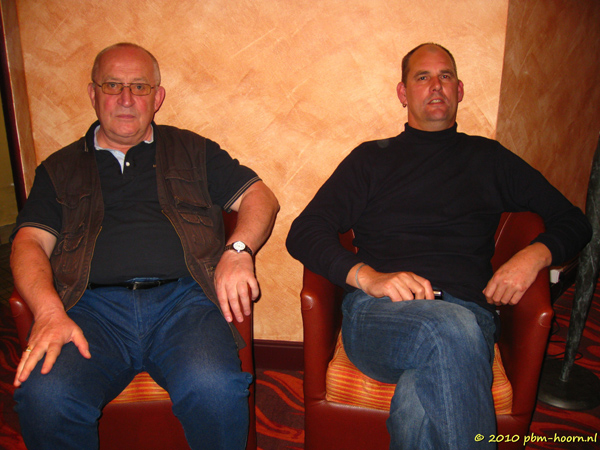 Theo and Henk - ready to go to the Rockhal for the TYA concert
Do Not Judge These Two Hard Core Rockers By This Photo
Within The Hour - They Will Be Tearing The Venue Apart!
They Are Just Resting Up For The Main Event!
-------Ten Years After Live In Concert------