Photos "Pre & After Concert"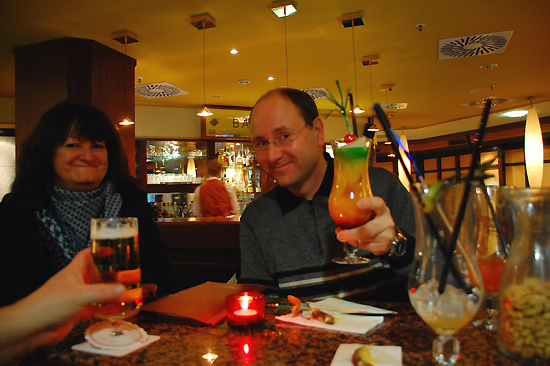 Welcome To "Happy Hour" - Thomas Drinks With Style!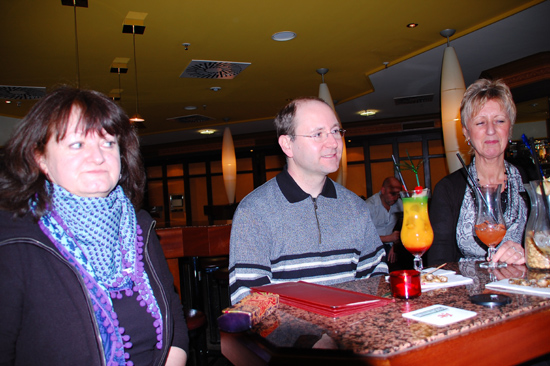 Hello Anita - Thomas and Sybille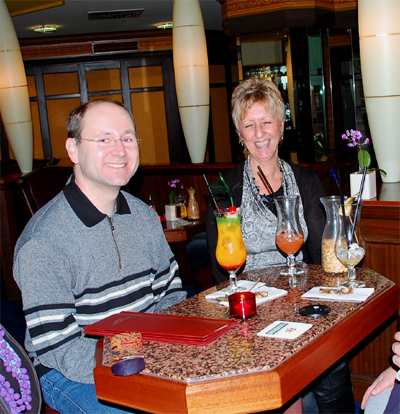 Happy Together - Again!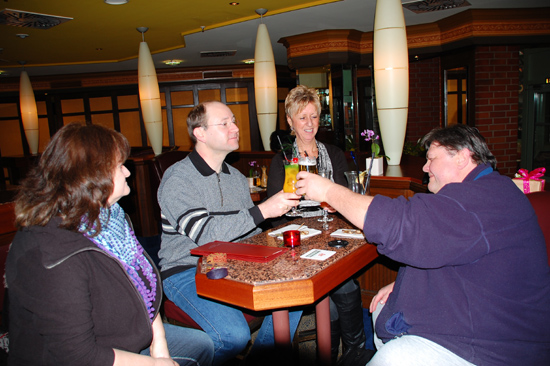 Cheers My Friends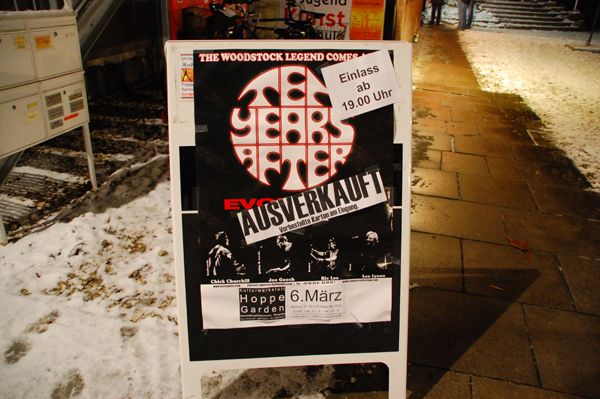 Entrance To The Sold Out TYA Concert At Hoppe Garden - Hamm, Germany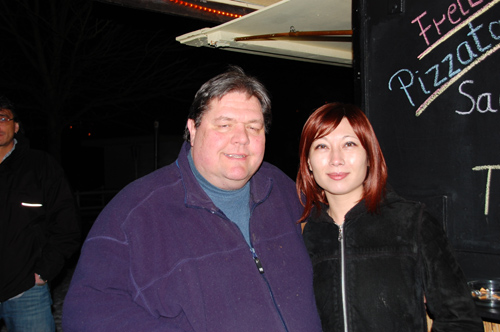 I Look Like Shit - She Looks Good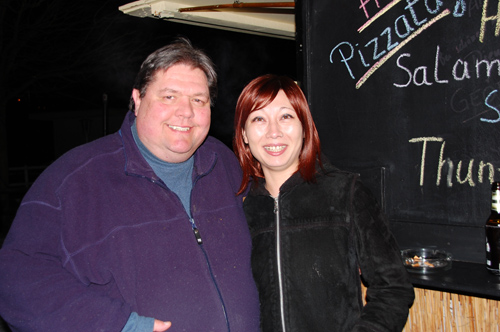 Now We Both Look Good Together! Dave and Misuk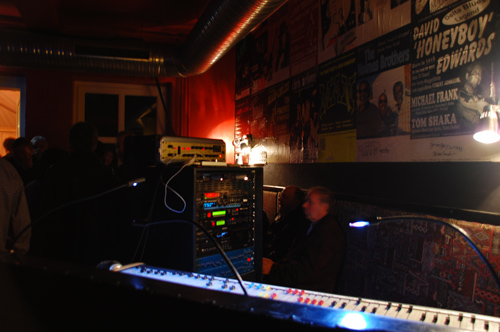 No Wolfie At This Concert - He Was At A TV Station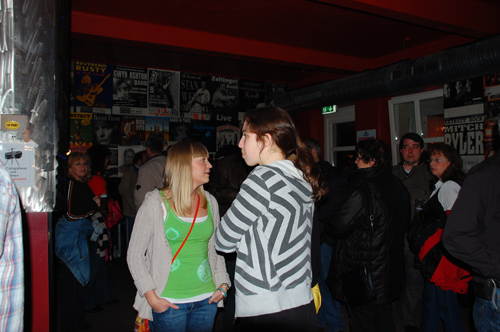 Pre Concert Photo - Of The Locals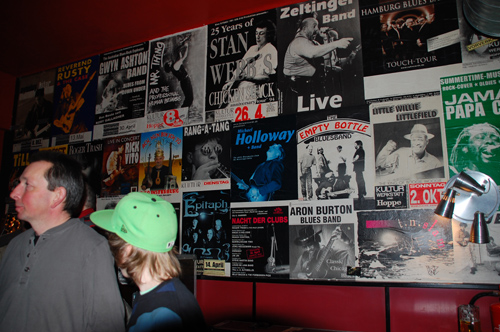 Poster Wall - Of Past Concerts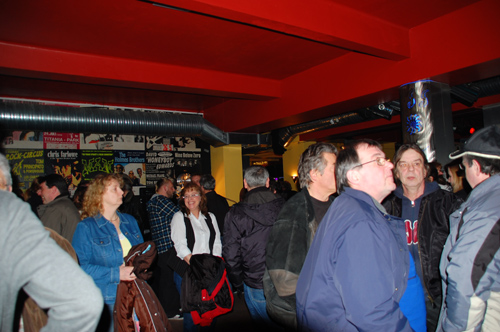 Filling Up Quickly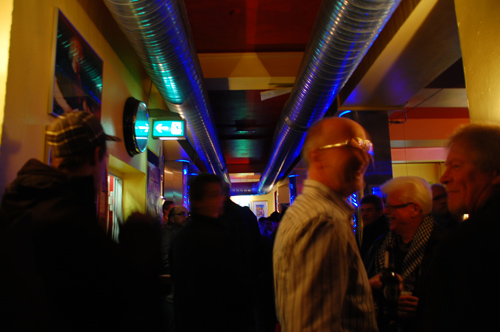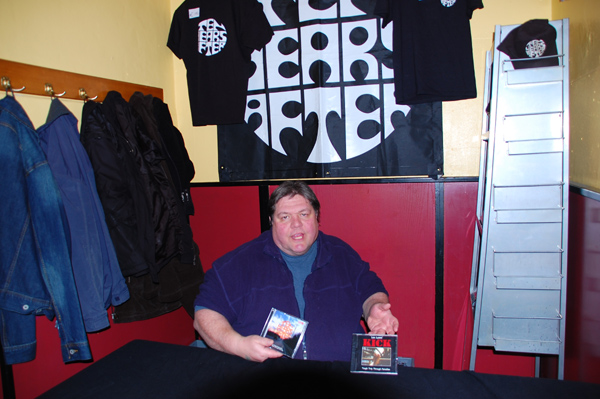 Check Your Coats For Ya!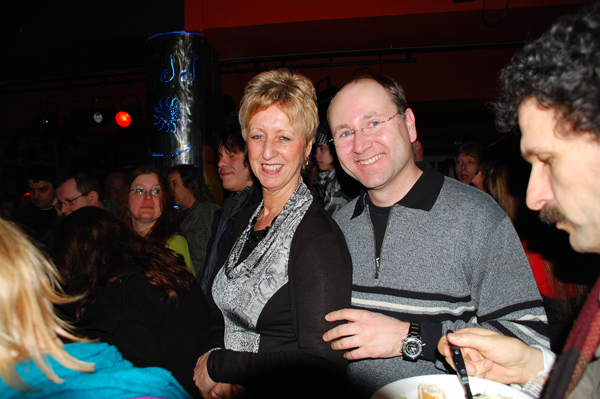 Sybille Wechseler and Thomas Henzler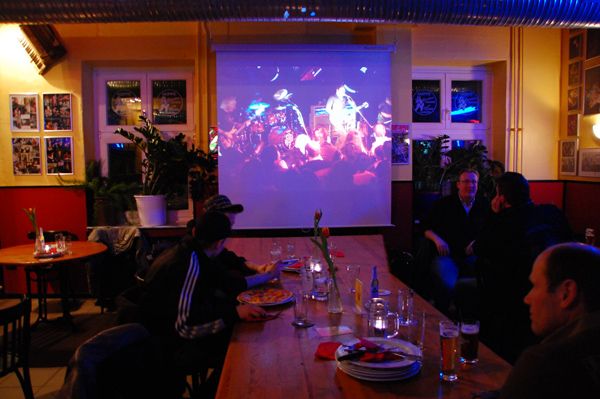 Come And Taste The Band!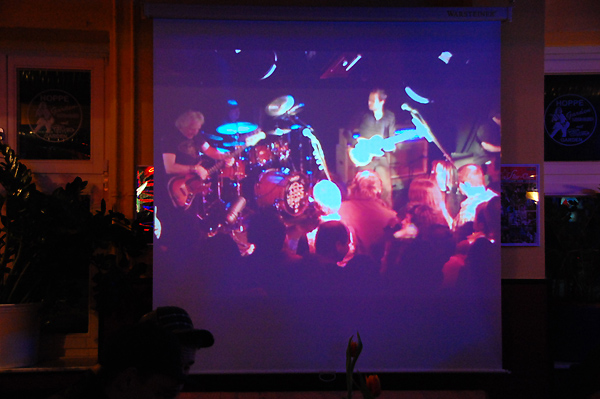 Full House - Sold Out - Standing Room Only - Projector At Your Service......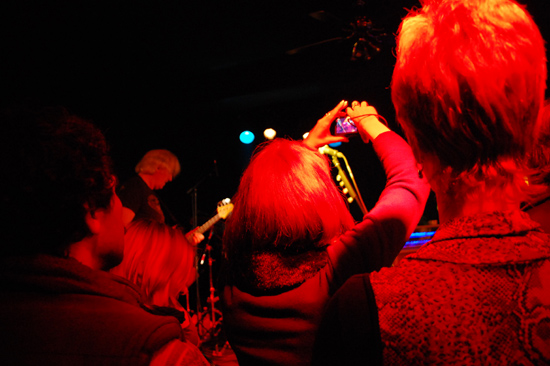 Leo Lyons - Through The Audience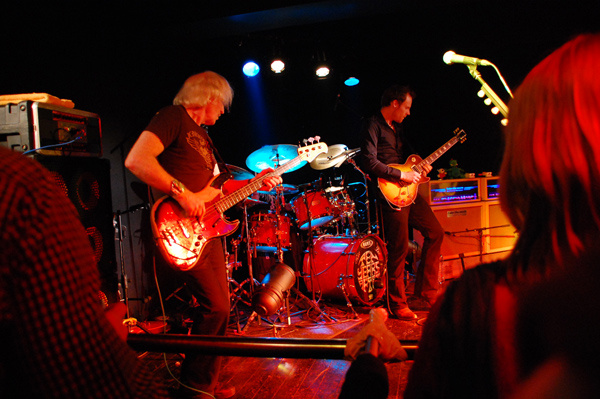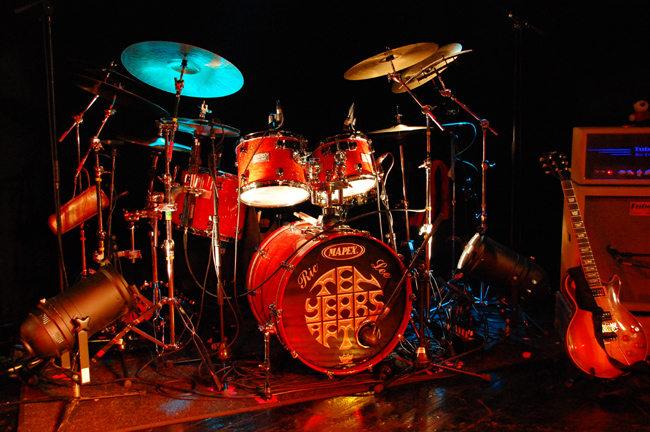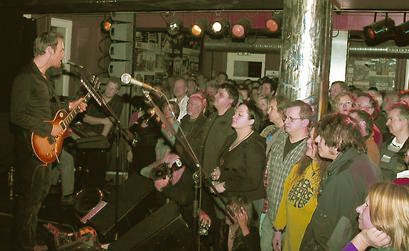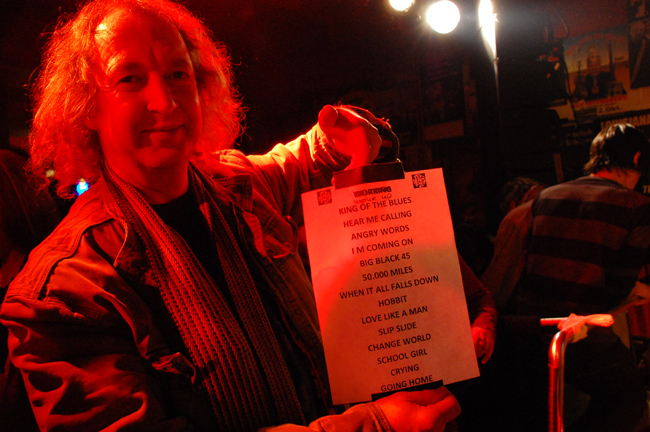 A Proud and Very Happy TYA Fan - With Bands Set List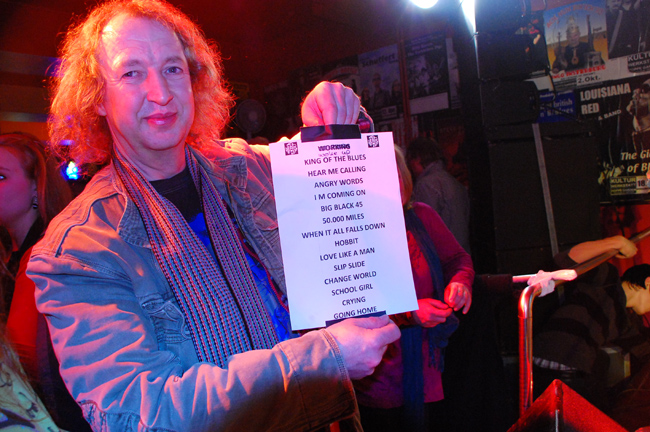 Suitable For Framing - Memories To Last A Lifetime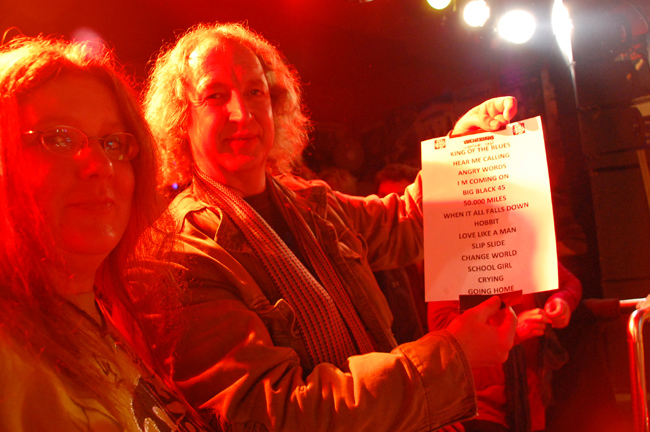 Erdme - A Special TYA Fan Since 2005 Upon Seeing Them For The First Time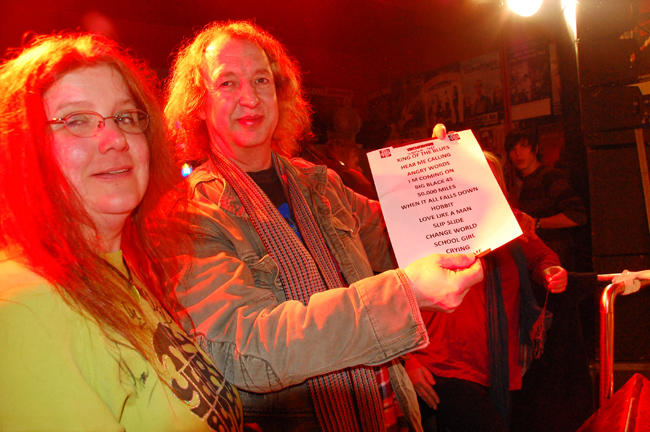 Hi Erdme - Thanks For The Links To The Newspaper Articles On Our International Media Page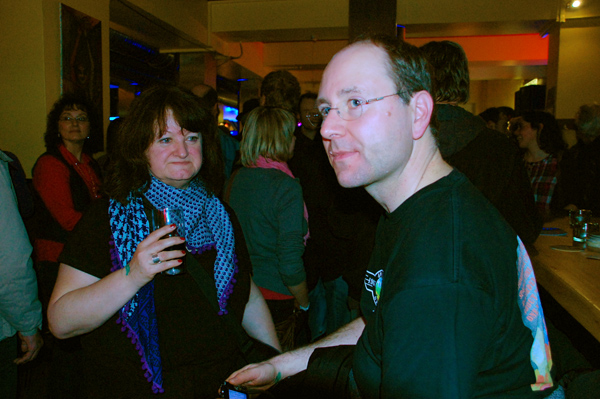 After The Show - Anita and Thomas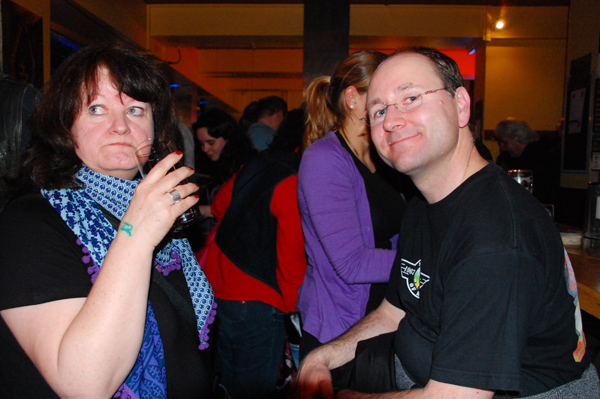 Hi Thomas and Anita - Thomas Has The Most "IMPISH" Grin That I Have Ever Seen!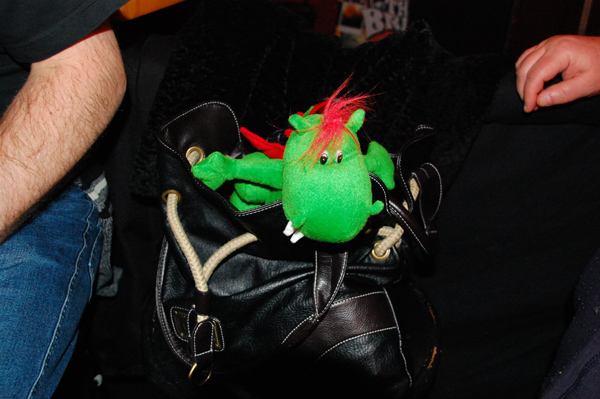 Hi Joe - "Joe's Half of the Twins Mascots" Sits On His Amp!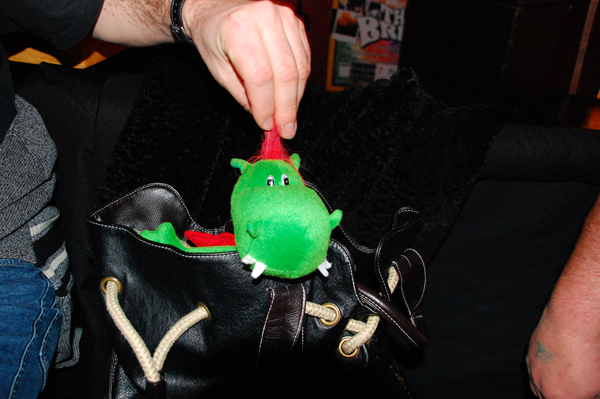 Sybille's Counterpart To Joe's Twin......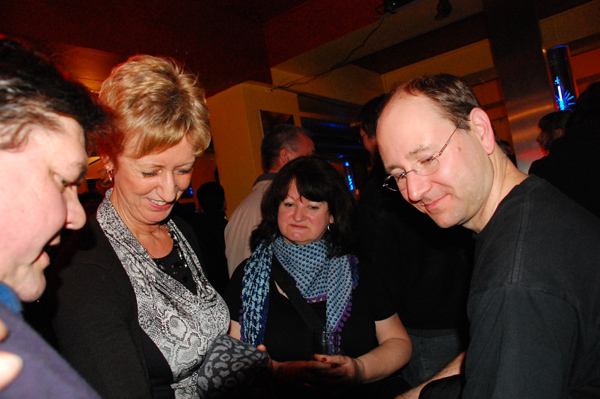 Content Friends Always - Thank You All - For Everything!!!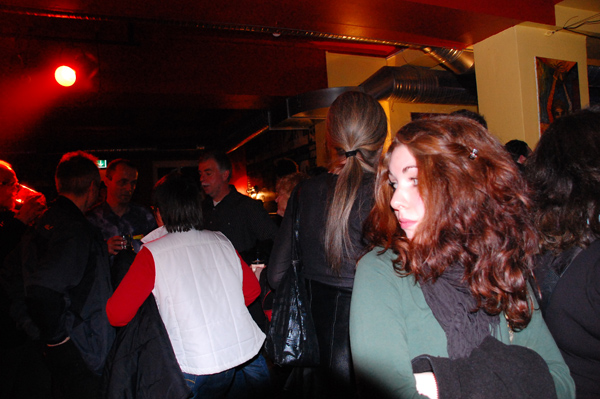 You're Lost Little Girl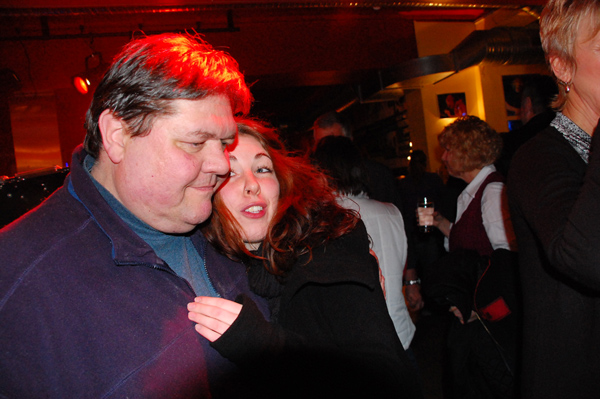 No, I Do Like You Dave Honest! - But, Do You Know Where Joe Is?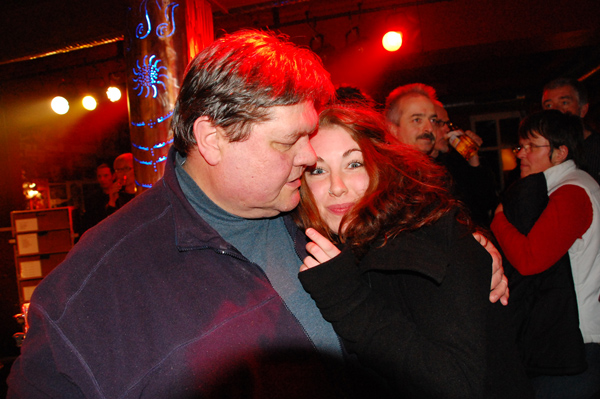 I Just Told Her Where To Find Joe - Look At Those Bright Eyes!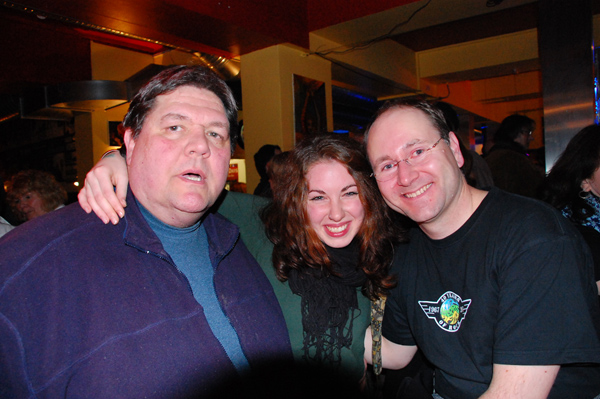 The Ten Years After Trio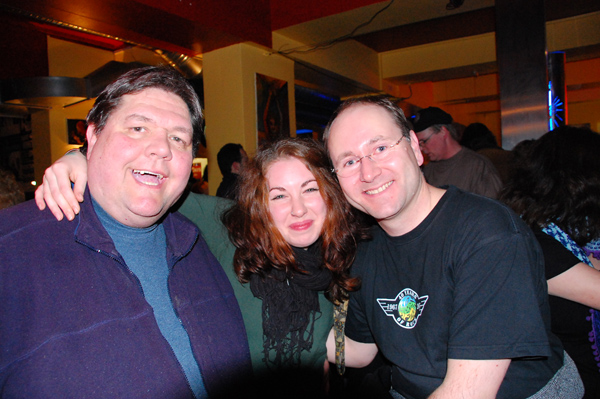 Happy Together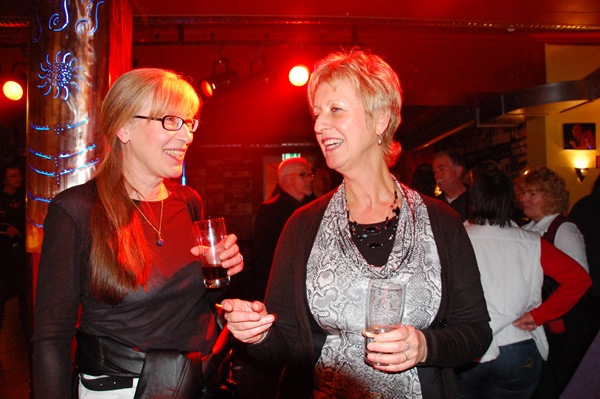 Cheers, Ladies!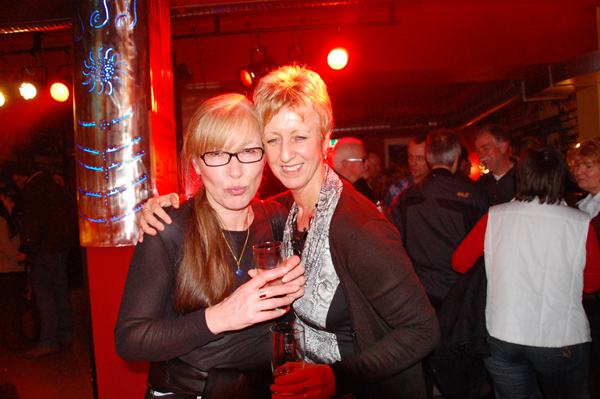 Good Friends: Gabriele and Sybille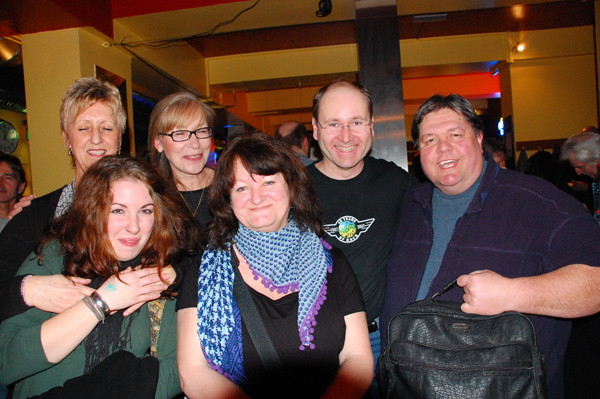 The "Ten Years After Real Fans" Club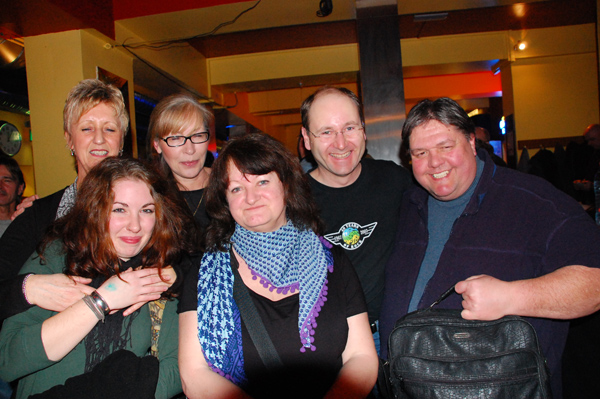 What A Great Time We All Had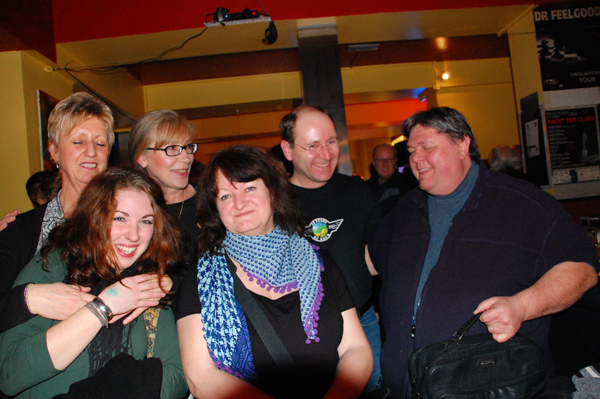 Top Row: Sybille, Gabriele, Thomas, Dave
Front Row: Ela, Anita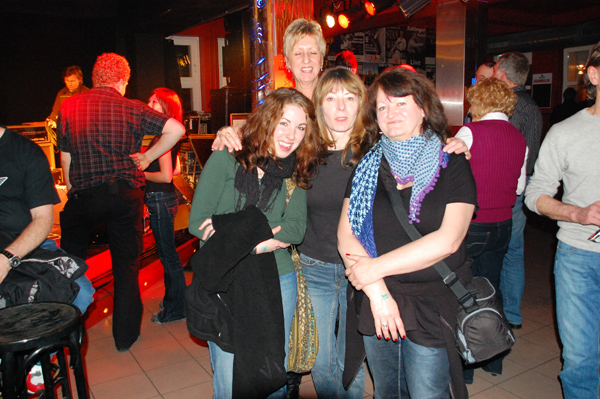 Ela, Brigitte, Anita - Sybille in the back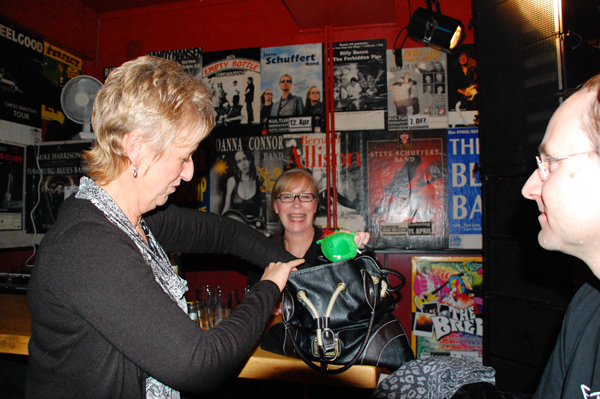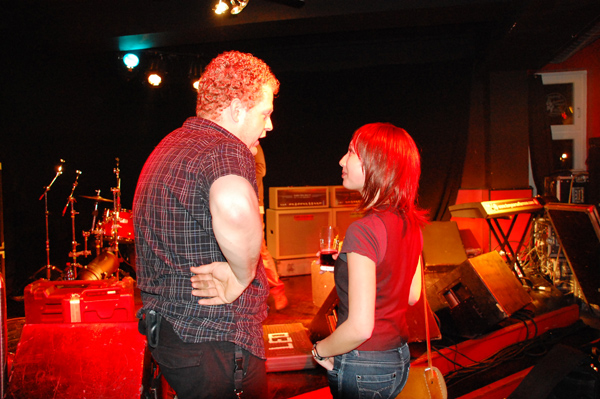 Sander and Misuk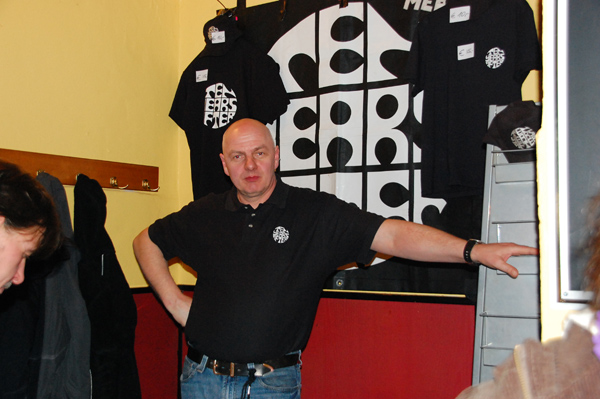 Hi Ralph - Thanks For Allowing Me To Share Your Tiny Space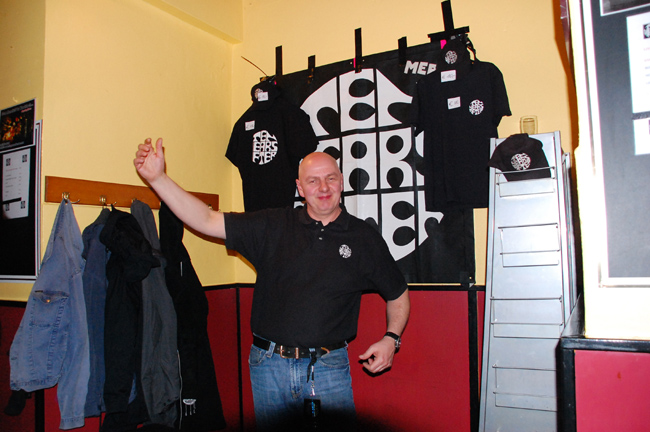 Our TYA Hero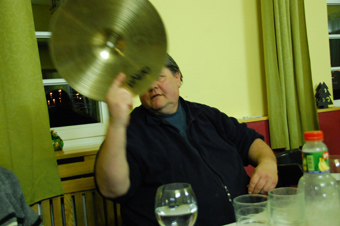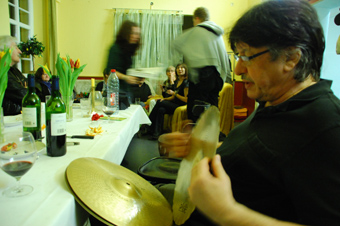 Ric's Broken Parts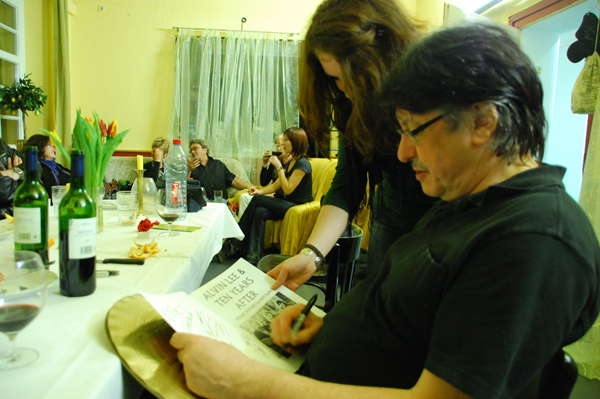 Our Gift To Ela Was Herb Staehr's Book -
Being Autographed By Ric Lee, Leo Lyons and Chick Churchill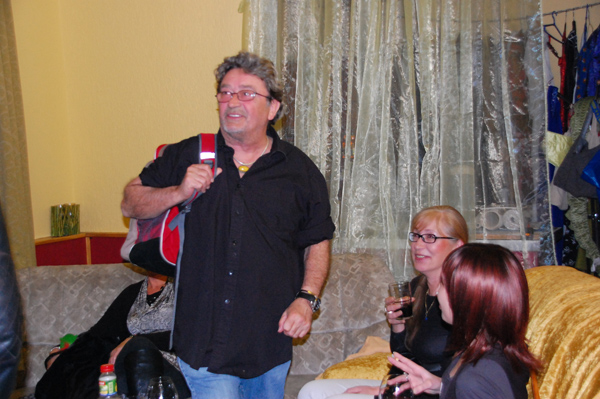 "I'm Ready" Says Chick As He Departs - Back To The Hotel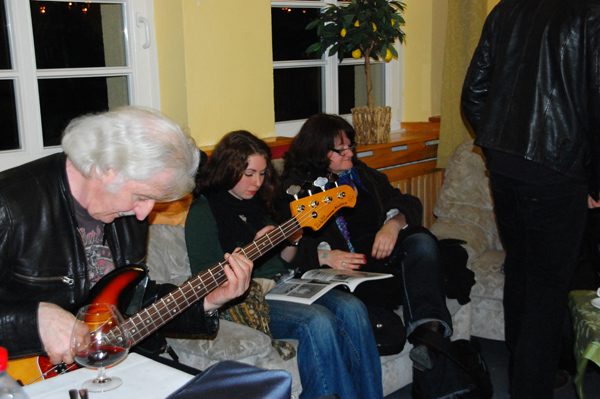 Leo Lyons and His Bass - Ela and Her New TYA Book - and Anita Watching Chick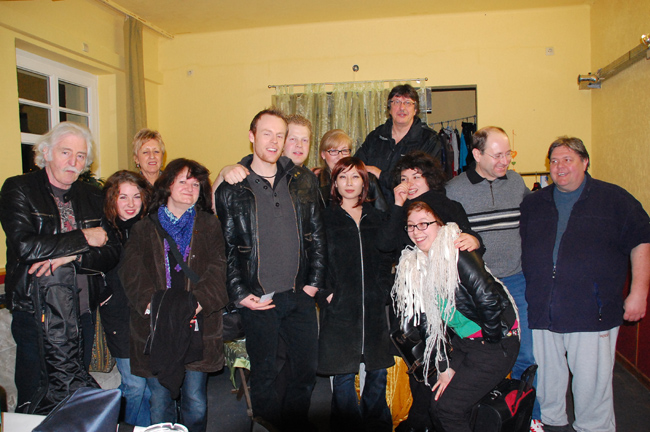 Wall To Wall Friendship In This Room - And In Answer To Your Many Questions:
Yes, Ric Lee Is Really This Tall In Person - Even Taller Than Don Brewer of Grand Funk Railroad!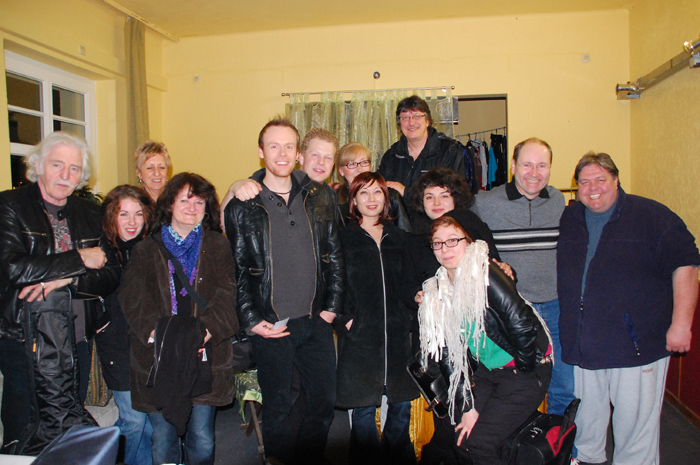 ---
Sander's "After The Concert Party"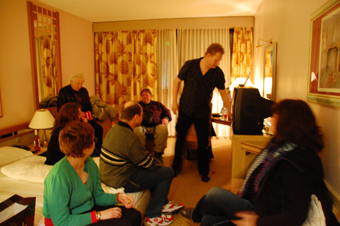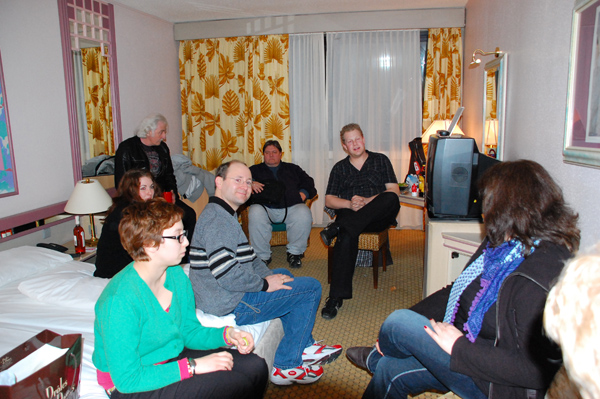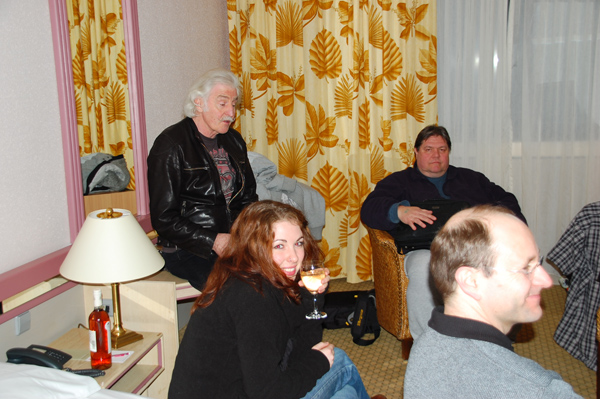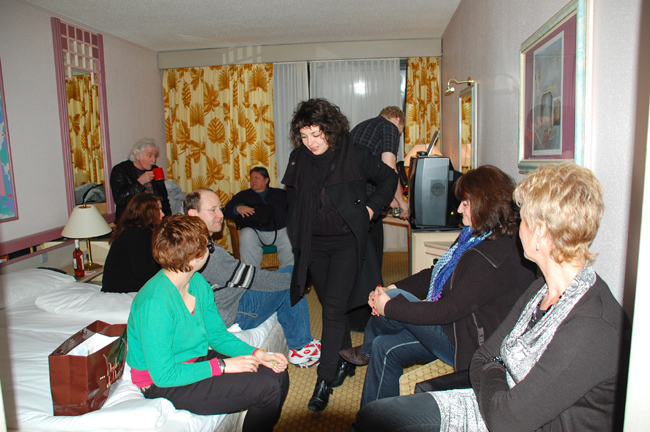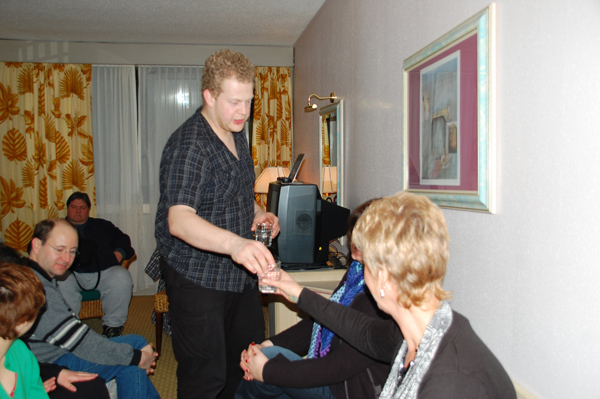 The Perfect Host - Sander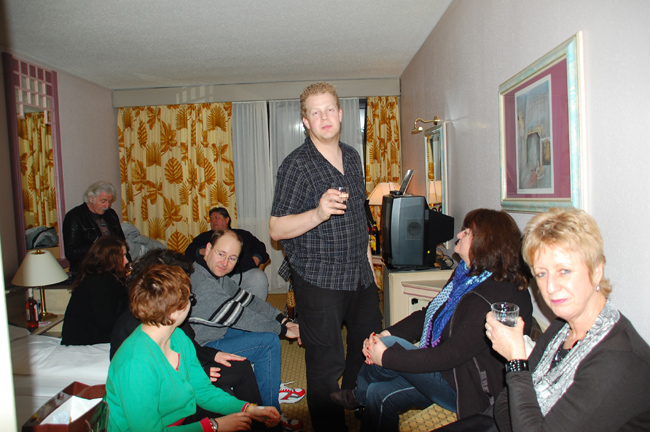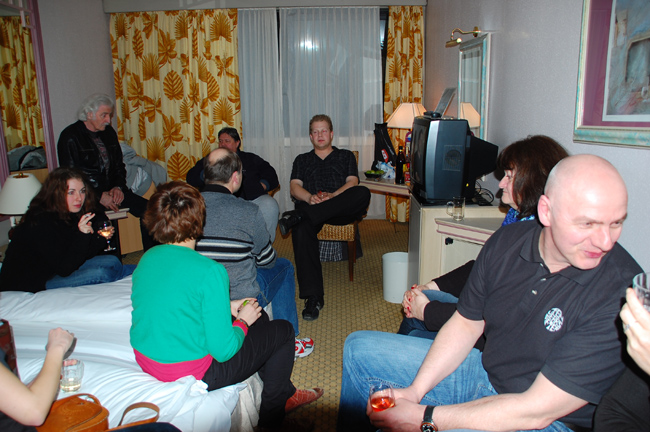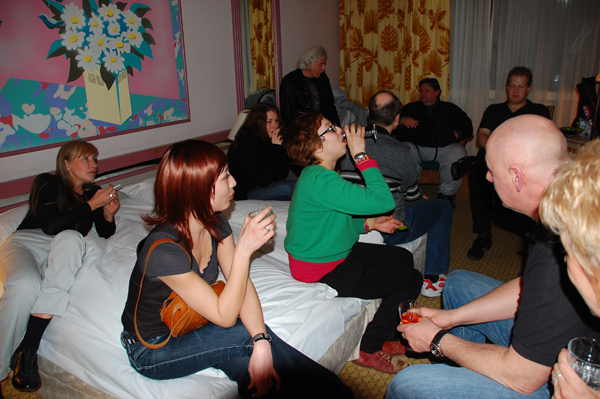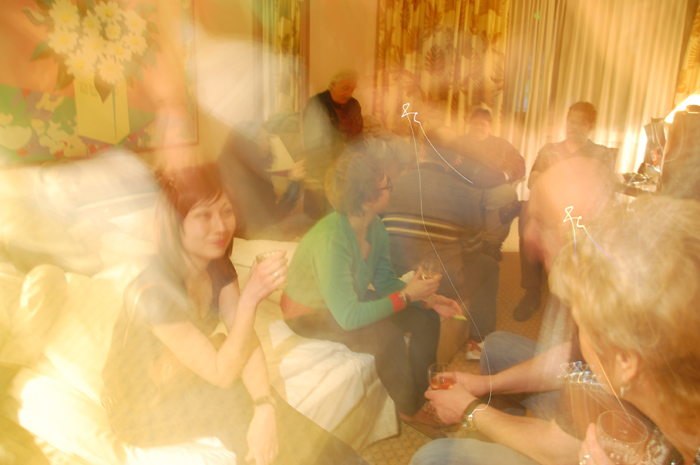 It's The 1960's All Over Again - "The Purple Haze"